---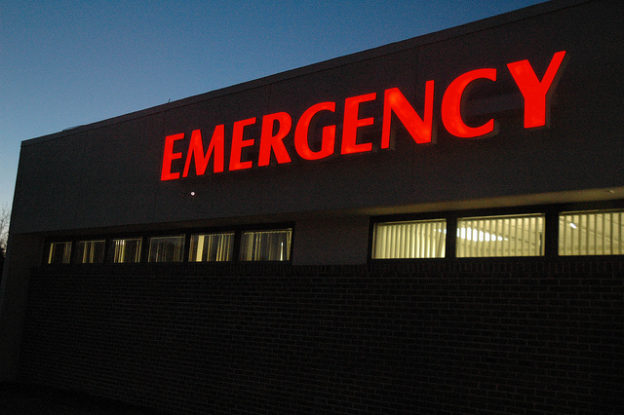 ---
Overview and Introduction
The first cases of Munchausen syndrome by proxy were reported in the late 1970s. In 1977, the British pediatrician and scientist Roy Meadow described 2 cases of women with this condition. One of them poisoned her baby with salt until the baby died at the age of 15 months, while the other mixed her urine with that of her child in order to obtain false test results and to force a further diagnosis.
Unlike Munchausen syndrome in which those affected feign symptoms, in Munchausen syndrome by proxy, a second person assumes this role. The forms of abuse in Munchausen syndrome by proxy are manifold. Some mothers break their children's bones, while others feed them with poisonous food or medicines, or press their faces into the pillow so that respiratory arrest occurs. Mothers may intentionally infect wounds with dirt or inject fluids, causing eruptions and edemas.
Signs and Symptoms
Women with this syndrome usually have contrasting personalities; they appear to be caring but are actually dangerous. Often, the mothers quickly get in touch with doctors and nurses and show care about the recovery of the child. They are constantly in the hospital and are strongly involved in the treatment process. In doing so, they enjoy the attention they have probably been missing.
This is also the main reason the affected women inflict such suffering on their children. Usually, these women live separately from the child's father and are socially isolated. It is difficult for them to establish stable relationships with other people and to obtain the necessary confirmation. Thus, their actions can be seen as a secondary gain.
Often, the perpetrators have medical knowledge, so about one-third of those affected work in the medical field. This combination of a strong need for attention and the necessary knowledge is why this disorder is dangerous, which, according to the World Health Organization, is one of the artificial disorders. Often, the perpetrators have experienced abuse or have been very often in the hospital.
It is crucial to sensitize people to the syndrome so that society is aware of its existence. There are certain signs that suggest Munchausen syndrome by proxy:
Inconsistent medical history, which is told differently by different care receivers.
Symptoms that occur only in the presence of one parent.
Improvements in the child's health status in the absence of the mother.
Parents are calm despite the severity of the disease.
Parents are well-informed about the disorder.
Parents observe the staff and are often present above-average.
Parents have a history of abuse or an eating disorder.
Types of Women with Munchausen Syndrome by Proxy
Three types of patients are involved in this form of abuse (Libow and Schreier, 1986):  help seekers, doctor addicts, and active inducers.
The help seekers are often anxious-depressive personality types that avoid violent situations or excessive demands. If they receive help, they usually refrain from abuse, as they are primarily concerned with receiving care and attention.
The doctor addicts usually go with their older children from one doctor to another. They invent symptoms and break off treatments frequently, especially psychiatric treatments.
The active inducers provoke symptoms in their child and then resist treatments.
Epidemiology
There are few studies on Munchausen syndrome by proxy since it is a rare disease. In an elaborate study, a professor of Psychiatry from Würzburg, Martin Krupinski, and his team interviewed 379 clinics in Germany, and about half of the clinics participated.
During an observation period of 11 years, 190 cases were documented, which were suspected to be Munchhausen syndrome by proxy. Half of these cases were verified.
The number of unreported cases of Munchausen syndrome by proxy is probably high for many reasons. On the one hand, the mothers always choose relatively non-specific symptoms, which can match those of many diseases; thus, complicating the diagnosis. Since they are often extraordinarily well-informed medically, their stories are often plausible and difficult to contradict. With the free doctor choice in Germany, the treatment can be interrupted as soon as the perpetrators suspect that they will get caught.
On the other hand, there is uncertainty on the part of the medical staff regarding the diagnosis as the symptoms of the condition are similar to those of other mental disorders such as somatoform and hypochondriacal disorders. Often, it is accepted as a 'not yet recognized' or atypical symptom.
Management
Care is required if Munchausen syndrome by proxy is suspected. Without a trusting relationship, it is very difficult to persuade patients to undergo treatment, as ultimately no interventions are possible because they change the doctor or even move out. However, injury to the child must also be prevented.
The most secure proof is probably a video recording. This idea was conceived almost 20 years ago by the Londoner pediatrician, Christian Poets.
While surveillance cameras in hospitals in the USA and the UK are now becoming more common, Germany is still lacking in this regard. It is necessary to install information signs in the corridor, in order not to violate people's rights; however, perpetrators would already be alerted.
Ultimately, an intervention is necessary in close consultation with authorities, ranging from psychiatric care and the temporary separation of perpetrators and victims, to the government taking custody of the child.