Chemistry and Pharmacodynamics
Chemical structure
Antivirals for hepatitis B have structures similar to those of nucleotides and nucleosides, thus they are classified as nucleoside/nucleotide analogs (also known as nucleoside/nucleotide reverse transcriptase inhibitors (NRTIs)).
Nucleotide (nucleic acid + sugar + phosphate group) analogs of adenosine:
Nucleoside (nucleic acid + sugar) analogs of:

Cytidine → lamivudine
Guanosine → entecavir
Thymidine → telbivudine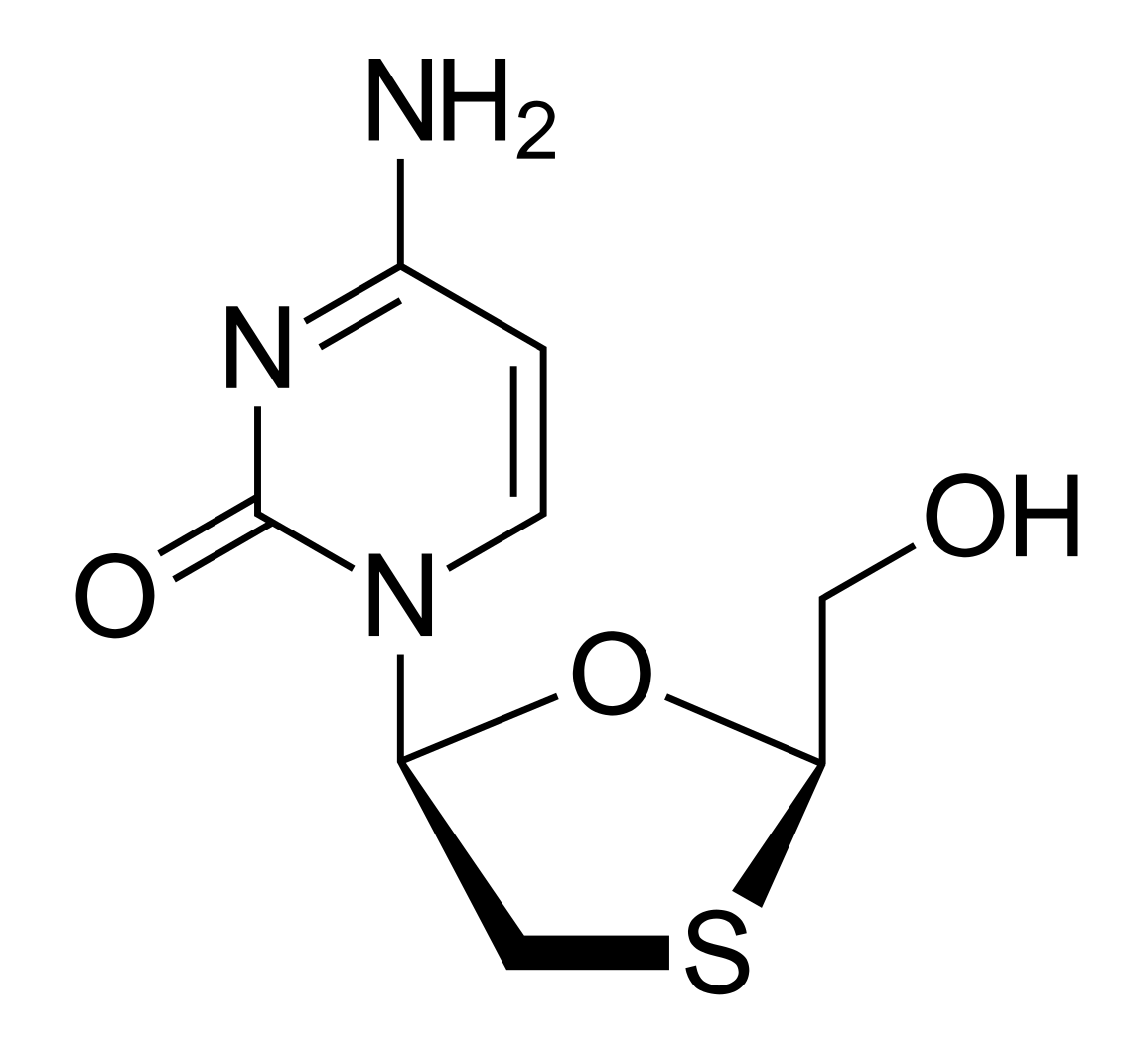 Mechanism of action
Disrupt viral DNA replication
Competitively inhibit viral RNA-dependent DNA polymerase (also known as reverse transcriptase)
Drug is intracellularly phosphorylated → incorporated into viral DNA
DNA polymerization is blocked → chain termination
Pharmacokinetics
Absorption
Absorbed orally
Tenofovir:↑ absorption with high-fat meals
Entecavir: delayed absorption with food
Distribution and metabolism
Generally low protein binding
Minor metabolism
Intracellularly phosphorylated to active forms
Excretion
All of these medications are excreted by the kidneys.
Indications
Chronic hepatitis B
Indications for treatment:
Without cirrhosis:

High viral load
Transaminitis

With cirrhosis:

Decompensation or acute liver failure
Compensated with a high viral load
Consider in compensated cirrhosis with elevated transaminases

Also indicated for concurrent:

Hepatocellular carcinoma
Hepatitis C infection
Need for immunosuppressive therapy
Differences among medications:
Adefovir:

Helpful in lamivudine-resistant infections
Preferably used in combination with another agent

Tenofovir:

May be used as 1st-line for treatment-naive individuals
Effective as monotherapy
Helpful in lamivudine-resistant infections

Lamivudine:

Cheap
No longer 1st-line owing to high rates of resistance
An option for individuals with concurrent HIV

Entecavir:

May be used as 1st-line for treatment-naive individuals
Effective as monotherapy
Low resistance rates; however, some cross resistance with lamivudine-resistant infections

Telbivudine:

Not available in the United States
High resistance rates
Unfavorable side-effect profile
HIV
Most agents also active against HIV (exception: telbivudine)
Of this group of medications, lamivudine is most likely to be used:

Can be used for treatment or prophylaxis
Used in some combination antiretroviral therapy
Adverse Effects and Contraindications
Adverse effects
Nervous system:

Headache
Fatigue
Peripheral neuropathy (telbivudine)

GI symptoms:

Nausea
Abdominal pain
Diarrhea

Musculoskeletal (particularly telbivudine):

Arthralgia
Myalgia
Myopathy

Hepatic:

Lactic acidosis (due to mitochondrial toxicity)
Hepatomegaly with steatosis
Hepatitis flare with discontinuation

Other:

Cytopenias
Nephrotoxicity (adefovir)
Contraindications
Use with caution in renal failure
Entecavir should not be used in lamivudine-resistant infections.
Drug interactions
Telbivudine: ↑ toxicity of interferon alfa
Medications that ↑ concentrations of tenofovir:

Antivirals (e.g., acyclovir, ganciclovir, cidofovir)
Aminoglycosides
Mechanisms of Resistance
Resistance tends to occur over time with long-term therapy.
Resistance to NRTI therapy can occur via:

Genetic mutations in viral DNA polymerase → conformational change → ↓ incorporation of drug into DNA
Mutations allowing for a compensatory ↑ in viral replication

This resistance is due to hepatitis B's:

↑ Rate of replication
Lack of proofreading function

Note: Many times, a nucleoside analog can be used for nucleotide analog resistance (and vice versa).
References
Safrin, S. (2018). Antiviral agents. In Katzung, B.G., et al. (Ed.), Basic and Clinical Pharmacology, 14th ed., vol. 1. pp. 870–876 and pp. 885–887. McGraw Hill.
Lok, A.S.F. (2021). Hepatitis B virus: overview of management. UpToDate. Retrieved September 10, 2021, from https://www.uptodate.com/contents/hepatitis-b-virus-overview-of-management
Pyrsopoulos, N.T. (2021). Hepatitis B Treatment & Management. In Anand, B.S. et al. (Ed.), Medscape. Retrieved September 10, 2021, from https://emedicine.medscape.com/article/177632-treatment#showall
Rajbhandari, R., Chung, R.T. (2016). Treatment of hepatitis B: a concise review. ResearchGate. Retrieved September 10, 2021, from https://www.researchgate.net/publication/308172277_Treatment_of_Hepatitis_B_A_Concise_Review
Tripathi, N., Mousa, O.Y. (2021). Hepatitis B. StatPearls. Retrieved September 10, 2021, from https://www.ncbi.nlm.nih.gov/books/NBK555945/
Taylor, K., Fritz, K., & Parmar M. (2021). Lamivudine. In StatPearls. StatPearls Publishing. Retrieved September 10, 2021, from https://www.ncbi.nlm.nih.gov/books/NBK559252/
Muller, J.T., Al Khalili, Y. (2021). Emtricitabine. StatPearls. Retrieved September 10, 2021, from https://www.ncbi.nlm.nih.gov/books/NBK539853/
Warner, N., Locarnini, S. (2014). Mechanisms of hepatitis B virus resistance development. Intervirology 57:218–224. https://www.karger.com/Article/Fulltext/360940