You achieved success.
We crunched the numbers.
The data shows that supplementing your studying with Lecturio will boost
your exam performance, with measurable performance benefits already
after 12 hours.
You are USMLE ready with Lecturio
We conducted an institutional
case study with 198 students
 to learn more about how Lecturio's video library helps you 
score higher on the NBME CBSSA

.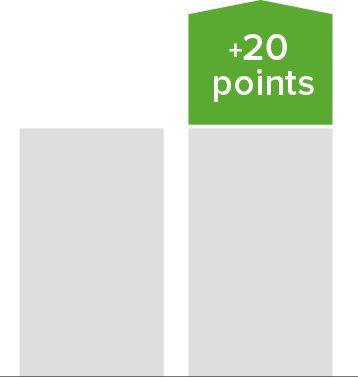 in NBME CBSSA scores after supplementing study routines with Lecturio
We analyzed data from 21,603 of our users to learn more about how watching Lecturio videos directly improves your mastery of medical concepts.
when answering first attempt Qbank questions
Comparing the percentage of correct answers on the first Qbank attempt of users who watched ≤ 12 hours of Lecturio videos
prior to answering Qbank questions with those who didn't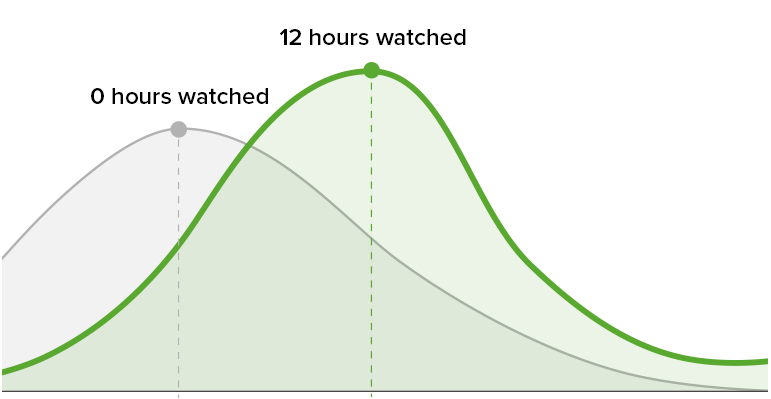 when answering first attempt Qbank questions
Survey data from some of our 
500,000+ users
 also shows how Lecturio helps you
improve mental well-being
 in preparation for clinical training.
Increased their exam confidence
across USMLE Step 1, USMLE Step 2CK, and other board exams
Lecturio reduced exam anxiety by increasing confidence levels during exam preparation. This aligns with findings from Weill Cornell Medical College showing the strong effects of high-quality digital learning tools on the performance, satisfaction, and enjoyment of medical students.
Experienced increased flexibility and convenience
Blended learning is a particularly promising way to master medical subjects according to a recent meta-analysis of nearly 60 individual studies. Combining the latest advancements in learning science, Lecturio merges the best of videos, Question bank questions, and Spaced Repetition quizzes.
Recommend Lecturio to a friend
With over 100,000,000 minutes of video content watched by Lecturio users, it is no surprise that our affordable and effective personal smart tutor comes highly recommended. Whether flipping the classroom or preparing for an exam, Lecturio helps you master medical concepts.