USMLE® Step 2 CK

Study Schedule
Customize your Step 2 study period with tailored study plans
Choose a tailored learning plan to maximize your
dedicated study period results
Comprehensive plan for thorough readiness
4–6 hours of study time per day
Covering all key Step 2 topics
Intensive plan for efficient test practice
4–5 hours of study time per day
Enhancing test-taking ability
Step 2 CK

self-assessment
Based on latest NBME standards
Simulating real test-taking conditions
Measuring preparedness
Skip the guess work and study
exactly what you need to know
Pre-configured
study blocks
Organize your studying with pre-configured learning blocks that consolidate all relevant content into tailored schedules.
High-yield
video lectures
Master essential concepts with daily videos. Dive in even deeper with corresponding downloadables and in-depth study materials.
Enhance your learning approach with interconnected First Aid references, seamlessly synced with every study plan.
Test your knowledge with carefully chosen Qbank questions, presented in an exam-simulating environment.
Continuously monitor your exam readiness with a learning platform that tracks your plan progress and monitors Qbank performance.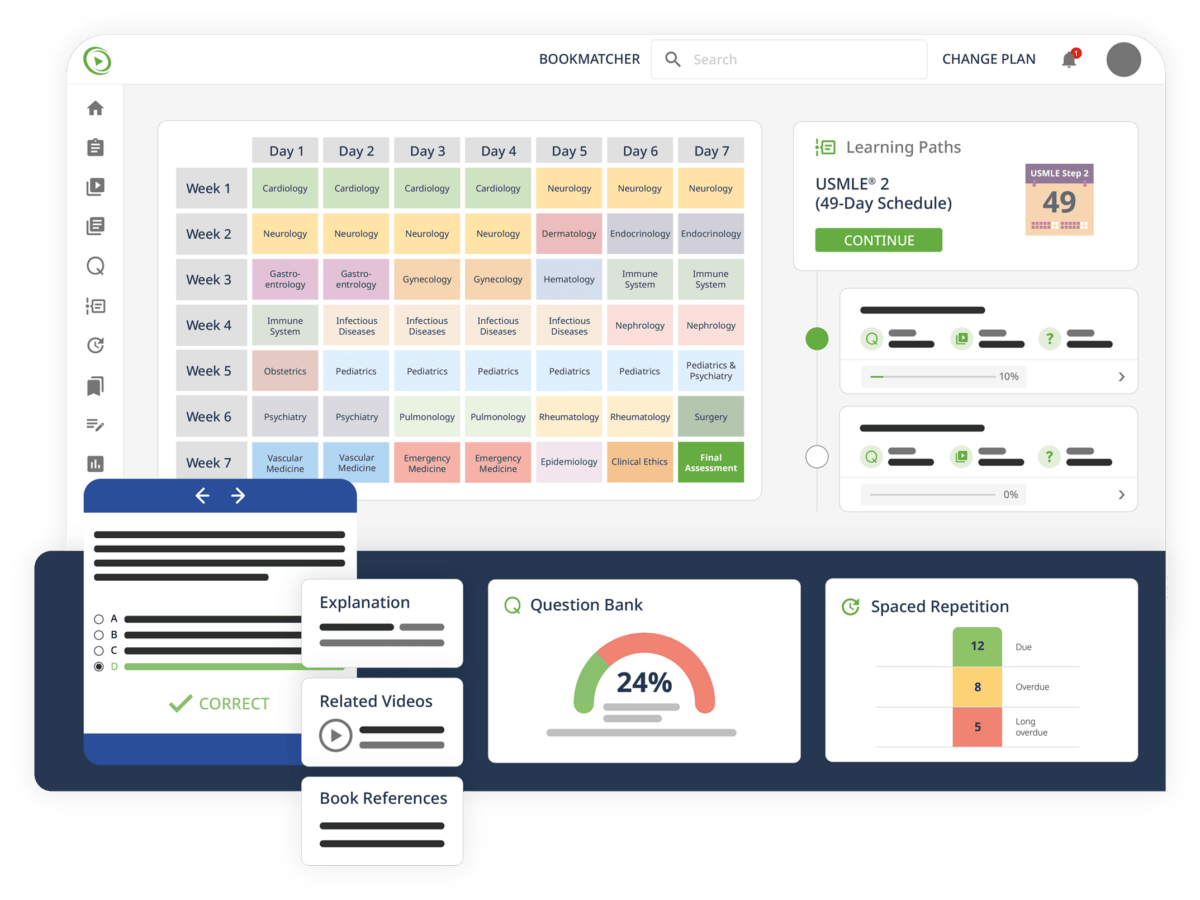 Top educators lead you to excellence
"Lecturio revolutionized my USMLE Step 2 CK preparation journey. The high-yield video lectures clarified even the most challenging clinical concepts, and the robust Qbank honed my problem-solving skills. Lecturio's tailored study plans ensured I covered every essential topic in time for the exam. I passed Step 2 CK with flying colors, and I couldn't have done it without Lecturio!"