Master your USMLE® Step 1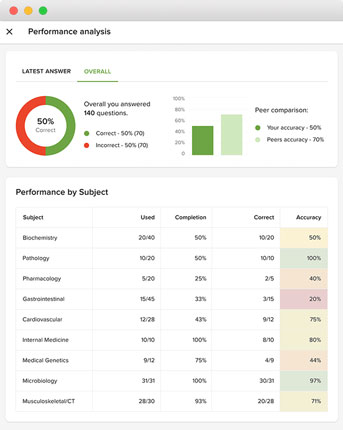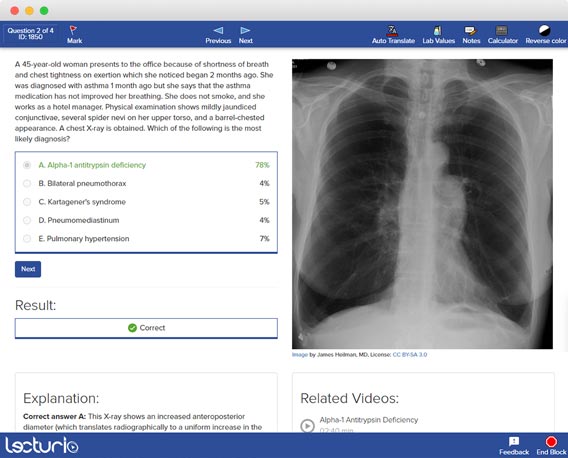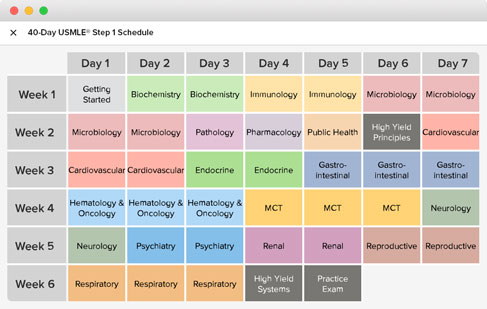 Take advantage of videos integrated in a Question Bank
Learn with high-yield video lectures & apply your knowledge with NBME®-style questions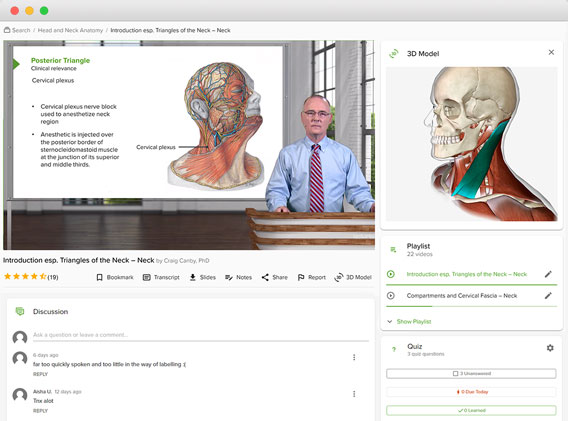 Combining the most effective learning resources is key
Short and concise video lectures help you to learn all medical concepts for the USMLE® Step 1.
Test and enhance your medical knowledge with our advanced NBME®-style Qbank.
Practice makes perfect – Master USMLE®-style questions
Take & review
your Qbank test
Read in-depth explanations and view high-quality illustrations for correct and incorrect answers.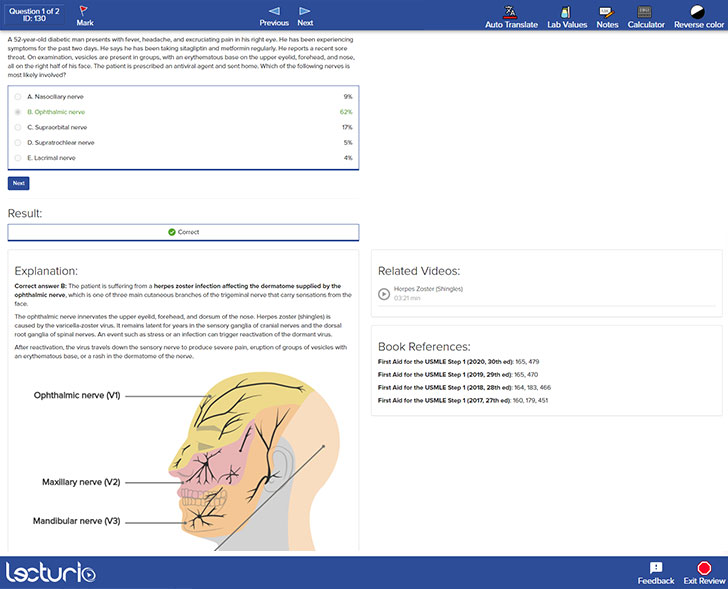 Check the First Aid® references & take notes
Use the specific First Aid® page references of each question to review high-yield facts.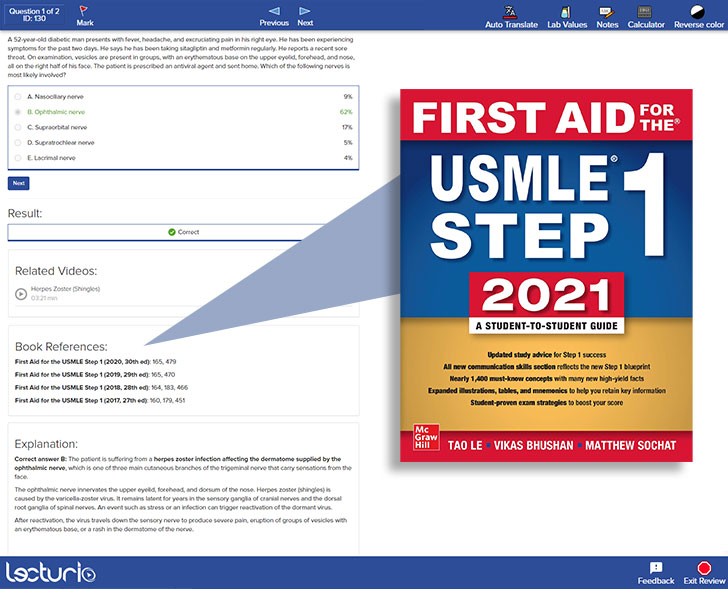 Learn with integrated video lectures
Effectively review the questions' concepts with integrated video lectures held by USMLE® experts.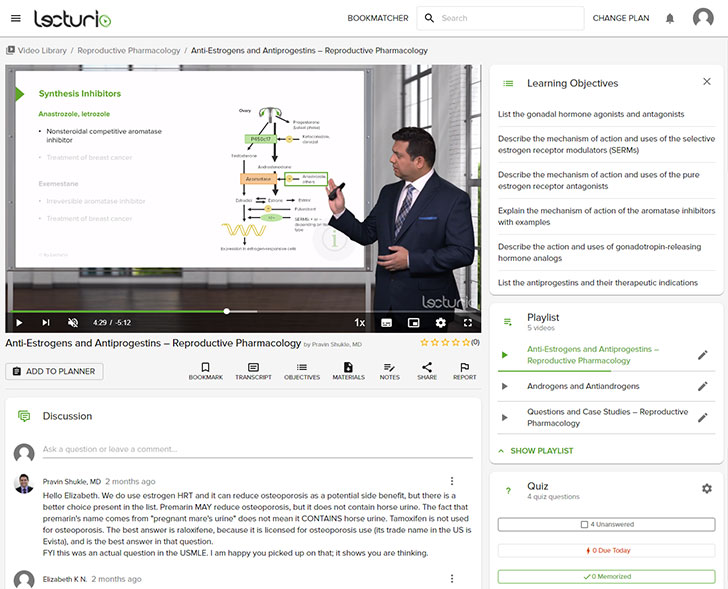 Start testing your knowledge right now by answering 10 free Qbank questions
to identify your strengths and weaknesses.
A 4-year-old boy presents to the clinic with complaints of flu-like symptoms and chest pain for a 3-day duration. The mother states that he felt warm to the touch and developed chest and muscle pain within the past week, but she was hesitant to administer any medications. She confirms that all pediatric vaccinations were given at the appropriate times. The vital signs include temperature 38.8°C (102.0°F), heart rate 90/min, blood pressure 102/64 mm Hg, respiratory rate 26/min. The biopsy of the heart is shown in the image. In which subclass is the offending virus most likely found?
Herpesvirus
Parvovirus
Enterovirus
Togavirus
Flavivirus
Prepare efficiently with all-in-one Study Schedules
Lecturio's 40-Day
USMLE® Step 1 Schedule
This fully-planned study schedule takes you through blocks of Qbank questions, which all have integrated, conceptually-related video lectures and in-depth answer explanations to reinforce your knowledge. Two practice exams are also included to test your readiness. This works best for you if:
Lecturio's 99-Day
USMLE® Step 1 Schedule
This fully-planned study schedule combines high-yield and concise video lectures as a base for teaching you relevant concepts found on the USMLE® Step 1 exam. Integrated retention quizzes and clinical case questions help you to retain and apply your knowledge. It works best for you if:
Get inspired by students who have used Lecturio for their USMLE® Step 1 prep
Survey data from 500,000+ users showed that preparing with Lecturio's videos, Question Bank, and study guides improved their preparation for clinical training.
reported increased exam confidence
in their preparation for USMLE® Step 1
reported increased convenience
in exam preparation after using Lecturio
We analyzed data from 21,603 users to learn how Lecturio videos can improve
your mastery of medical concepts.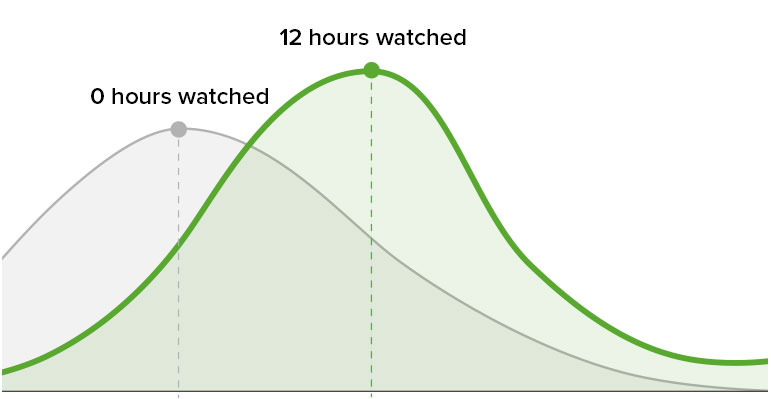 when answering first attempt Qbank questions
when answering first attempt Qbank questions
Comparing the percentage of correct answers on the first Qbank attempt of users who watched ≤ 12 hours of Lecturio videos
prior to answering Qbank questions with those who didn't
Listen to your peers - they've done it before

"Absolutely a must-have adjunct to your medical education. Structured, focused, and geared to help you succeed."

Sergej

"Great course. Love the clinical approach, the "medical student friendly" attitude, the extensiveness and completeness of the content. Feels like half of the work is done even before opening the book and slides."

Linda

"I learn the majority of my med school material from Lecturio! No need for big heavy books anymore."

Shirzada

"Short, succinct and straight to the point. The high yield stuff. The need to know. Saved me countless hours of mind numbing reading, most of which I'd probably forget anyway! Love it."

Mark

"Thanks to Lecturio, my Step 1 to Step 2 score increased by 30 points, far higher than the average USMLE score."

Paige

"Such a good learning experience, I dont know how I can get Dr. Brian Alversons contacts to personally thank him…because this has made me understand stuff within a 5 min video that lecturers in my university fail to teach me in a 2hr lecture."

Brianna
Frequently asked questions about the USMLE® Step 1