Throughout most of your medical school career, there has likely been an emphasis on USMLE® scores. As of 2021, the USMLE® will continue to provide the correct credentials for licensing while also focusing the emphasis of your studies back on your courses and less on the exams themselves. These changes will happen between 2021 and 2022, giving you time to prepare for them. With proper information and planning, these changes should benefit you and your education.
UPDATE: The USMLE® has announced that scoring changes for Step 1 will go into effect for exams taken on or after January 26, 2022.
Current Scoring System
The current scoring system for the USMLE® Step 1, 2 CK, and 3 is numerical, while Step 2 CS was pass/fail. In the past, this scoring system has created added pressure on students to perform well on USMLE® Step 1 specifically. With this pressure came some relief with 6 exam retakes for each of the Step or Step component exams. You couldn't take the final Step exam, Step 3, without passing Step 1 and Step 2 without an appropriate numerical score, though.
COVID-19 and USMLE® Changes
The current scoring system was put to the test with COVID-19. There were delays in score reporting for Step 1 and Step 2 CK in 2020. One major USMLE change due to the pandemic was the discontinuation of Step 2 CS. Don't worry if you were planning to take Step 2 CS post-COVID; the Federation of State Medical Boards (FSMB®) and National Board of Medical Examiners (NBME®) announced they will include the Step 2 CS elements of clinical reasoning and communication in other USMLE® Step exams. The disruption because of COVID has adjusted more than just Step 2 CS; Step 3 has made some temporary changes because of current circumstances.
Most of the eligibility changes for Step 3 reflect the suspension of Step 2 CS. First, if you passed Step 1 and Step 2 CK, but not Step 2 CS, you should still be able to take Step 3. Second, if you have taken any USMLE® Step or Step Component on or after January 1, 2015, you should be eligible for Step 3. Third, you should be eligible for Step 3 if you have not failed Step 2 CS six or more times. Are you an IMG? Don't stress about these temporary eligibility changes. If you have a medical degree and are ECFMG-certified, you should also be eligible to take Step 3.
2021 Changes to USMLE®
As of 2021, more permanent changes will go into effect. First, the FSMB® and NBME will only allow you to retake Step exams a maximum of four times. This reduction of retakes is important because you will be ineligible to take a Step or Step component after four previous attempts, including incomplete attempts. This change will protect the integrity of the exam and match attempt limits implemented by state medical boards. These changes will go into effect on or after July 2021.
2022 Changes to USMLE®
2021 may bring many changes to USMLE®, but 2022 will bring one of the biggest changes yet: Step 1 will now be pass/fail. The decision to make Step 1 pass/fail was made in part to lessen the emphasis on USMLE® scores in residency selection, so that students will be considered holistically for placements. Since Step 2 CK is still scored numerically, USMLE® will still be an eligible indicator for medical competency. Step 2 CK is expected to be a new measurement for readiness, and thus will likely be important to take in preparation for your residency applications. This change will come into effect on January 26, 2022.
Regardless of the style of exam scoring for your exam, you'll still need to study for and pass Step 1. The test is still intended to prepare you for future board exams and medical career. If you are a current student, the best plan is to study as if USMLE® Step 1 is numerically scored. It's better to prepare for both than be surprised by how your results were measured. If you are an IMG, take the time you need to prepare and take the test when you feel most prepared. Don't let these changes dictate your schedule. Above all, these changes should allow you to be prepared for medical licensing and practicing without being overly focused on Step scores.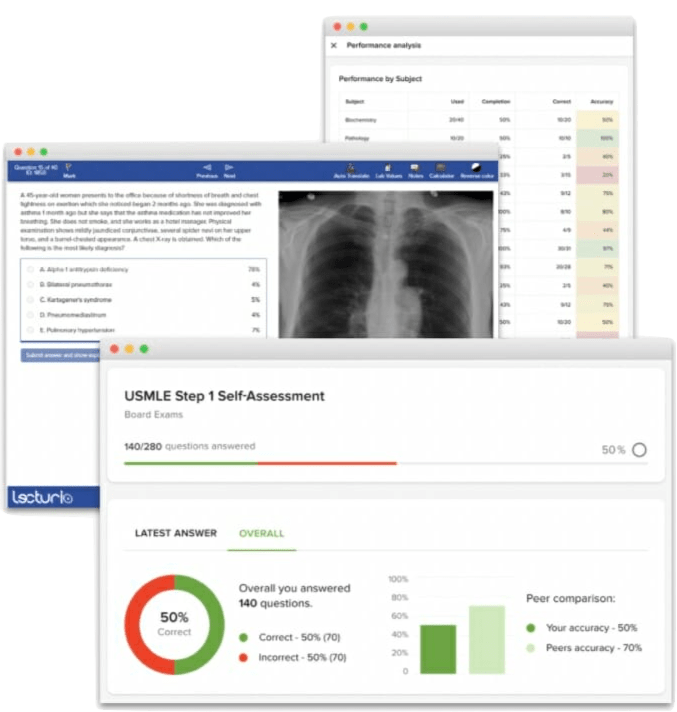 Master your USMLE® Step 1
with Lecturio