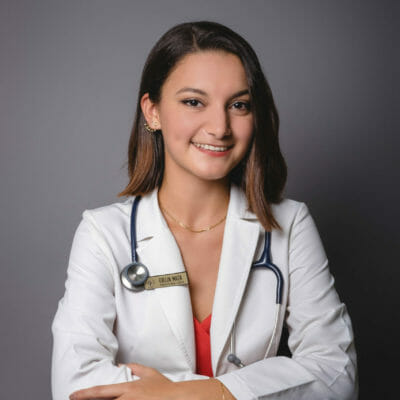 Evelin Maza, MD
Senior Manager of Medical Education
Evelin Maza Guia is a physician from the University of Oriente in Anzoátegui, Venezuela. After completing her primary and secondary education in Tennessee, USA, she moved back to her native country to pursue higher learning. She owes her bilingual skills to this wonderfully diverse, back-and-forth upbringing.
At Lecturio, she is responsible for creation, editing, and quality assurance of medical learning content, the design of customized curricula and Learning Paths, as well as management and quality assurance of Spanish medical content. 
Lecturio's Concept Pages are created by a team of 50+ physicians including a variety of board-certified specialists who perform a multi-step peer review process. Learn about our editorial guidelines and processes here.