Growth Forms and Reproduction
Growth forms
Multicellular forms include molds and mushrooms:

Mostly composed of thread-like hyphae:

Septated: Cell walls subdivide the hyphae.
Coenocytic: Hyphae lack cell walls.

Familiar "mushrooms" are reproductive organs (thallus) of fungi.
Tubular network systems in which hyphae form branching nets (mycelium)

Unicellular forms include yeasts:

Yeasts do not have hyphae or mycelium.
Some species form pseudo-multicellular structures (budding yeasts).

Dimorphic fungi:

Can exist as unicellular or multicellular forms
Environmental factors (temperature, humidity, presence of nutrients) can trigger changes.
Structure
Fungal cells have characteristics similar to both plant and animal cells:

Characteristics that are common with animal cells:

Presence of a membrane-bound nucleus
Organelles such as mitochondria
Lack of chloroplasts

Characteristics that are common with plant cells:

Presence of a cell wall
Contain vacuoles

Fungi have unique properties that distinguish them from animals and plants:

Cell walls contain chitin, unlike plant cell walls that contain cellulose.
Cell membranes contain ergosterol, unlike animal cell membranes that contain cholesterol.
Reproduction
Reproduction is either sexual or asexual.
Types of asexual reproduction:

Binary fission
Breakdown of hyphae, dispersal, and regrowth
Budding (yeasts)
Formation of conidia (containing asexual mitotic spores)

Sexual reproduction:

Merging of 2 haploid cells:

Self-fertilization: 2 cells from the same organism
Cross-fertilization: cells from different organisms

The emerging diploid zygote undergoes meiosis to form haploid spores.
Spores germinate to create more haploid mycelia.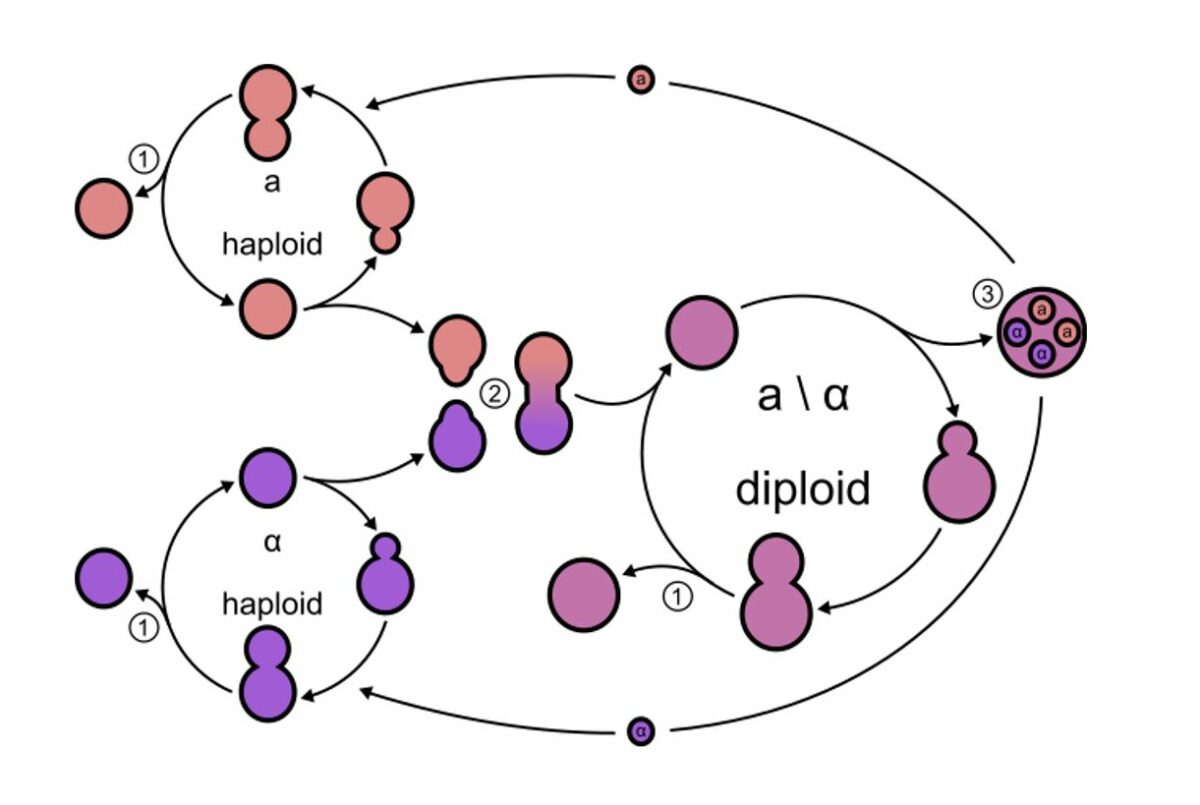 Toxic Products of Fungi
Table: Toxic products of fungi
Toxin
Fungus
Effect
Aflatoxin

Aspergillus flavus
A. parasiticus

Highly carcinogenic and often the cause of food poisoning (traces on nuts, grain, spices)
Amanitin
Amanita phalloides (death cap mushroom)
Inhibition of RNA polymerase II, lethal even in small doses
Muscarine
A. muscaria (toadstool or fly agaric mushroom)
Impacts the parasympathetic regulation of the nervous system
Ergotamine
Ergot fungus (Claviceps purpurea)
Impacts the autonomic nervous system, causes hallucinations, and affects uterine contractions
Cyclosporine A

Cylindrocarpon
Tolypocladium

Immunosuppressant (clinical use: after organ transplantation)
Pathogenic Effect of Fungi
Mycoses: infectious diseases caused by fungi:

Usually do not pose problems in healthy individuals
May cause opportunistic infections in individuals who are immunocompromised

Classes:

Superficial mycoses:

Oropharynx: commonly seen in infants, elderly, or immunocompromised individuals
Anogenital area: Vaginal yeast infections are commonly seen even in healthy individuals.
Skin: keratinophilic fungi (also known as dermatophytes) that affect human skin, hair, and nails

Systemic mycoses:

Develop when fungal spores are inhaled or introduced into the bloodstream
Can manifest in different inner organs, resulting in severe lethal infections
Patients who are HIV positive or immunosuppressed are susceptible to systemic mycoses.

Examples:

Thrush: infection of the oral mucosa; Candida species

Onychomycosis: infection of the nail; Trichophyton rubrum

Dermatophytosis: infection of the skin (tinea pedis, corporis, or cruris)

Microsporum canis, M. audouinii, M. gypseum
Epidermophyton floccosum
Trichophyton tonsurans, T. mentagrophytes, T. verrucosum, T. schoenlenii

Coccidioidomycosis: a pulmonary or disseminated fungal infection

Coccidioides immitis
C. posadasii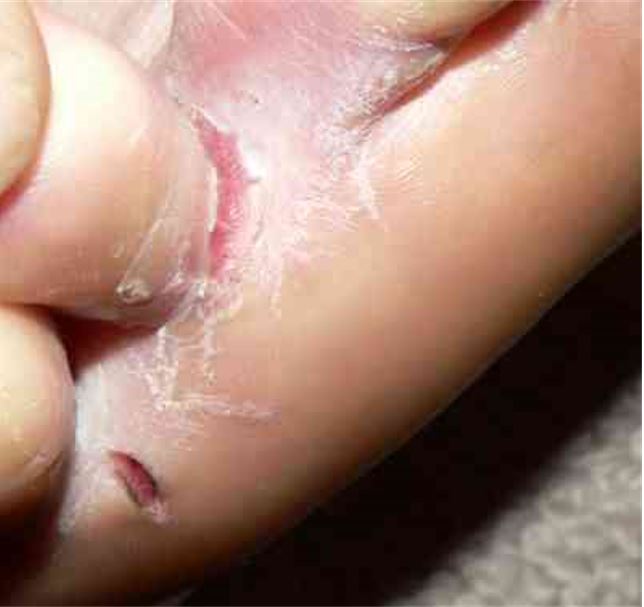 Synthesis of Antimicrobials
Some fungi are capable of producing substances that are effective as antimicrobials:
Penicillin from Penicillium notatum
Cephalosporin from Acremonium
Streptomycin from Streptomyces griseus
Griseofulvin from P. griseofulvum
50 of approximately 2,000 substances characterized as antibiotics are used as chemotherapeutics.
Clinical Relevance
Opportunistic fungal infections
Many fungi are opportunists and are especially pathogenic in patients who are immunocompromised. Opportunistic systemic fungal infections (mycoses) include candidiasis, aspergillosis, mucormycosis, and fusariosis, and typically manifest with rapidly progressive pneumonia or fungemia.
Primary fungal infections
Caused by inhalation of fungal spores, which results in pneumonia. Different infections have specific geographic distribution:
Coccidioidomycosis: Southwestern US, Washington, Northern Mexico, and Central and South America
Histoplasmosis: Eastern and Midwestern US and parts of Central and South America, Africa, Asia, and Australia
Blastomycosis: confined to North America and Africa
Paracoccidioidomycosis: South America