Overview of Antirheumatic Drugs
Definition
Antirheumatic drugs are used to treat rheumatoid arthritis by slowing the progression of the disease.
General indications
Antirheumatic drugs are given for rheumatoid arthritis.
Classification
Synthetic drugs:

Leflunomide
Methotrexate
Sulfasalazine
Hydroxychloroquine

Biologic agents: tumor necrosis factor (TNF)-ɑ inhibitors
Leflunomide
Table: Leflunomide
Mechanism of action

Inhibits dihydroorotate dehydrogenase
Interrupts de novo synthesis of pyrimidines
Inhibits proliferation of immune cells

Physiologic effects

Antiinflammatory effect
Antiproliferative effect

Metabolism

Hepatic conversion to an active metabolite (teriflunomide)
Further metabolism into inactive metabolites

Elimination

Time to peak: 6–12 hours
Half-life: 18–19 days

Specific indications

Rheumatoid arthritis
Psoriatic arthritis

Specific contraindications

Severe hepatic impairment
Previous anaphylaxis

Complications/adverse effects

Headache
Skin rash
Diarrhea
Bone-marrow suppression with pancytopenia
Hepatotoxicity
Teratogenicity
Give pregnancy test before starting leflunomide to exclude pregnancy, and advise use of effective contraception during leflunomide treatment.
DHF: dihydrofolate
THF: tetrahydrofolate
Methotrexate
Table: Methotrexate
Mechanism of action

Folate analog
Inhibits DHF reductase:

↓ Conversion of DHF to THF
↓ Pyrimidine and purine synthesis
↓ Proliferation of immune cells

Physiologic effects
Metabolism

Onset of action: 3–6 weeks
Time to peak: 0.75–6 hours

Elimination

Half-life:

Children: 0.75–5.8 hours
Adults: 3–15 hours (IV has a longer half-life than oral)

Specific indications

Neoplastic diseases treated with methotrexate:

Leukemia (e.g., acute lymphoblastic leukemia)
Lymphoma
Sarcoma
Choriocarcinoma

Nonneoplastic diseases treated with methotrexate:

Rheumatoid arthritis
Medical abortion (along with misoprostol)
Ectopic pregnancy
Inflammatory bowel disease
Vasculitis

Specific contraindications

Breastfeeding or pregnancy
History of anaphylaxis
Alcoholism
Chronic liver disease
Immunodeficiency
Blood dyscrasia (e.g., severe anemia)

Complications/adverse effects

Bone marrow suppression with pancytopenia:

Reversible with leucovorin (folinic acid) rescue
High-dose methotrexate should be followed with leucovorin

Hepatotoxicity
Stomatitis
Pulmonary fibrosis
Nephrotoxicity
Teratogenicity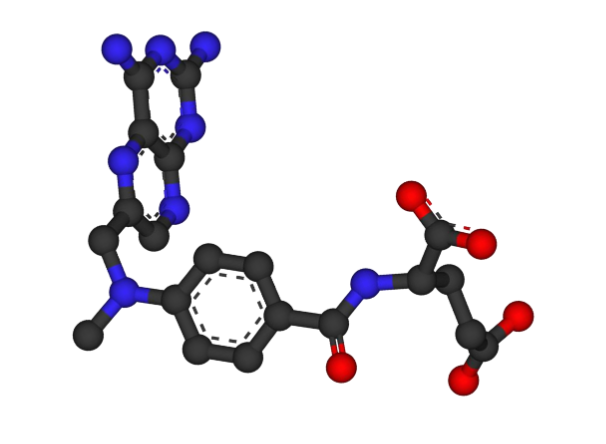 Sulfasalazine
Table: Sulfasalazine
Mechanism of action

Broken down into sulfapyridine and mesalamine by colonic bacteria
5-ASA (mesalamine) inhibits inflammatory prostaglandin production
Suppresses TNF-ɑ and IL-1

Metabolism

Converted in the colon to sulfapyridine and 5-ASA for absorption

Elimination

Average half-life for elimination: 7.5 hours
Average time to peak: 6 hours

Specific indications

Juvenile rheumatoid arthritis
Rheumatoid arthritis
Ulcerative colitis

Specific contraindications

Known hypersensitivity
Obstruction
Porphyria

Complications/adverse effects

Anaphylaxis
Hepatotoxicity
Stomatitis
Reversible oligospermia
Hepatotoxicity
Hemolytic anemia
5-ASA: 5-aminosalicylic acid
TNF: tumor necrosis factor
IL-1: interleukin-1
Hydroxychloroquine
Table: Hydroxychloroquine
Mechanism of action

Disrupts digestive vacuoles:

Increases pH
Interferes with lysosomal degradation of hemoglobin

Physiologic Effects

Suppresses TNF-ɑ and IL-1
Decreases inflammation

Metabolism
Absorption is incomplete.
Elimination

Eliminated by the kidneys, excreted in the urine
Half-life for elimination: 40 days

Specific indications

Lupus
Malaria
Rheumatoid arthritis

Specific contraindications
Known hypersensitivity
Complications/adverse effects

Retinopathy
Itching in dark-skinned individuals
QT prolongation with the risk of torsades de pointes
TNF: tumor necrosis factor
IL-1: interleukin-1
TNF-ɑ inhibitors
Table: TNF-ɑ inhibitors
Agents

Monoclonal antibodies:

Adalimumab
Golimumab
Certolizumab
Infliximab

Receptor fusion protein: etanercept

Mechanism of action

Inactivate TNF-ɑ
Decrease inflammation

Specific indications

Rheumatoid arthritis
Crohn's disease
Certain cancers (e.g., infliximab for renal cell cancer)

Note
Perform tuberculin skin test before prescribing TNF-ɑ inhibitors.
Complications/adverse effects

Congestive heart failure
Demyelination
Infection
Malignancy (hepatosplenic T-cell lymphoma)
Reactivation of tuberculosis
Reactivation of HBV infection
Drug-induced lupus (etanercept)
TNF: tumor necrosis factor
Comparison of Antirheumatic Medications
The following table compares and contrasts the antirheumatic drugs:
Table: Disease-modifying antirheumatic drugs
Drug
Mechanism of action
Side effects
Leflunomide

Inhibits dihydroorotate dehydrogenase
Interrupts de novo synthesis of pyrimidines

Bone-marrow suppression with pancytopenia
Hepatotoxicity
Teratogenicity

Methotrexate

Folate analog
Inhibits dihydrofolate reductase: decreased THF production
Interrupts de novo synthesis of pyrimidines and purines

Bone-marrow suppression with pancytopenia
Hepatotoxicity
Stomatitis
Pulmonary fibrosis
Nephrotoxicity
Teratogenicity

Sulfasalazine

5-ASA (mesalamine) inhibits inflammatory prostaglandin production
Suppresses TNF-ɑ and IL-1

Sulfa allergy
Hepatotoxicity
Stomatitis
Reversible oligospermia
Hemolytic anemia

Hydroxychloroquine

Suppresses TNF-ɑ and IL-1

Retinopathy
Itching in dark-skinned individuals
QT prolongation with the risk of torsades de pointes

TNF-ɑ inhibitors

Congestive heart failure
Demyelination
Infection
Malignancy
Reactivation of tuberculosis
Reactivation of HBV infection
Drug-induced lupus (etanercept)
TNF: tumor necrosis factor
5-ASA: 5-aminosalicylic acid
IL-1: interleukin-1
HBV: hepatitis B virus