Epidemiology and Species
Epidemiology
Spider bites are rarely a cause of serious morbidity or mortality.
< 3 deaths per year in the United States
Severe symptoms and death are more likely to occur in children.
Clinically relevant species
In the United States, the following spider bites can result in serious systemic symptoms:
Brown recluse spider:
Found in central and southern United States
Occupy dry, secluded areas including:

Basements
Attics
Wood piles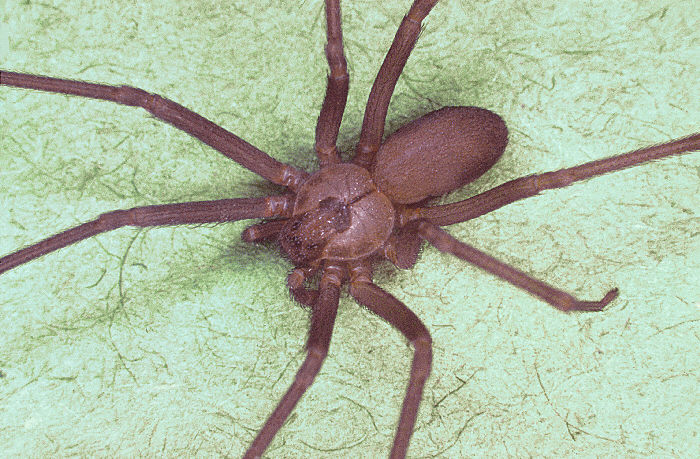 Black widow spider:
Found worldwide, including the southern and western United States
Prefers outdoor habitats:

Firewood piles
Garages
Gardening equipment
Trash
Outdoor furniture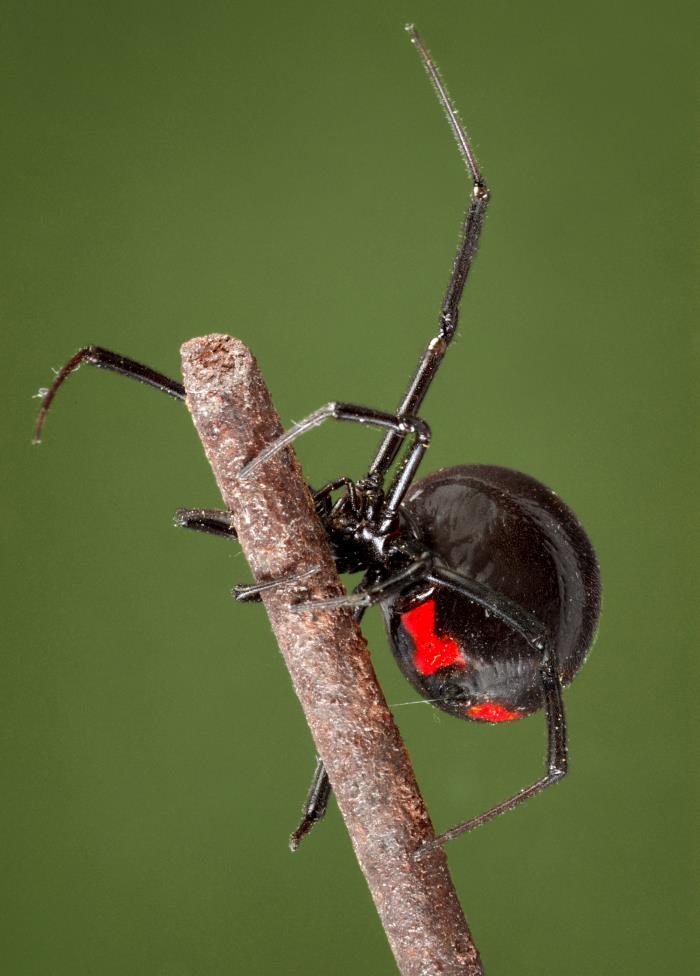 Pathophysiology
Brown recluse spider
Necrotizing venom
Cytotoxic and hemolytic
Components:

Sphingomyelinase D:

Complement-mediated erythrocyte destruction
Tissue destruction

Proteases → degradation of:

Collagen
Fibronectin
Fibrinogen
Elastin
Black widow spider
Neurotoxic venom
Affects neuromuscular transmission and autonomic function
Alpha-latrotoxin is the primary toxin:

Binds irreversibly to receptors on presynaptic neurons
Causes an influx of calcium ions
Results in the release of:

Acetylcholine
Dopamine
Norepinephrine
Epinephrine
Glutamate
Clinical Presentation
Brown recluse spider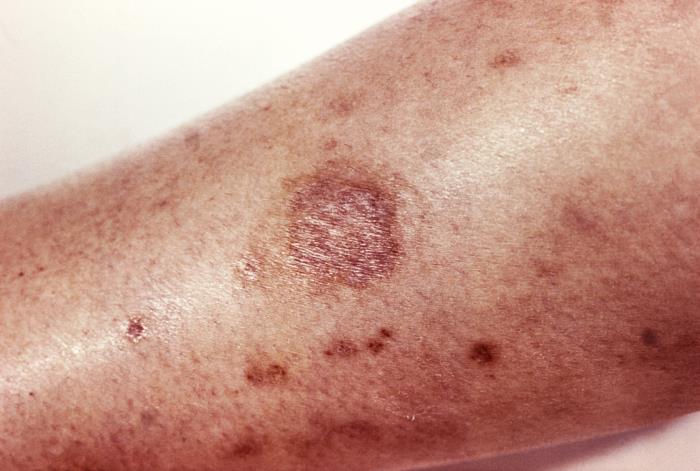 Black widow spider
Diagnosis
Diagnosis
Spider bites are a clinical diagnosis.
Spider bites are often falsely suspected by patients, especially in nonendemic regions.
Witnessing the bite or identification of the spider is required for confirmation.
MRSA skin

Skin

The skin, also referred to as the integumentary system, is the largest organ of the body. The skin is primarily composed of the epidermis (outer layer) and dermis (deep layer). The epidermis is primarily composed of keratinocytes that undergo rapid turnover, while the dermis contains dense layers of connective tissue.

Structure and Function of the Skin infections should be excluded.
Mnemonic
"NOT RECLUSE" can help exclude the diagnosis of a brown recluse spider bite:
N: Numerous lesions are not typical of a spider bite.
O: occurrence (bites tend to occur when disturbing a spider)
T: timing (most occur between April and October)
R: red center (recluse bites have a pale center)
E: Elevated lesions are not typical.
C: Chronic lesions are rare.
L: Large lesions are rare.
U: ulcerates too early
S: Swollen lesions usually occur only on the feet or face.
E: Exudative lesions do not occur.
Management
General measures
Wound cleansing
Elevation of the extremity
Ensure tetanus

Tetanus

Tetanus is a bacterial infection caused by Clostridium tetani, a gram-positive obligate anaerobic bacterium commonly found in soil that enters the body through a contaminated wound. C. tetani produces a neurotoxin that blocks the release of inhibitory neurotransmitters and causes prolonged tonic muscle contractions.

Tetanus immunization is up to date.
Hospitalization and management for systemic manifestations
Additional measures for brown recluse spider bites
Cold compresses:

Sphingomyelinase D is temperature dependent.
Slows the necrosis process

Pain management:

NSAIDs
Opioids

Opioids

Opiates are drugs that are derived from the sap of the opium poppy. Opiates have been used since antiquity for the relief of acute severe pain. Opioids are synthetic opiates with properties that are substantially similar to those of opiates.

Opioid Analgesics

Surgical excision of necrotic regions should be delayed until fully demarcated.
Additional measures for black widow spider bites
Pain management:

Opioids

Opioids

Opiates are drugs that are derived from the sap of the opium poppy. Opiates have been used since antiquity for the relief of acute severe pain. Opioids are synthetic opiates with properties that are substantially similar to those of opiates.

Opioid Analgesics
Benzodiazepines

Benzodiazepines

Benzodiazepines work on the gamma-aminobutyric acid type A (GABAA) receptor to produce inhibitory effects on the CNS. Benzodiazepines do not mimic GABA, the main inhibitory neurotransmitter in humans, but instead potentiate GABA activity.

Benzodiazepines for muscle relaxation

Black widow spider antivenom