---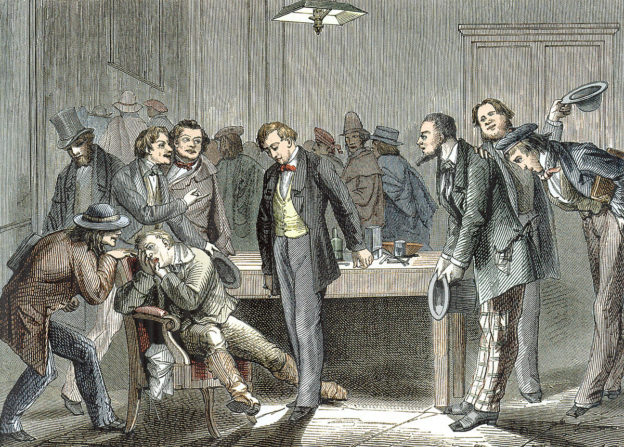 ---
Anesthesia
Following drugs, especially in surgery and dental medicine, a physiological condition can be a temporary iatrogenic state with one or more physiological conditions. Nomenclature can vary between countries.
For example, in the UK and other countries, the physiological state denotes each of the medical specialties (treatment), and therefore the World Health Organization terms a doctor with this specialty as an anesthesiologist.
Anesthesia provides a painless performance of medical procedures that may cause intolerable pain to the patient.
The classes of physiological state are divided into three broad areas, and they are:
The general physiological condition that suppresses the central nervous system activity, which leads to the state of mind of total lack of senses.
Sedation suppresses the central nervous system to a lesser state, suppressing feelings of anxiety and the creation of long reminiscences which is not leading to the center of a human brain.
The regional physiological condition and the native physiological conditions are blocking the transmission of nerve impulses between parts of the body and, therefore, the central nervous system can inflict a loss of senses within the targeted part. A patient, underneath regional physiological condition and anesthesia, remains acutely aware.
Among all, two broad categories of blockade exist, and they are:
The peripheral blockade which gives sensory perception in isolated parts of the body, like desensitizing a tooth for dental work, or administering a nerve block to inhibit sensation in a whole limb.
The central or neuraxial blockade, which administers the anesthetic within the region of the central nervous system itself, suppressing incoming senses from outside. Examples include epidural physiological state and regional anesthesia.
To prepare themselves, medical specialists choose and determine doses of 1 or additional medicine to attain categories and levels of the physiological condition which are acceptable for the sort of procedure the patient has.
History of Anesthesia
Of the many achievements that contributed in medicine, capturing pain could be one of the greatest that affected almost every soul in the world. Pain itself was the biggest enemy for medicine in the past. In 1846, as one of mankind's greatest fears, the pain of surgery was eliminated.
This historical literary criticism describes the evolution of anesthesia, different components of medical specialty (gases, laryngoscopes, endotracheal tubes, endogenous medications, masks, and delivery systems), and the ways of how some innovators, scientists, and physicians of the past two centuries have delivered it to humanity.
Some of the names stand out among others. They are claimed as the founding fathers of a modern physiological condition: William T. G. Jelly Roll Morton (1819-1868), Joseph Dwyer (1841-1898), Arthur Guide (1883-1956), Ralph M. Waters (1883-1979), Chevalier Jackson (1865-1958), and others.
One of the crucial names is William T. G. Jelly Roll Morton (1819-1868). Dr. Morton was a young Bean Town dental practitioner. He has been seeking for much better ways of "painkilling" during surgeries, and he has been employed by several dentists: his job was inhalation of general anesthetic to his patients.
With Dr. Morton's persistence, driven by enthusiasm and discovery with notable operating surgeon John Collins Warren (1778-1856) at Massachusetts General Hospital on October 16th, 1846, they created history with the first self-made operation performed in a physiological state.
Dr. Jelly Roll Morton showed to the world that a gas, once inhaled within the correct dose, can provide a safe and effective physiological state.
Another founder of a modern physiological condition is Joseph Dwyer (1883-1956), a pediatrician, who was the first one who used a catheter for AN airway. He used metal "O Dwyer" tubes in contagion cases and blindly passed them into the trachea.
Arthur Guide (1883-1956) and Ralph M. Waters (1883-1979) are the ones who added a cuff in 1932. This addition suddenly gave professionals the power to supply positive pressure ventilation. The medical specialist, Chevalier Jackson (1865-1958), promoted his hand-held medical instrument for the insertion of endotracheal tubes and its quality quickly became widespread.
Sir Robert Reynolds Macintosh (1897-1989) came to breakthrough with a technique of direct laryngoscopy, which again became popular at Nuffield academy of aesthetics, at Oxford University in 1937. He was the first person who explained the procedure, usually by inserting the tip of his freshly re-designed medical instrument into the epiglottis body part that is hooked up to the bottom of the tongue. Therefore, the raised cartilaginous structure will once again be exposed.
Macintosh was genuinely surprised by the good readings he got with his new blade and technique.
The employment of barbiturates, as an associate anesthetic agent, began in 1932. Barbiturate gained quality when its use was represented thoroughly by Dr. John Lundy (1894-1973) at the Mayo Clinic.
Other I.V. medications were tried over the past seventy years. However, the latest induction drug for a good shorter recovery looked as if it would truly suppress speech organ reflexes and has brought with it several problems.
Propofol was introduced clinically in 1977. It had incontestable several positive effects while it was associated with the anti-emetic compound. Before October of 1846, surgery and pain were closely connected, however from that moment, everything changed.
Historical Perspective of Anesthesia
In the history of anesthesia, it is not mentioned any ways of performing surgery with sharpened stones and pointed flints in the shade of the rock or under the shade tree, but the uninvited guest is a blessing for human beings.
Surgery learned several lessons throughout the ages, but it hasn't a clear goal of removing a thing such as pain. The screams of the patient that range within the bushy ears during the Stone Age, can also be a period of time described in the 17-18th century where physicians were detected, or as the classic period of disciples of a medical practitioner. It can be described by unrelieved crying echoes down the corridors of electronic equipment hospitals.
All that World Health Organization wanted is to prolong life and health over illness and death, and knife symbolized as methods of paying respect to the pain itself. Without pain, there is no gain. One hundred years past, surgeries in operating rooms of the Massachusetts General Hospital removed suffering from surgery. It was absolutely the best gift in the history of surgery for patients in the world, and, since then, it has been praised as the greatest American gift to humans.
In antique times, anesthesia, by compression, was common. General anesthesia was widely used until the 1800s. The native Indians of South American countries chewed coca leaves, and they knew its cerebral-stimulating effects and presumably its topical anesthetic properties.
The leaves of Erythroxylon coca were taken to Europe where Niemann isolated cocaine in 1860 in FRG. Carl Koller, a friend of the analyst, presented cocaine as a topical ophthalmic anesthetic in the Republic of Austria in 1884. In 1888, Koller established a roaring medical specialty applied at Mount Sinai Hospital in NY until his year of death in 1944.
The recognition of cocaine's vessel facet effects; it helped add to the medicine and potential for dependency and abuse; light-emitting diode to a probe for a higher topical anesthetic medication. Cocaine could be a sensible topical anesthetic that conjointly produces constrictions, and, for this reason, it is still used by some as a local anesthetic drug in the nose and alternative secretion membranes.
Cocaine blocks the uptake of catecholamines from the nerve endings. The total dose mustn't exceed one hundred mg (2.5 milliliters of a forty-five solution) to avoid general effects like cardiovascular disease, arrhythmia, and viscous arrhythmias.
Ropivacaine is an alternative topical anesthetic which gives some effect, but the final results are weak.
In 1847, the modern era of the accouchement physiological state began. It happened when Dr. J. Y. Simpson administered to a lady in accouchement and, later that year, using chloroform.
Inhalational Agents of Anesthesia
1880: Laughing gas – Stanislav Klikovick
1961: Tunstall – 50:50 N2O:O2 in an exceedingly single cylinder
1965: Approval of Entonox by the Central Midwives Board
1934: Vinyl ether
1975: Inhalation anesthetic zero.7 5% with O2 zero.2 % with Entonox (Isonox)
1984: a hundred and twenty-fifth vinyl ether in the air
1995: Desflurane – 1-4.5 % in O2
Nowadays, the endotracheal physiological condition is the shape of general anesthesia, which is frequently applied. It is used in over 80 % of hospitals with completely different surgical specialties. The technique of the endotracheal physiological condition is familiar to scientists for over 100 years. At the start of our century, all preconditions are given for the widespread and safe performance of the endotracheal physiological condition. The foremost vital stages of the development of these physiological conditions are as follows:
1869: 1st endotracheal physiological condition in humans by using surgery tubing by Friedrich Trendelenburg
1880: 1st tracheal intromission physiological condition by William McEwen
1894: positive pressure ventilation following pain pill intoxication by patron saint Fell and Joseph Dwyer
1895: description of direct laryngoscopy by Alfred Kirstein
1901: Franz Kuhn "Die peroral Intubation".
Arthur Ernest Guide was an American anesthetist, whose name found its place among the crucial person's list in this specialty. Normally referred to as a developer of the cave airway, his domain is not focused on that issue, but it is widely spread.
Possibly, his major achievements were the elaborate description of laughing gas and the ethoxyethane physiological condition. He was among the first full-time United States anesthesiologists and conjointly served in his profession throughout the warfare. He referred to it as guide charts, describing the link between the extent of the physiological condition and aperture reactions, which allowed several non-anesthesiologists to comparatively and safely administer ethoxyethane.