---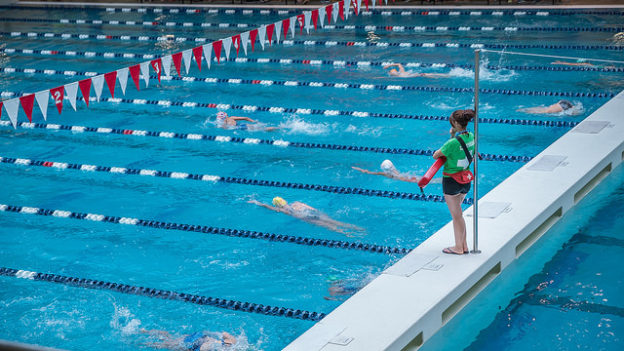 ---
Overview of Drowning
Drowning is the third cause of unintentional death from injury. It is the major cause of death in children. When a person is rescued from drowning at any time, the term interrupted drowning is used. When drowning is interrupted, the term nonfatal drowning is preferred compared to drowning. If the person gets submerged or immersed in water, undergoes a rescue, but does not develop any respiratory impairment, the term water rescue is preferred rather than drowning rescue.
Subclassified by outcome:
Mortality
Morbidity
No morbidity
Epidemiology of Drowning
More than 500,000 deaths each year are attributed to unintentional drowning worldwide. Drowning is considered as a leading cause of death among boys aged between 5 and 14 years. In the United States, drowning is the second leading cause of injury-related death in children aged between 1 and 4 years. The mortality rate of drowning in the United States is around 3 per 100,000. Young adolescents especially boys in between the age of 15—19 years are at higher risk due to their risk-taking behavior.
The main risk factors for drowning are:
Male sex
Age less than 14 years
Alcohol use
Low income
Rural residency
Risky behavior
Lack of supervision of young children
Poor education
Death from drowning is more likely compared to road traffic accidents.
Pathophysiology of Drowning
At a certain point during the process of drowning, the person no longer can keep his or her airway clear from the water. At this point, water starts entering the mouth. Once this happens, the person can either spit out the water or swallow it. The person's natural response when drowning is to hold his or her breath, which can typically last for up to one minute. When the inspiratory drive becomes too high, some amount of the water in the airway gets aspirated into the airways leading to spasm of the larynx. This is associated with the activation of the cough reflex.
At this time, oxygen depletion and retention of carbon dioxide happen. As oxygen level drops in the blood, spasm in the larynx is released, the victim starts gasping. Hyperventilation proceeds further due to aspiration of liquid in large quantities leading to hypoxemia.
At this point, the patient starts developing brain hypoxia. Brain hypoxia diminishes the cough reflex and aspiration of water increases. As hypoxemia gets worse, the patient loses consciousness and might become apneic.
Because of the hypoxemia, the patient first develops tachycardia followed by bradycardia. If no rescue is initiated, the patient will develop pulseless electrical activity and finally asystole. Drowning from submersion or immersion to asystole usually takes seconds to minutes. In case of hypothermia, the whole process of drowning can take up to 1 hour.
Due to hypoxia, the victim develops myocardial dysfunction followed by electrical instability, cardiac arrest, and ischemia in the CNS. Cerebral edema and seizures can develop as a result of prolonged submersion in the water.
In case of drowning rescue, the clinical picture of the patient is dependent on the amount of water that was aspirated. Water aspiration causes surfactant dysfunction and surfactant washout from the alveoli. The end-result injury of both salty and fresh water is the same, however, the process of injury is different.
Aspiration of salty water results in an osmotic gradient that pulls water from the vascular system into the alveolar space, whereas, aspiration of fresh water would pull water from the alveolar space into the vascular bed. Regardless, the end result is disruption of the alveolar-vascular bed permeability and induction of plasma electrolyte abnormalities. Pulmonary edema will develop in either case and is usually bloodstained. This leads to serious hypoxia.
When cardiopulmonary resuscitation is required, the risk of neurological damage is similar to what you might observe in other cases of cardiac arrest. Hypothermia is commonly associated with drowning and may have a neuroprotective effect in some cases.
Rescue and In-Water Resuscitation
Fortunately, when lifeguards operate on beaches, less than 6% of rescued drowning patients need medical attention. If a proper rescue is available, only 0.5% of rescued drowning patients will need cardiopulmonary resuscitation.
A call to the emergency medical services should be made once the process of rescue is initiated so that proper resuscitation can be performed immediately after the person is rescued. For a person who is unconscious, in-water resuscitation should be started. In-water resuscitation should be attempted only by highly-trained personnel.
In water, resuscitation involves shifting of the victim from drowned places to land surface or a boat and mouth to mouth breathing or mouth to snorkel breathing is provided to him. Drowning generally results in the brain death of the victim in three minutes when the victim ceases to breathe due to aspiration of water. this will help the victim to get respiration back to prevent damage to the brain by increasing the time to five minutes without circulation.
In cases of vomits getting into the lungs, it is hard to remove by in-water resuscitation.
Assessment for a pulse while in deep water is not needed because even if the patient is pulseless, chest compressions are impossible in deep water. Instead, one should look for any response by the person. If no response, the rescuer should assume that the person is in cardiac arrest and the priority should be given to bring the person to land to initiate proper cardiopulmonary resuscitation.
Resuscitation of a Drowning Person
Once on land, the person should be placed in a supine position. The trunk and head should be made at the same level. Check for patency of the airway, breathing, and circulation. The most common complication of resuscitation is the aspiration of stomach contents.
Because most drowning persons are young people, the recovery after cardiopulmonary resuscitation (ABC sequence) is better compared to older people who develop cardiac arrest for other reasons such as myocardial infarction. Artificial respiration should be started. Respiratory arrest can be reversed after a few forced breaths. When spontaneous breath returns, spontaneous ventilation is performed. Immediate shifting to an intensive care unit is advocated for further treatment. Moreover, the neuroprotective effects of hypothermia which is common in drowning are more pronounced in younger persons compared to the elderly.
Treatment of a Rescued Drowning Person
Once you encounter a person who was rescued from drowning, you should check for a response. If the person responds to you, pulmonary auscultation should be performed.
If the person was found to have a normal pulmonary auscultation examination and has no cough, he or she is considered as a rescue. If the person does not have any co-existing conditions, he or she can be released from the accident site. The survival rate is 100%.
Grade
 
Measurement
Mortality rate
1
Normal pulmonary auscultation examination but he or she had a cough.
Release at the site of the accident
 0%
 2
Pulmonary auscultation reveals rales in certain pulmonary fields.
Low-flow oxygen is started, and the patient should be transferred to the nearest emergency department.
 1%
 3

 Rales in all pulmonary fields with acute pulmonary edema
Normal blood pressure

High-flow oxygen is administered by face mask. High-flow oxygen is administered by face mask or orotracheal tube.
Possibility of mechanical ventilation should be considered.
Admitted to the intensive care unit

 4 – 22%
4
Person is hypotensive.

Crystalloid infusion should be started and evaluation of the use of vasopressors is done.
Risk of sudden respiratory arrest; therefore, continuous respiratory monitoring is indicated.
Admitted to the intensive care unit
Unresponsive patients: airway opened, look for breathing
No breathing: 5 initial breaths and check of the carotid pulse

 4 – 22%
5
Pulse is present.

 Artificial ventilation is started.
Patient should be admitted to the intensive c.are unit.

 30%
6
Patient is unresponsive.

No pulse: check for signs of obvious death
No obvious death and submersion time is less than 1 hour: CPR should be started.

90%
Unresponsive patients who have a history of submersion more than 1 hour or who have obvious physical evidence of death and no pulse are dead. No treatment should be initiated.
Prevention of drowning is the best way to avoid causality. Education and safety lessons, swimming and proper fencing of the pool can prevent such cases. Alcohol use during water activities triggers the highest risk of drowning.
Cardiac Arrest
Interval to CPR is a major determinant of outcome. CPR should almost always be attempted.
Hypothermia is often associated with drowning: rewarming is essential for stabilization. Favorable outcomes are possible even with prolonged arrest times.
"Hands-only" CPR is not appropriate in drowning:
Rescue breathing should be attempted on-scene.
Respiratory support with BVM or intubation must be provided in a hospital.
Airway/Breathing
Oxygen to keep saturation > 90 %
Noninvasive positive pressure ventilation for SpO2 < 90 % despite O2
Intubation for:
Inability to protect airway
Respiratory distress
Inadequate oxygenation despite NIPPV
Significant hypercarbia
Note: Reassess often! Symptoms may evolve over time. Aspiration, pneumonia, and ARDS are common.