---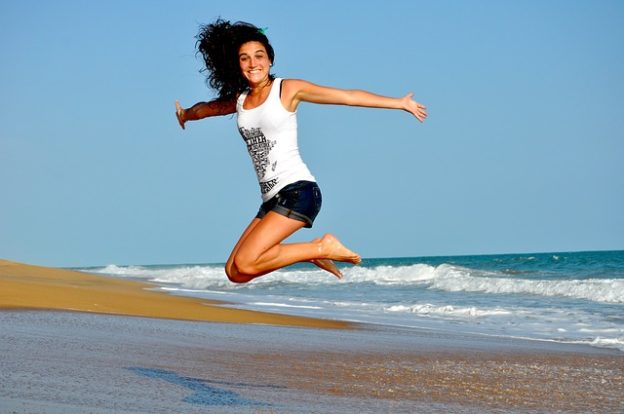 ---
Health Maintenance for Adults (Age 19–39)
Immunization
Vaccines are a proven way to prevent diseases. Table 1.0 reviews the important immunizations and their frequencies.
Table 1.0. Adult Immunization Schedule
VACCINE
AGE (years)
FREQUENCY
Influenza
19 to 65
Annually
Tetanus, diphtheria, and acellular pertussis vaccination (Td/Tdap)
19 to 65
Tetanus, diphtheria, and acellular pertussis vaccination (1 dose) followed by tetanus and diphtheria toxoids booster every 10 years
Measles, mumps, and rubella vaccination, MMR
19 to 59
1 or 2 doses (depending on indication)
Varicella vaccination, VAR
19 to 65
2 doses
Herpes zoster vaccination, HPV (FEMALES )
19 to 26
3 doses at 0 months, 1–2 months, and 6 months
Herpes zoster vaccination, HPV (MALES )
19 to 21
3 doses at 0 months,

1–2 months, and 6 months

Pneumococcal vaccine
65 and above
One dose no revaccination is required
All the above vaccination is highly recommended for the persons who are at high risk of catching these diseases.
Screening for hypertension
Cholesterol screening is recommended every 5 years or more frequently for high-risk persons. Screening begins at the age of 20 or earlier if the risk of developing the cardiac disease is high.
Screening for lipid disorders
Cholesterol screening is recommended every 5 years. Screening begins at the age of 20.
Screening for diabetes
According to the American Diabetes Association, overweight individuals with any two of the following risk factors should undergo screening for diabetes every two years. Screening is recommended especially for those whose BMI is higher than 25. Screening should begin at the age of 10 or the onset of puberty.
One or more first and second-degree relative who is diagnosed as type 2 diabetic
People from certain ethnic groups (Native Americans, Asians/South Pacific Islanders, Hispanic Americans, African-Americans)
An individual who has signs of insulin resistance
People who have conditions that are associated with insulin resistance such as hypertension, acanthosis nigricans, dyslipidemia, polycystic ovary syndrome
Note: Individuals who are not overweight but possess any of the above-given risk factors are also candidates for screening.
Folic acid
Folic acid supplements in the dose of 400–800 mcg should be taken on a daily basis by a woman who is planning or capable of pregnancy.
Screening for domestic violence
Women of childbearing age should be examined for signs of domestic violence. If the screening results are positive, provide help from intervention services.
Screening for alcohol misuse
All adults should be screened for alcohol misuse. If the results are positive, behavioral counseling interventions should be provided.
Screening for tobacco use
Physicians should inquire about the smoking history of adults. Tobacco cessation interventions should be provided to those who are engaged in tobacco use.
Screening for obesity
Screening for BMI should be a part of HME. Sustained weight should be promoted by offering behavior interventions and counseling.
Screening for depression
As per the USPSTF guidelines, the general adult population should be screened for signs of depression followed by required interventions.
Cervical cancer screening
The American Cancer Society provides the following screening guidelines for cervical cancer:
Cervical cancer screening should begin for all women at the age of 21
Pap test every 3 years is required for women of the age group 21–29
HPV testing is not recommended as a screening test for this age group
Pap test along with an HPV test should be taken for women who are 30 years or older
Test interval is every 5 years
Co-testing should continue until age 65
Those who do not want co-testing can opt for Pap test every 3 years
Screening is not needed for the cases where hysterectomy is performed for surgical removal of cancerous tissues.
Chlamydia screening
Women including pregnant females under 25 years of age or those who are older and at a greater risk of catching a chlamydia infection should undergo screening every year.
HIV screening
USPSTF recommends screening for HIV in all individuals of the age group 15–65.
Additional Screening Tests (Age 40–49)
According to the American Congress of Obstetricians and Gynecologists, annual mammography should be offered to women who are 40 years of age or older.
Screening for prostate cancer in African Americans and other men every year starting at the age of 40 years who have one or more than one first-degree relative who was diagnosed with prostate cancer at an early age.
Additional Screening Tests (Age 50+)
Breast cancer screening
USPSTF recommends biennial mammography screening for breast cancer beginning at the age of 50.
Osteoporosis screening
Bone mineral density (BMD) screening in women aged 65 or above or at the starting of menopause if risk prevails for the intervals based on test results. Women who are less than 65 should only be screened if they have a significant risk of osteoporosis or bone fractures.
Hepatitis C screening
It is for individuals born between the years 1945-1965.
Ischemic stroke
If the benefit for ischemic stroke reduction is more than the risk of GI hemorrhage, aspirin 75mg O.D should be prescribed to women of the age group 55-79.
PVC13 & PPSV23
PVC13 is recommended for individuals who are 65 years or older and immunocompetent. PVC13 should be followed by PPSV23 at least 1 year afterward.
Older adults who are 60 or above should receive 1 dose of herpes zoster vaccine irrespective of previous vaccination or disease history.
Colorectal cancer screening
The AAFP recommends screening for colorectal cancer at the age of 50 years and continuing until the age of 75 years. The preferred tests are:
Fecal immunochemical tests every year.
Flexible sigmoidoscopy every 5 years.
Colonoscopy starting every 10 years.
Lung cancer screening
According to the U.S. Preventive Services Task Force recommendations, the following people should undergo yearly lung cancer screening with LDCT:
Individuals with a history of heavy smoking
Individuals who are smokers or have quit smoking within the past 15 years
55 and 80 years old individuals
55 to 80 years old individuals with ≥ 30 pack-year smoking history and smoking cessation within less than the past 15 years
Prostate cancer screening
For those men who are 55 to 69 years old, the decision to undergo PSA screening involves weighing the benefits and risks. The guidelines for age group 55 to 69 years are based on weighing the pros and cons of PSA screening.
Other than the mentioned screening tests, a health care exam (HME) should be carried out every 5 years for adults aged 18 to 39 years and every 2-3 years for the age group 40-49 for African- American males. People who are 50 plus should have their HME every 1-2 years.