---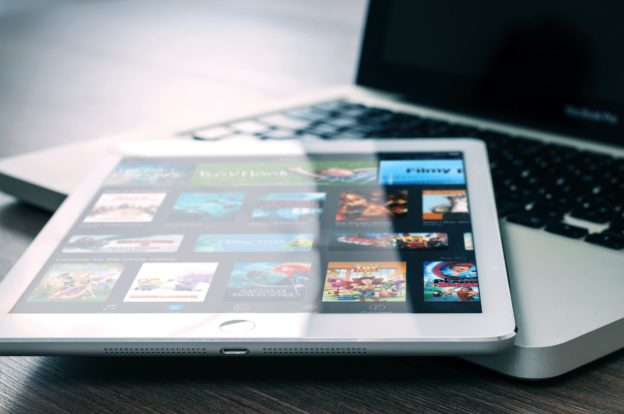 ---
Overcoming Obstacles
For a medical school leader, the implementation of new digital technologies can be a crucial component to modernizing an organization's approach to teaching, enhancing learning outcomes and supporting students and faculty. However, the obstacles to transforming an organization and changing existing pedagogic practices can be significant.
Medical Education Must Adapt to New Realities
The Status Quo is No Longer Sufficient
It has been the reality for many years that incoming medical students are digital natives, and that subsequently the expectations and practices of these students have often become very different from the traditional teaching methodologies of established medical schools. Moreover, long-held beliefs and techniques concerning study habits are increasingly being shown to be unhelpful, or even counterproductive, in the learning process.
The result is that not only is the digital divide between students and universities growing, but also the learning divide between tradition and science. Today's medical educators are thus faced with the challenge of integrating more complex and durable learning modalities while working with an often outdated set of pedagogic tools. In order to come to terms with the latest developments of learning science, a paradigm shift in the way medicine is taught is needed.
Change is Already Happening
Constant advances in medicine and medical technology are generating exponential increases in the amount of scientific knowledge that must be mastered for a complete medical education. This poses unprecedented challenges for modern medical students, as well as today's educators and medical institutions as a whole.
Helping students tackle the exponential increase in the amount of knowledge they need to master in the first years of medical school has been one of the great challenges I have faced in the schools I have led.
– Dr. Peter Horneffer, M.D., F.A.C.S, Director of Medical Education Programs at Lecturio
This phenomenon leads medical students to turn to more digitally available resources such as YouTube and Wikipedia to supplement their university learning resources but these resources have few if any quality controls and can be misleading. Medical schools are now being forced to compete with tech companies, such as Google, as the go-to educational resource. The world of medical education is going through a digital transformation, and medical schools must accept the change that is occurring if they want to remain the best providers of quality education for their students. Most importantly, they need to remain involved in securing properly reviewed and reliable resources for their students.
Leadership is Key
Change management has been the greatest challenge with students of the 21st century, faculty from the 20th century and educational models from the mid-century.
– Dr. Joaquín Guerra Achem, Vice-President for Educational Innovation & Academics at Tecnológico de Monterrey School of Medicine and Health Sciences
Lecturio recently conducted an interview series with medical school leaders which showed that change management, specifically within the context of digital transformation, is the most common challenge facing medical education leaders today. The good news is that leaders can significantly increase the chance that a transformation focused on the digital enhancement of medical pedagogy will succeed by following best practice approaches.
Adhering to the following well-defined set of transformation practices will help set you up for success:
Defining a clear vision & communicating it. In digital transformations, focusing on a few clear themes that are tied directly to concrete results is critical. Communicating the benefits to various stakeholders groups is important; faculty, students, and administrators are important stakeholders to bear in mind.
Committing resources. Even with a clear vision, med school leaders can find it difficult to sustain their focus on digital enablement. They must dedicate the time, money and manpower the process requires. Recruiting internal change agents who have the necessary time and influence to bring about change is important.
Empowering people. Digital transformations are more likely to succeed when a sense of 'ownership' is instilled across all stakeholder groups. Assigning clear roles and responsibilities to stakeholders, as well as allowing them a degree of self-direction through structured processes, is critical to creating this sense of 'ownership'. Incorporating administrators, faculty, and students in the transformation, and allowing their voices to be heard, creates a culture of inclusion required to implement lasting change.
Creating a safe space to adapt. Establishing psychological safety for those affected by change is a hallmark of successful change management. As a professional, making mistakes can be really difficult, but it is a part of the unlearning process and reassuring stakeholders that support is available as well as that they will continue to be needed is key to maintaining a positive spirit throughout the change process.
Seen via the lens of the ADKAR model popularised by the consultancy Prosci, some concrete tips for practical implementation support:
A – Awareness: Communicating the need for change is important in medical education it may be a rich mix of drivers which can include the modern student's expectations or behaviors (such as lecture non-attendance) as well as learning-science driven reasons which suggest more active learning and personalized spaced retrieval as beneficial practices to enhance learning outcomes and both are hard to achieve without an effective digital support platform
D – Desire to support the change: Each stakeholder has its own needs and desires, faculty, for example, are a key and sometimes conservative stakeholder, many of them wear multiple hats such as clinical practitioners, researchers, and administrators alongside their teaching roles. So increased time efficiency will be a good motivator for those with many demands and learning science arguments might work best with the passionate educators in the team. If you
K – Knowledge on how to change: make sure the process is explained in simple clear steps and give examples of what the future will look like to stakeholders can easily see their roles in the future and see whatever learning needs it implies as manageable and see resources or support available to help them learn what they need to learn
A – Ability to demonstrate skills and behaviors: for example, if roles change in terms of the mix of activities expected of an individual, they may already have had to use some of the same skills but in a different setting, e.g. professors who have also facilitated some small group learning sessions should have at least foundational facilitation skills which will prove beneficial in a flipped classroom
R – Reinforcement to make change stick: reinforcement may come by monitoring the use of new tools and adherence to new processes, checking in with key stakeholders at regular intervals (not too long, especially at the outset) to identify the need for extra motivation, training or support and highlighting early benefits and wins, e.g. if actual learning outcome improvements may take a bit of time to be measurable, feedback by both faculty and students can be a helpful source of data to reinforce adherence and optimize the actual use and processes of the new technologies introduced into the learning process
We welcome you sharing your experience and questions with us and feel free to reach out to us via our contact form here.