All-in-One Online Histology Course
Ace your histology exams with a customizable learning platform built by clinicians and medical educators.
Take the online histology class
taught by Geoffrey Meyer, PhD
This course will give you a thorough understanding of human tissue structure and function through expert-led video lectures, interactive quizzes, and supplemental study materials. Enhance your medical education and set yourself up for success as a future physician by mastering histology with this comprehensive online course.
Share this histology course:
Diversify and Optimize Your Learning Strategy
Close your knowledge gap and solidify your understanding of histology
with a wide array of learning tools
220+ Histology
Video Lessons
High-yield lectures with downloadable materials and multilingual subtitles
1200+ Histology Exam
Practice
Questions
Exam-simulating interface designed to help you become familiar with actual histology test situations
25+ Histology
Concept Pages
A comprehensive medical library to reinforce knowledge on challenging histology concepts
680+
Histology Quiz Questions
Adaptive learning algorithm using Spaced-Repetition quizzes for optimized long-term retention
Step-by-step study plans preparing you for your exams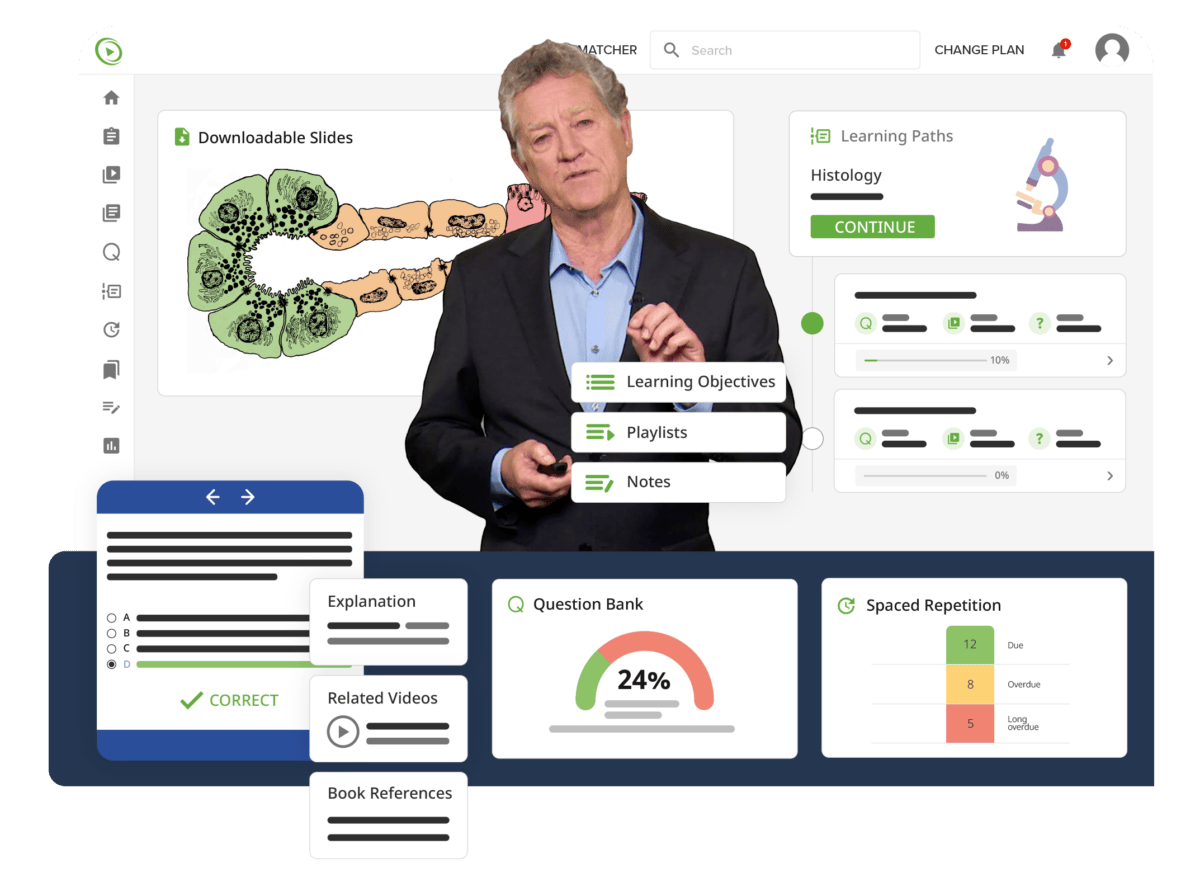 "This course really helped me understand the tricky areas in my book. I prefer watching videos to reading and I like how the lecturer provides context and explanations for the things he mentions – it's not something I get in school."
Lecturio's Histology Course covers all relevant topics
Learn Histology from the
Best Medical Educators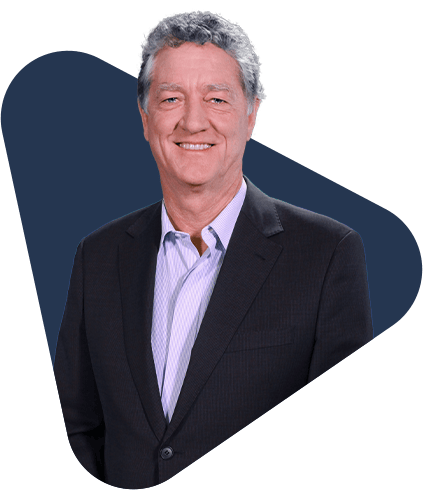 University of Western Australia
Prof. Geoffrey Meyer is a Professor and Senior Honorary Research Fellow in the School of Human Sciences at the University of Western Australia. He obtained his PhD from the University of Western Australia in 1981. Currently, he is the Coordinator for Histology in the Federative International Program for Anatomical Terminologies (FIPAT) of the International Federation of Associations of Anatomists (IFAA).
Join Lecturio
Medical Premium

Today at 50% Off
Lecturio Medical Premium –
All-In-One From Day One
Choose the plan that works for you
AUD,CAD,EUR,GBP,USD,INR,MXN,LUSD
AUD,CAD,EUR,GBP,USD,INR,MXN,LUSD
44.99,44.99,34.99,34.99,34.99,1999,499,24.99
1
AUD,CAD,EUR,GBP,USD,INR,MXN,LUSD
134.97,134.97,104.97,104.97,104.97,5997,1497,74.97
charged every 3 months
Full Video Library access
Full Qbank access
Full Concept Page Library access
Exam-focused Learning Paths
AUD,CAD,EUR,GBP,USD,INR,MXN,LUSD
AUD,CAD,EUR,GBP,USD,INR,MXN,LUSD
29.99,29.99,24.99,24.99,24.99,1299,349,17.99
1
AUD,CAD,EUR,GBP,USD,INR,MXN,LUSD
359.88,359.88,299.88,299.88,299.88,15588,4188,215.88
charged every 12 months
SAVE
AUD,CAD,EUR,GBP,USD,INR,MXN,LUSD
33,33,28,28,28,35,10,28
%
Full Video Library access
Full Qbank access
Full Concept Page Library access
Exam-focused Learning Paths
10-day money-back guarantee
AUD,CAD,EUR,GBP,USD,INR,MXN,LUSD
AUD,CAD,EUR,GBP,USD,INR,MXN,LUSD
24.99,24.99,19.99,19.99,19.99,999,259,13.99
1
AUD,CAD,EUR,GBP,USD,INR,MXN,LUSD
599.76,599.76,479.76,479.76,479.76,23976,6216,335.76
charged every 24 months
SAVE
AUD,CAD,EUR,GBP,USD,INR,MXN,LUSD
44,44,42,42,42,50,28,44
%
Full Video Library access
Full Qbank access
Full Concept Page Library access
Exam-focused Learning Paths
10-day money-back guarantee
1
AUD,CAD,EUR,GBP,USD,INR,MXN,LUSD
44.99,44.99,34.99,34.99,34.99,1666.33,499.00,24.99
AUD,CAD,EUR,GBP,USD,INR,MXN,LUSD
AUD,CAD,EUR,GBP,USD,INR,MXN,LUSD
22.49,22.49,17.49,17.49,17.49,833,249,12.49
1
AUD,CAD,EUR,GBP,USD,INR,MXN,LUSD
67.48,67.48,52.48,52.48,52.48,2499.50,748.50,37.48
charged every 3 months
Full Video Library access
Full Qbank access
Full Concept Page Library access
Exam-focused Learning Paths
1
AUD,CAD,EUR,GBP,USD,INR,MXN,LUSD
29.99,29.99,24.99,24.99,24.99,1299.00,349.00,17.99
AUD,CAD,EUR,GBP,USD,INR,MXN,LUSD
AUD,CAD,EUR,GBP,USD,INR,MXN,LUSD
14.99,14.99,12.49,12.49,12.49,649,174,8.99
1
AUD,CAD,EUR,GBP,USD,INR,MXN,LUSD
179.94,179.94,149.94,149.94,149.94,7794.00,2094.00,107.94
charged every 12 months
Full Video Library access
Full Qbank access
Full Concept Page Library access
Exam-focused Learning Paths
10-day money-back guarantee
1
AUD,CAD,EUR,GBP,USD,INR,MXN,LUSD
24.99,24.99,19.99,19.99,19.99,999.00,259.00,13.99
AUD,CAD,EUR,GBP,USD,INR,MXN,LUSD
AUD,CAD,EUR,GBP,USD,INR,MXN,LUSD
12.49,12.49,9.99,9.99,9.99,499,129,6.99
1
AUD,CAD,EUR,GBP,USD,INR,MXN,LUSD
299.88,299.88,239.88,239.88,239.88,11988.00,3108.00,167.88
charged every 24 months
Full Video Library access
Full Qbank access
Full Concept Page Library access
Exam-focused Learning Paths
10-day money-back guarantee
Continue Your Learning Journey
Explore tailor-made curricula for current and future clinicians