Help Lecturio Spread the Word
Lecturio's Ambassador program is managed by Genius Referrals. Information on the processing of your data can be found in the privacy policy from Genius Referrals.
How to Become an Ambassador
What our Ambassadors are saying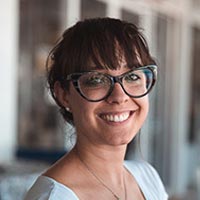 Columbia Vagelos College of Physicians and Surgeons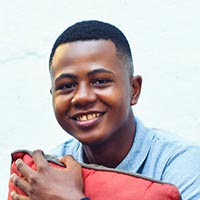 Boston University School of Medicine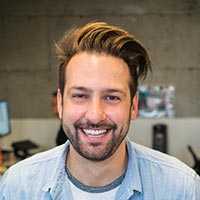 UCL Medical School of London
1. Applying to be a Lecturio Student Brand Ambassador
2. Spreading the word about Lecturio
Post on Social Media:You can easily share your link directly from the Ambassador Portal. Every time someone clicks on your shared link and subsequently joins Lecturio Premium, you receive a commission of $15.
Chat with your friends and colleagues: Mention your experience with Lecturio, email your classmates, and make your classmates jealous about that learning platform they're missing out on. But wait! Don't forget to share your unique link/code, which will allow them to get a discount and you to earn your reward.
Promote using offline materials: Hold a seminar with your colleagues. Use Lecturio videos for group study. Distribute flyers on campus. Post a flyer on the bulletin board at your local med student hang-out (ex. Coffee shop, library). In case you wish to host an event, please get in touch with ambassador@lecturio.com.
Post on your favorite forums:Forums and blogs like Reddit, Student Doctor Network (SDN), or your own University's blog should have plenty of followers looking for great prep resources. If you are passionate about blogging and posting on forums and the like and would like to focus more on these activities, get in touch with ambassador@lecturio.com. However, please take care not to share your unique code/link on these forums. This is for information sharing only, not being spammy with a code.
You will find the Lecturio marketing materials on the Lecturio Ambassador Portal.
Can I create promotional material myself to promote Lecturio?
Your friends and colleagues will receive a coupon code to get 25% off their Lecturio Premium Membership (valid on any plan). After clicking on your unique link, the offer is valid for 14 days. In addition, you can also share your unique discount code with them. They only have to enter it in the appropriate field in the payment process and will get their discount as well.
If one of your peers joins Lecturio Premium by using your unique link/code, the transaction is tracked by our system. You will get an email notifying you that you've successfully referred a friend.
It is not enough if your friends just sign up on Lecturio.com or download the Lecturio app. In order to get rewarded and receive your commission, they must join Lecturio Premium as paying members.
5. Leaving the Ambassador Program
Are you sure you want to leave and miss out on the chance to reward yourself with minimal effort? If so, you can deactivate your account in your account settings.
Help Lecturio spread the word and earn