If you are close to completing your nursing degree, you're probably taking a few practice questions daily. Plus, nursing lecturers now love to include "NCLEX-style questions" on every quiz. Therefore, the announcement of a new NCLEX format (large enough to deserve the name "Next Gen NCLEX") is sure to add anxiety and uncertainty to your study plan.
So what's this all about? Let's look at all the available information we have so far.
First Things First: What Is the NCLEX?
Also known as "boards" or "board exams," the NCLEX stands for the National Council Licensure Examination. This is an exam that all nursing students must partake in after nursing school to be licensed as a Licensed Practical Nurse (L.P.N.) or registered as a Registered Nurse (R.N.).
The exam's format, the topics covered, and the passing standards are determined by the National Council of State Boards of Nursing (NCSBN). Depending on the program you're pursuing, you will have to take one of two versions of the NCLEX: the NCLEX-PN or the NCLEX-RN.
What is the NCLEX for?
When you're approaching your senior year of nursing school, it's easy to think that the sole purpose of the NCLEX is to cause extra stress for nursing students.
In reality, the exam is meant to certify that a licensed or registered nurse has all the required competencies (that is, the knowledge and the clinical judgment skills) needed to carry out their job. By having everyone take the same exam, each State Nursing Board can be sure, without question, about its members' baseline knowledge.
By enrolling in an accredited nursing program, your Board of Nursing has already looked into your school's quality standards. They have checked your school's syllabus, verified their clinical hours, and looked at the instructors' qualifications.
However, it's possible to complete an accredited nursing program and still be left with some gaps. Once you are out of the classroom and in the hospital, these gaps can become costly mistakes. The NCLEX helps prevent this.
How does the exam currently work?
As of 2022, both versions of the NCLEX comprise anywhere between 75 and 145 questions selected from a pre-set question bank. These questions are either "single best answer" or "select all that apply" questions.
The order of the questions is not random. Instead, the exam uses a "computerized adaptive testing" formula that progressively selects more challenging questions.
All test takers begin with equally "easy" questions. Then, for each question you answer correctly, the "adaptive" formula will select a slightly harder one. To pass, you'll have to reach the hardest tier in 145 questions or fewer. You won't be able to flag questions, skip them, or change the answers to past ones.
These questions are designed to cover four areas that are essential for patient care:
Safe and effective care environment: This includes managing or triaging care, concepts about P.P.E., and infection control strategies.
Health promotion and maintenance: This tests your ability to educate patients on disease processes, act as a patient's advocate, or promote a healthy lifestyle.
Psychosocial integrity: In this section, questions will test how you protect a patient's mental health while delivering care. This includes acknowledging the patient as part of the team and acknowledging verbal cues.
Physiological integrity: This section will quiz you on managing a patient's physiological needs – such as medication and parenteral administration, risk management, and comfort or pain management.
2023 NCLEX Changes – What to Expect from This Major Overhaul
Over the past decades, the NCLEX has been under constant review to ensure it keeps up with the needs of the healthcare industry. Usually, the topics covered and the question bank are revised every three years – although the basic exam mechanisms have remained untouched since 1994.
From the moment it was announced, the Next Gen NCLEX (or NGN) promised to bring much more significant changes. We don't know yet what the minimum or the maximum number of questions will be, or whether they will change the time allotted. Many of these details are likely still being decided!
We know that the NGN will include five new different types of questions. In addition to the current multiple choice questions, you can now expect:
Fill-in-the-blank questions
Drag and drop questions
Drop-down answer choices
Enhanced Hot Spot or Highlighting exercises
Matrix/Grid questions (tables with short questions arranged in rows, you will have to check one or more answer options for each)
Finally, the look of the exam will also change. Rather than presenting a short scenario or summary for each question, the exam will present a series of "case studies," with multiple questions following each case study.
Each case study will be shown on a split-screen, which will show the patient's information on the left side of the screen and the questions on the right side. The case study will imitate real-life medical records, allowing you to browse separate sections (such as health history, lab results, or nursing notes) in separate tabs.
In this way, the relevant information you need for each question will be mixed with other irrelevant or circumstantial tidbits – just like in real life.
Why is the NCLEX changing?
Clearly, a lot of work is being put into redoing the NCLEX. So why is the NCSBN trying to go beyond their routine reviews?
The need for a new NCLEX was initially identified in 2017, following a massive nationwide R.N. Nursing Knowledge Survey. During this survey, it became evident that a nurse's scope of practice is now broader. Meanwhile, patients are now sicker on average, and caring for them involves more profound knowledge and complex decisions.
On the other hand, the basic NCLEX format relied mostly on objective knowledge-based questions. According to the NCSBN, it was essential to ensure that even recent graduates could use this knowledge to "think critically" when providing care.
The new exam structure and question formats are all meant to better "assess the clinical judgment" of all candidates.
R&D for the new exam format
Shortly after the Nursing Knowledge Survey was done, the NCSBN began offering a "Special Research Section" as part of their exams.
This is a short, 30-minute questionnaire offered to some candidates immediately after finishing the NCLEX. When you register for the NCLEX, you can check the box stating you are willing to participate in the study – and if you do and if you are selected, you will get a short 30-minute questionnaire immediately after you complete the exam. These additional questions are not graded, and the NCSBN assures everyone that they won't affect your chances of passing.
In this section, they have been testing the new question formats. This helps them ensure that the new layouts are understandable, appropriately coded, and representative of the latest standard of care.
FAQs on the New NCLEX Format
Still have questions? So do most of us! Here is a quick rundown of the most pressing queries we all have about the Next Gen NCLEX.
What is NCLEX Next Gen?
The Next Gen NCLEX, or NGN, is a complete overhaul of the NCLEX Examination – the boards' exam we all need to take before we become an L.P.N. or R.N.
Many details about this new exam have not been announced yet. However, we know that the new NCLEX format will include more question types and put a special emphasis on clinical judgment and decision-making.
When does the Next Gen NCLEX start?
The new exam will go likely go live in 2023. We don't know which month or if it will be rolled out in some states first.
How will the new NCLEX format grade you?
We don't know how scoring will work following the NCLEX changes for 2023.
We know that the test will continue using the computerized adaptive testing formula, so the total number of questions will vary from person to person. We also know that some new question types (such as matrix and highlighting questions) will allow partial scoring.
What will the Next Gen NCLEX passing grade be?
This has not been announced yet.
Will this apply to L.P.N. students too?
Yes, the NCLEX changes will affect both the R.N. and L.P.N. versions of the exams.
Is the new NCLEX harder?
When it comes to tests, "hard" is very subjective. Because of its emphasis on critical thinking, the NGN will require you to understand disease processes and think like an independent nurse. If you always struggled with memorizing "dry info" but are excellent in case studies, it may be a boon to you!
Still, the new NCLEX format will require you to start studying differently.
Ultimately, the process of becoming a nurse goes beyond exam day. If you stay on top of your studies throughout your career and jump into your clinicals ready to take the initiative, you will maximize your chances of success. If you feel graduation is looming near, then go above simple question banks, and make sure to review the rationale of your future decisions thoroughly. And take some time to review the step-by-step illustrated explanations by Prof. Rhonda Lawes in her Pathophysiology course – those lab values will come in handy!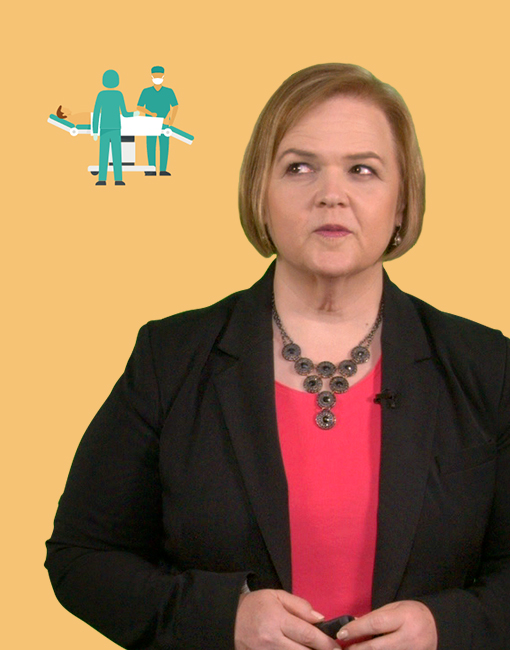 Course: Pathophysiology
Learn all you need to know to provide advanced patient care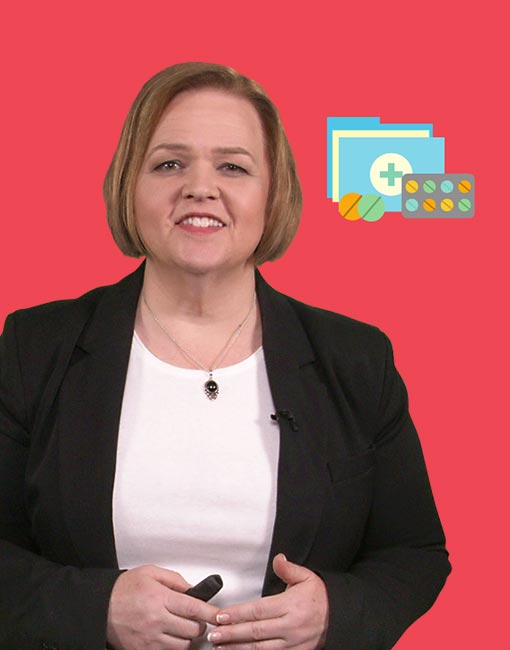 NCLEX Pharmacology Review
This review will prepare you to crush Pharm on the NCLEX!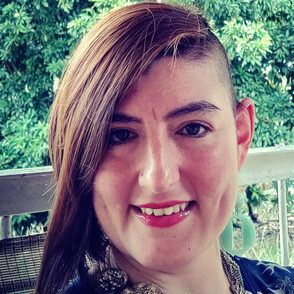 Ximena Lama-Rondon
Ximena is a copywriter and medical interpreter turned Nursing student. She feels very strongly about patient education and about opening healthcare access among women from immigrant and rural communities. During her downtime, she enjoys jogging, RPG gaming, and reading about classical history.