As a nursing student, you have put in countless hours of studying and hard work to get to this point. Now, it's time to take the next step in your career and register for the NCLEX. However, the registration process can be overwhelming, and you may not know where to begin. This article will guide you through the NCLEX registration process, including how much the exam costs, how to register, when to take the exam, and organizational tips to help you succeed.
Eligibility Criteria: Who Can Take the NCLEX?
To be eligible for the NCLEX, you must have graduated from an accredited nursing program. Additionally, you will need to provide the appropriate documentation, such as a transcript or nursing degree, to register for the exam.
How Much Does the NCLEX Cost?
The NCLEX exam fee varies depending on your location, but generally, it ranges from $200 to $400. The cost of the exam is paid directly to the National Council of State Boards of Nursing (NCSBN) during the registration process.
How to Register for the NCLEX
To register for the NCLEX, you must create an account with Pearson VUE, the testing provider for the NCLEX. After creating an account, you will be able to schedule your exam at a testing center near you. During the registration process, you will need to provide the required documentation, such as your nursing degree or transcript, as well as pay the exam fee.
When to Take the NCLEX
Deciding when to take the NCLEX can be a difficult decision. Factors to consider include your personal schedule, how much time you need to study, and the availability of testing centers in your area. It is recommended that you schedule the exam at a time when you feel fully prepared and have enough time to study.
When do most students take the NCLEX?
Most nursing students take the NCLEX exam after they have graduated from an accredited nursing program.
This allows them to focus on studying for the exam without the added pressure of coursework and clinicals. However, the exact timing of the exam can vary depending on individual circumstances. Some students may choose to take the exam immediately after graduation, while others may wait several months to ensure they are fully prepared.
Can you take the NCLEX before you graduate?
In most cases, you cannot take the NCLEX exam before you have graduated from an accredited nursing program.
The NCSBN requires that you provide proof of graduation or eligibility to graduate in order to register for the exam. However, some states may allow nursing students to take the NCLEX exam under certain circumstances, such as if they have completed all of the required coursework and clinical hours.
Avoid these common mistakes when scheduling the exam
One common mistake is waiting too long to schedule the exam. This can lead to a lack of available testing dates or testing centers.
Another mistake is scheduling the exam too soon, before you have had enough time to prepare adequately. To avoid these mistakes, plan ahead and give yourself enough time to study and schedule the exam in advance.
Try to follow a pre-planned study schedule to make sure you have a clear timeline set up before you start preparing. Lecturio's NCLEX Review Course walks you through an efficient study plan that takes away the guess work of when to study which contents, and includes tips and tricks as well.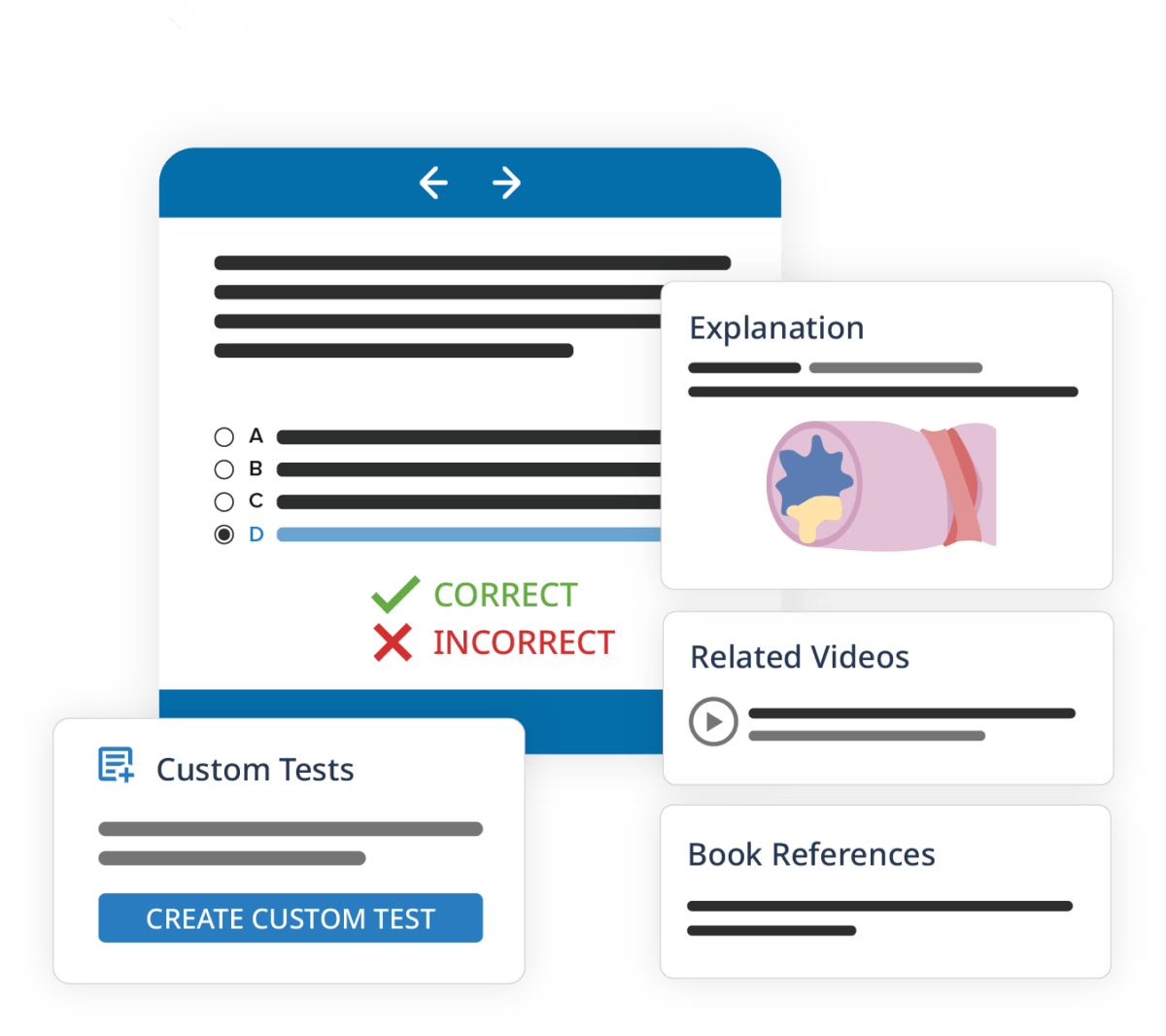 Get Ready for the NCLEX in Time
with Lecturio's Next Gen NCLEX Review Course
Can I Retake the NCLEX?
Yes, you can retake the NCLEX exam if you do not pass on your first attempt.
The NCSBN allows candidates to retake the exam up to eight times per year, with a 45-day waiting period between each attempt. It is important to review your performance on the exam and identify areas where you may need to improve before retaking the exam. This may include seeking additional study resources, working with a tutor or mentor, or seeking help from a nursing faculty member or advisor. With dedication and hard work, you can successfully retake the NCLEX and achieve your career goals.
Final Thoughts
In conclusion, registering for the NCLEX can be a daunting task, but with the right information and organizational tips, you can succeed. Remember to research the exam fee and eligibility criteria, create a study schedule, choose the right testing center, and give yourself enough time to prepare for the exam. By following these steps and avoiding common mistakes, you will be well on your way to passing the NCLEX and beginning your nursing career.
One final tip to keep in mind is to stay calm and focused on exam day. Take deep breaths, read the questions carefully, and trust in the knowledge and skills you have gained throughout your nursing education. With dedication and hard work, you can successfully register for the NCLEX and achieve your career goals. Good luck!