Hey there, future nurse! Studying for the NCLEX can feel like a daunting task, but don't worry – with the right strategy, you can do it.
The key to success is having a solid plan.
Here are some tips to help you get started:
Assess your strengths and weaknesses: Understand which areas you need to focus on to improve and set clear goals for yourself before diving into your preparation.
Create a study schedule: Dedicate specific blocks of time to studying each day. Dedicate time frames to different topics and try to stick to the plan!
Use a variety of study materials: Combine textbooks, videos, and online resources to keep things fresh and engaging.
Craft the Perfect NCLEX Study Schedule: Find the Right NCLEX Review Course
A well-structured study schedule is crucial for success. Here's how to create one that works for you:
Plan ahead: Start your study plan 1–3 months before the exam.
Allocate time: Dedicate a consistent amount of time to study each day, based on your availability and personal preferences.
Prioritize: Focus on your weakest areas first, gradually working on other topics as you progress.
Breaks and self-care: Schedule regular breaks and ensure you get enough sleep, exercise, and nutrition to stay healthy and focused.
Consistency: Do your best to stick to the schedule. Consistency is key! Life happens, but make sure you get back on track as quickly as possible if you do end up diverting from the plan.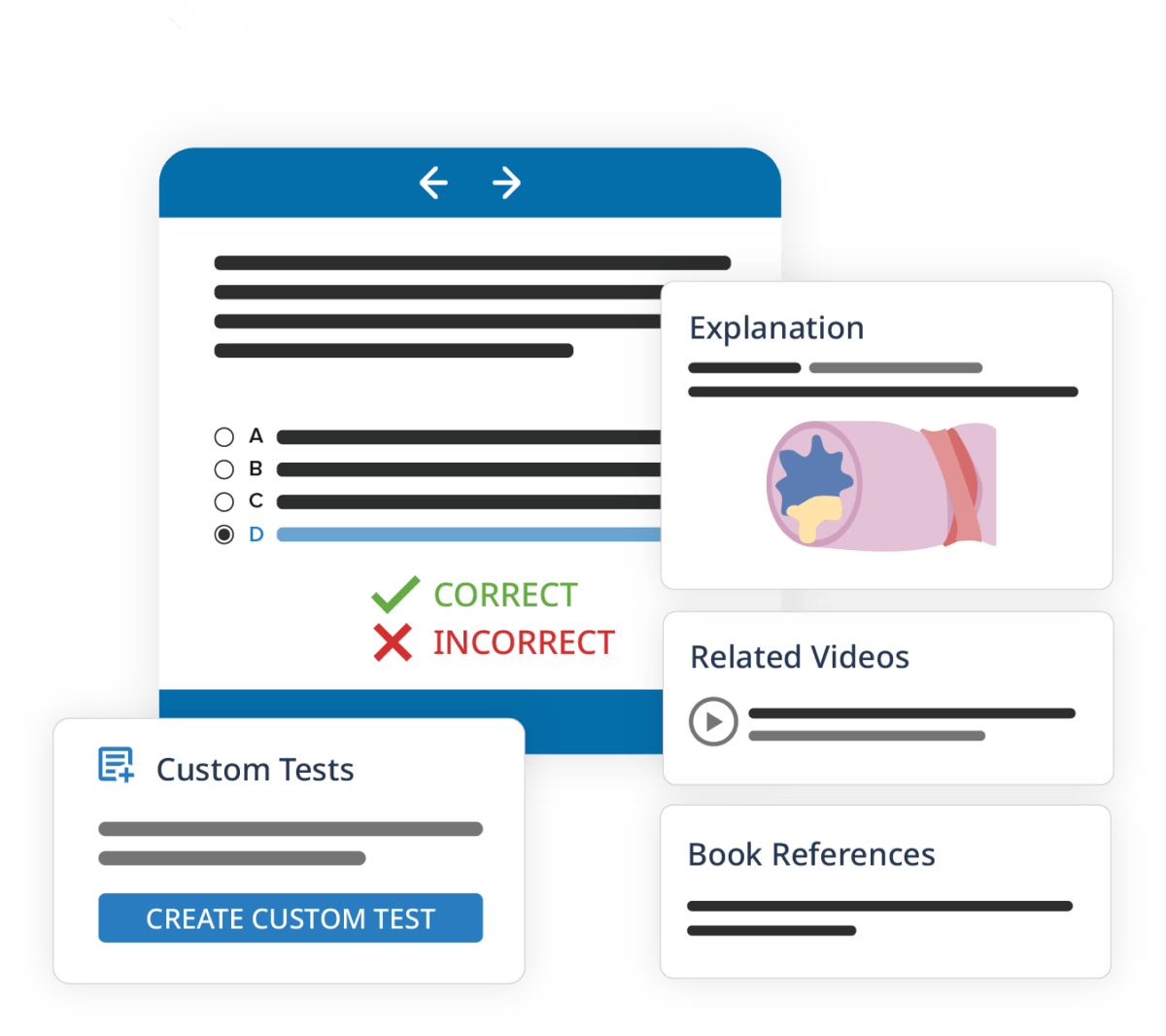 Elevate your Scores with Lecturio's Next Gen NCLEX Review Course
Follow a comprehensive study plan and tackle practice questions with Lecturio's guided approach
An NCLEX review course can help reinforce your knowledge and build your confidence. Here's what to consider when choosing one:
Expertise: Look for a course that is taught by experienced nursing educators.
Teaching style: Find a course that matches your preferred learning style, whether it's self-paced, live, or a combination of both.
Practice questions: Choose a course that offers plenty of practice questions to hone your test-taking skills.
Testimonials and success rates: Research user reviews and success rates to gauge the course's effectiveness.
What to Study for the NCLEX
The NCLEX covers a wide range of nursing topics, but it's equally important to familiarize yourself with the new exam format introduced in 2023. After you have familiarized yourself with the new NGN question types and have gained some experience tackling them (ideally with free practice questions), you can fully focus on mastering the nursing topics you will be tested on.
Note that the new NCLEX focuses more on critical thinking and decision-making skills: It will not be enough to learn nursing topics by heart. On top of having sound background knowledge, you will need to train your decision-making abilities and your judgment of clinical situations to be able to answer NCLEX questions successfully.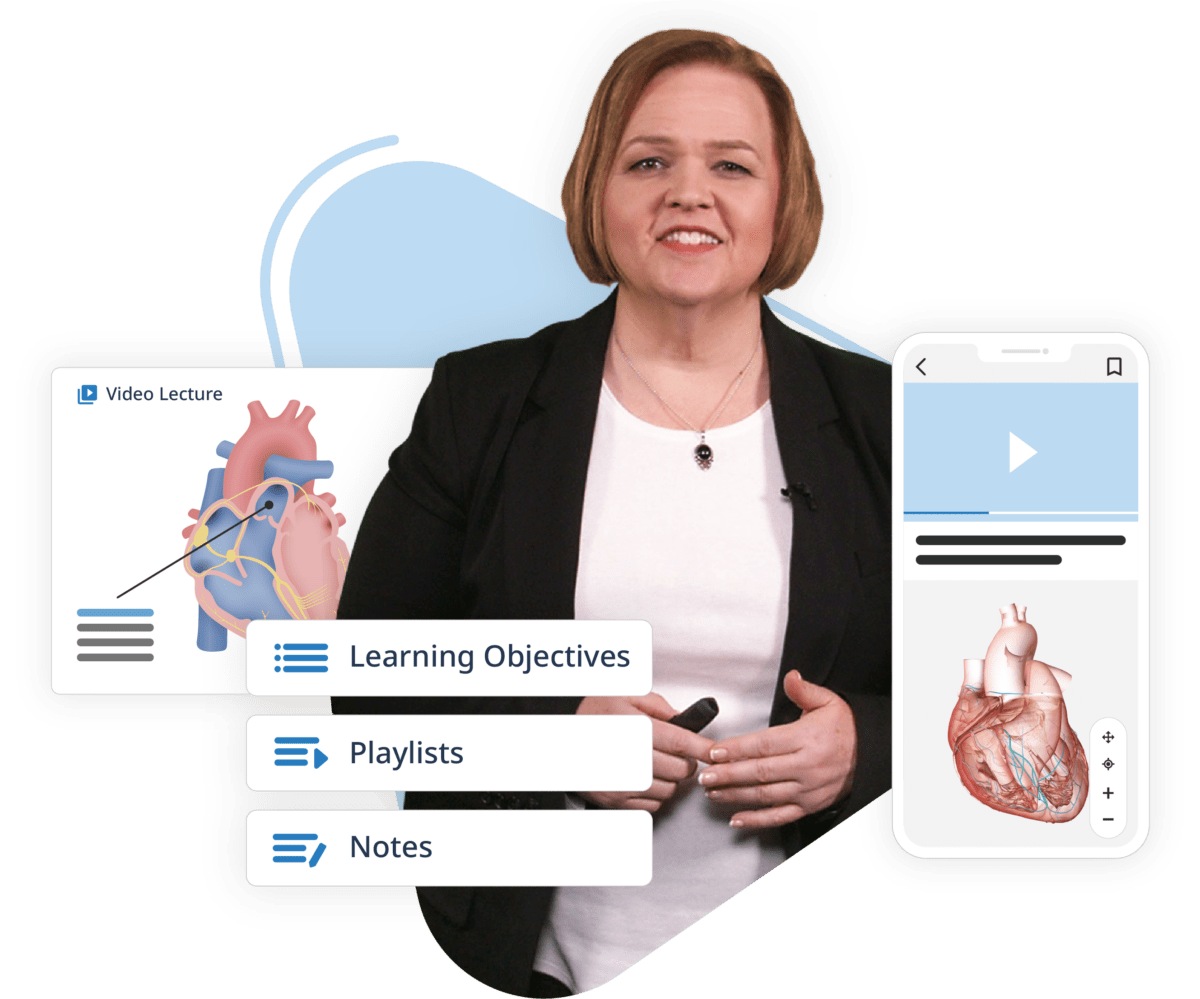 Master the new question formats with Prof. Rhonda Lawes
Prof. Lawes will teach you how to tackle the new item types confidently, step-by-step, in Lecturio's online NCLEX-question walkthrough course. Join her now!
The areas of nursing topics tested are:
Management of Care
Pharmacologic and Parenteral Therapies
Reduction of Risk Potential
Health Promotion and Maintenance
Physiological Adaptation
Safety and Infection Control
Basic Care and Comfort
Psychosocial Integrity
Maximize the Value of Practice Questions
Practice questions are an essential component of your NCLEX preparation. Here's how to make the most of them:
Practice regularly: Incorporate practice questions into your daily study routine to monitor your progress.
Review your answers: Analyze your answers to understand your mistakes and learn from them. Utilize practice questions with rationales from the very beginning.
Mix it up: Use a variety of practice question sources, such as online question banks and apps, to expose yourself to different question styles.
Time yourself: Practice under time constraints to simulate the actual exam experience.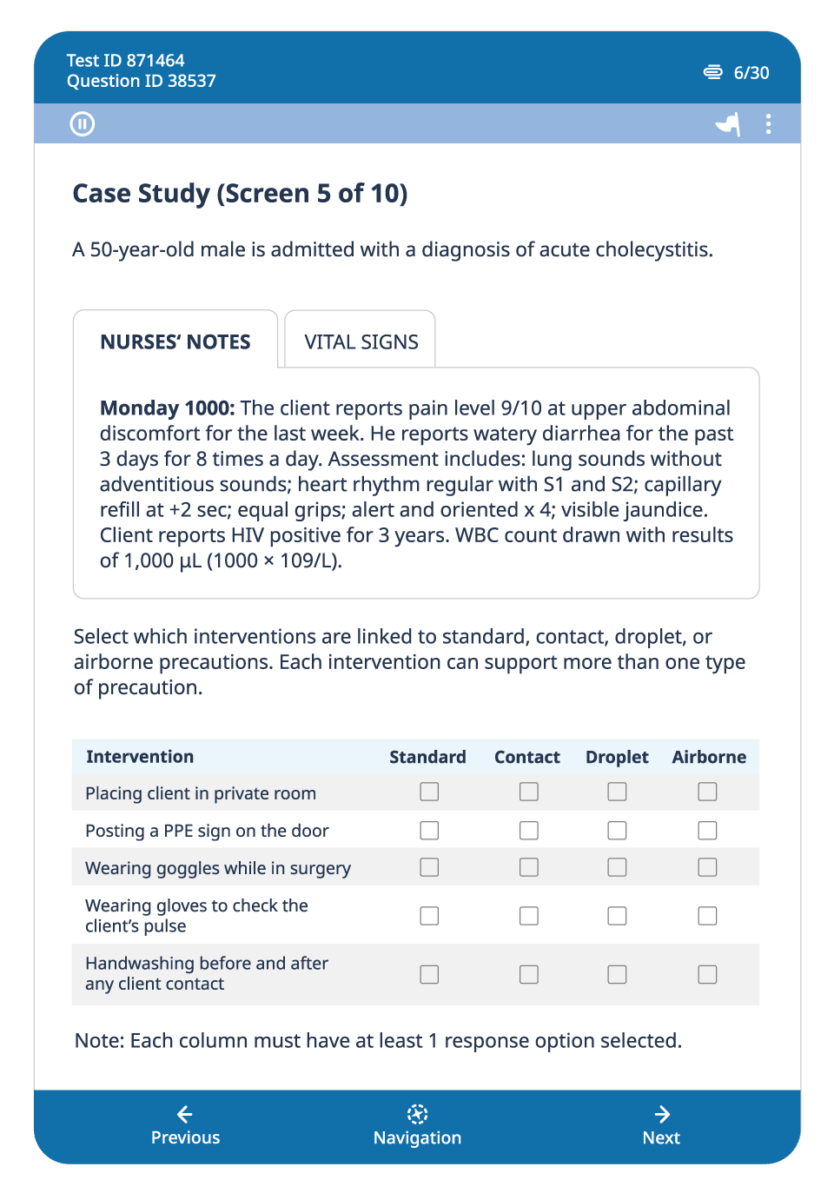 30 Free NCLEX-RN/NGN Practice Questions
Take 30 NCLEX practice questions for free and get to know the new question types. Analyze your performance and get ready to succeed!
How Long to Study for the NCLEX
The amount of time you should study for the NCLEX will depend on your individual needs and knowledge gaps.
Most students spend between 1 and 3 months to prepare for their NCLEX exam.
You can find dedicated study plans for 4, 6, 8 or 12 weeks, but ultimately it is your responsibility to gauge how much time you think you need – and how much time you have to spare. Adjust your study duration based on your progress and comfort level.
How to Pass the NCLEX: Final Tips
Review and revise: Regularly revisit your study materials and notes to reinforce your knowledge.
Focus on test-taking strategies: Learn techniques to manage your time, eliminate wrong answers, and stay calm during the exam.
Take care of yourself: Ensure you get enough sleep, eat well, and exercise to maintain your physical and mental well-being.
Do a final review: In the week leading up to the exam, focus on a comprehensive review of all your study materials.
Stay positive: Maintain a positive mindset and believe in your ability to pass the NCLEX.
Preparing for the NCLEX exam can feel overwhelming, but with a solid study plan, the right review course, and plenty of practice questions, you'll be well on your way to success. By focusing on what to study for the NCLEX, creating a tailored study schedule, and knowing how long to study for the exam, you'll be better equipped to pass with flying colors. Remember to stay positive and take care of yourself during the process. Good luck on your journey to becoming a licensed nurse!