Free Lecturio Premium access for IFMSA members
Due to the current pandemic, Lecturio is providing all IFMSA members with 14 days of free access to Lecturio Premium, including full access to all video lectures, quiz questions, and clinical cases.
If you already have a Lecturio account, please contact
support@lecturio.com and we will activate your free trial
within 2 working days.
Lecturio is your all-in-one resource to succeed in
medical school & on board exams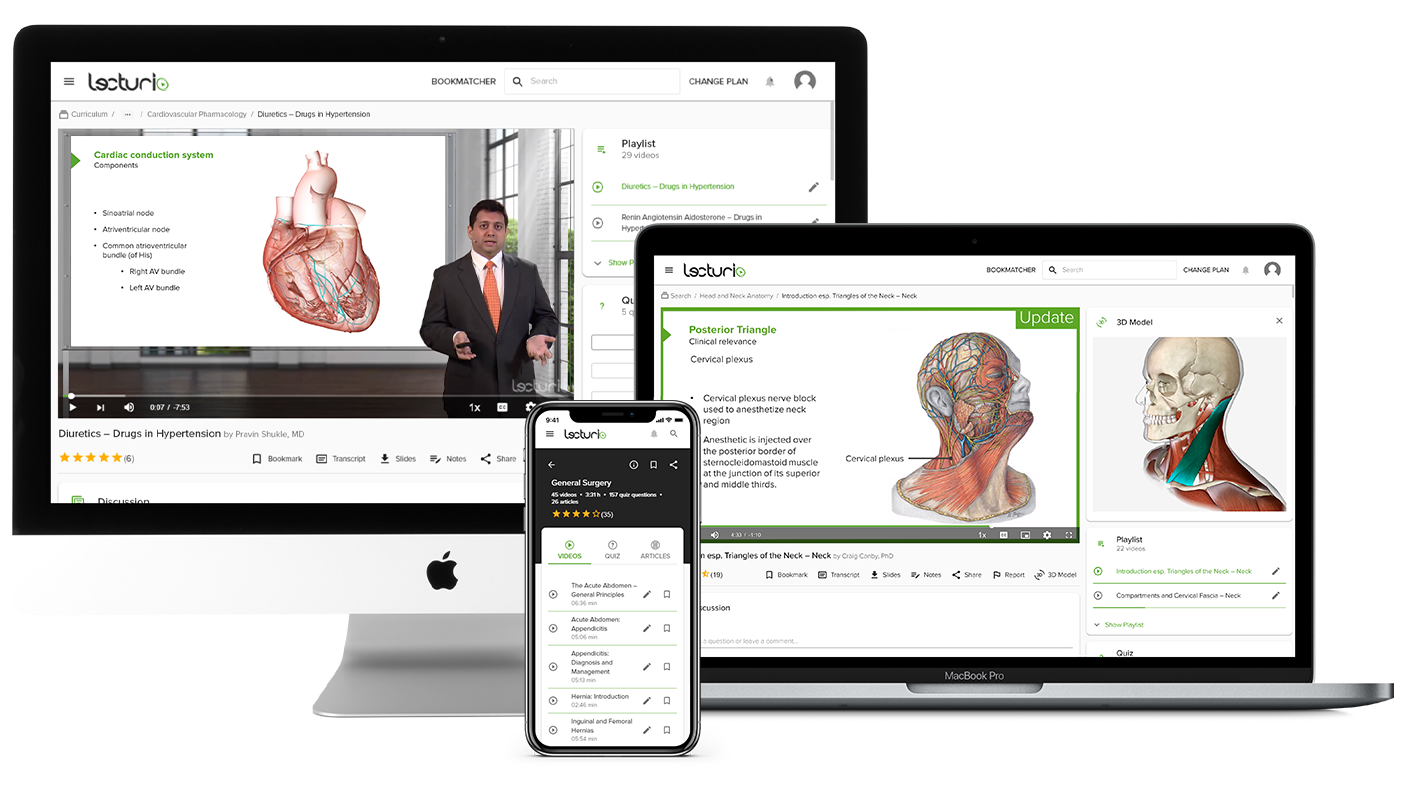 Comprehensive
Video Library
Learn concepts effectively with short, concise, and easy-to-follow video lectures taught by teaching experts. Benefit from integrated quiz questions, 3D anatomy models, multi-lingual captions, and downloadable slides.
Apply concepts by practicing clinical case questions and become familiar with actual test situations. Review the concepts with in-depth text explanations, linked video lectures, and First Aid® references.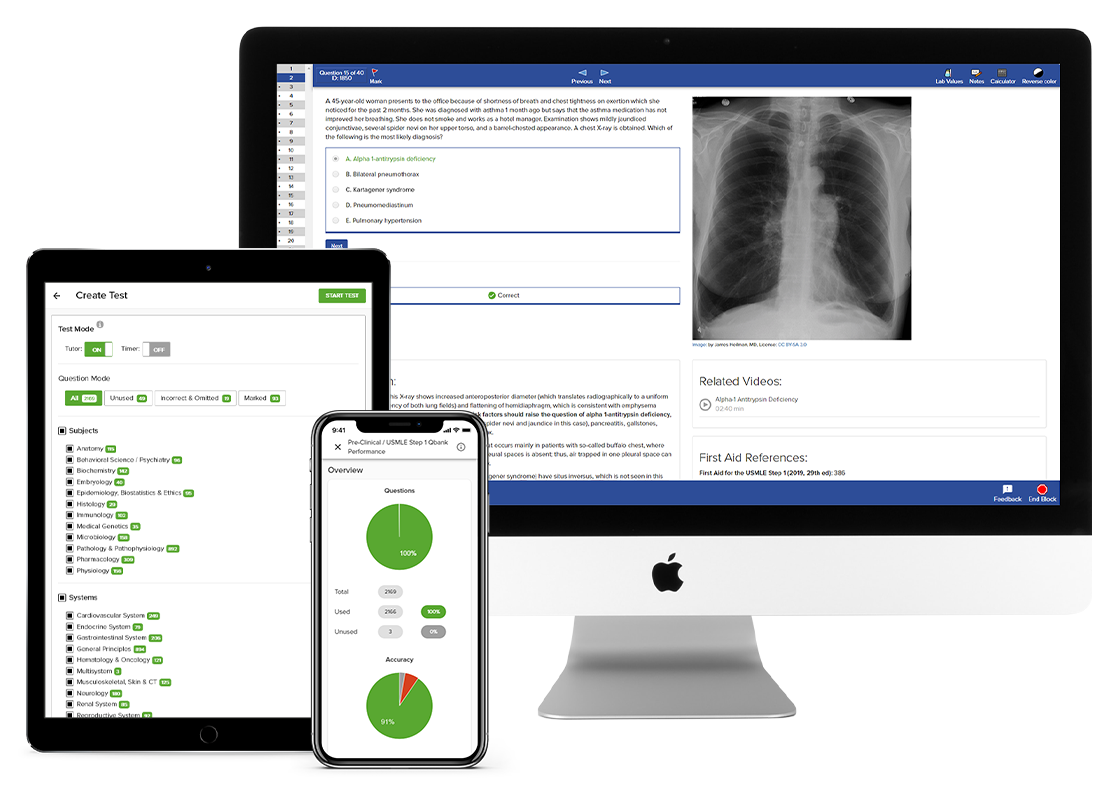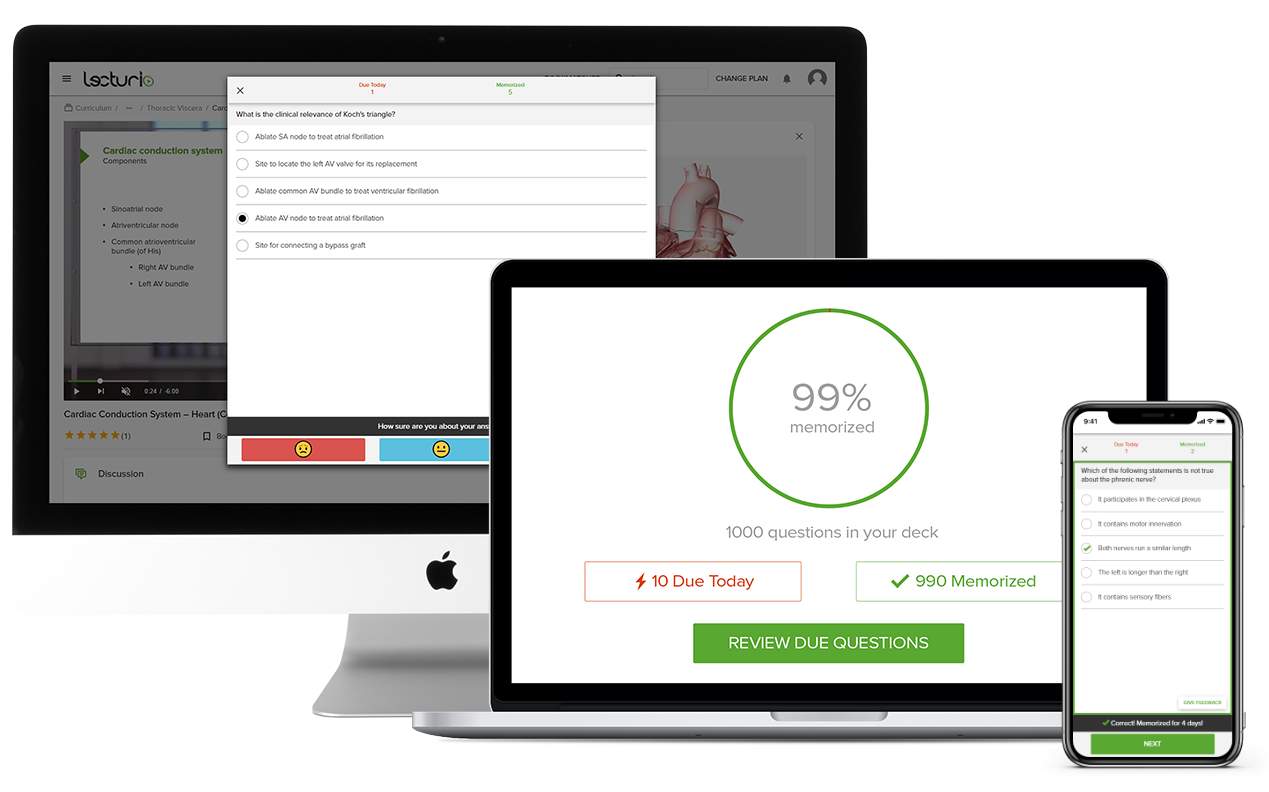 Retain key information better and improve your ability to recall key concepts with the aid of an adaptive algorithm, which tells you exactly what you need to repeat and when.
Award-winning educators ensure top teaching quality
Students' Lecturio Experience
"Absolutely a must-have adjunct to your medical education. Structured, focused, and geared to help you succeed."
"I learn the majority of my med school material from Lecturio! No need for big heavy books anymore."
"Thanks to Lecturio, my Step 1 to Step 2 score increased by 30 points, far higher than the average USMLE score."
Eligibility Information / FAQs
Learn. Apply. Retain.
Study medicine from anywhere.