Below, I'm listing some of the best nursing schools in Arizona and some tips on finding the fitting nursing school for you.
How I Picked
There are a number of factors that I looked at when compiling this list to determine the best nursing schools in Arizona. At the end of the day, the "right" nursing school will vary from person to person, so it is important to take certain factors into consideration to find the nursing school that works best for you.
Some factors that I considered when putting this list together (that you should consider as well) include:
NCLEX® pass rate
Cost
Location
Type of programs offered
NCLEX® pass rate
Although it is technically up to you to show up for your classes and make an effort to study to pass the NCLEX®, your school has a big influence on how prepared you are for test day. So, it is important to attend a school with a reasonable NCLEX® pass rate or to at least look into what the pass rate is for a given school before applying (that way, you know what you're getting yourself into).
I personally attended a school with a high NCLEX® pass rate and I'm glad I did. Almost everyone in my graduating class passed the NCLEX® on their first try, which is huge. I had a great experience throughout nursing school, being taught by many highly experienced and knowledgeable professors.
Cost
The cost is a major factor to consider when applying to nursing schools. Luckily, there are a lot of affordable options out there and even scholarships to ease the financial burden. Even affordable nursing programs have a lot of additional expenses. Some extra expenses you can expect while in nursing school include the cost of scrubs and clinical equipment, textbooks, paying for background checks for clinicals, and the cost to take the NCLEX® exam–that's just to name a few!
Location
Some students may be willing or able to move to a new location for nursing school while others will want to seek out local options. As I mentioned before, I wanted to stay close to home so I wasn't even looking at schools outside of my area. If you are willing to travel a bit for nursing school or move to a new town, this will increase your options, so it could be worth considering.
Type of programs offered
There are many different routes that can be taken to become a registered nurse. Traditional four-year nursing programs are a popular choice, but they are far from the only choice. There are associate nursing degrees, Registered Nurse (RN) to Bachelor of Science in Nursing (BSN) programs, and accelerated nursing programs for you to consider. Research the various program types to determine what would be the best fit for you.
The Schools
Disclaimer: the tuition rates listed below are based on estimates found on the school's official websites and will vary depending on the type of program you attend, the semester in which you start, and other factors.
1. Northern Arizona University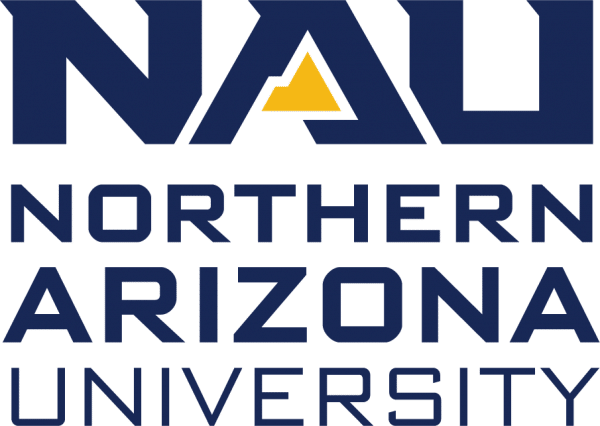 In-state tuition estimate: $11,024
Out-of-state tuition estimate: $27,536
NCLEX pass rate: Over 90%
Location: Flagstaff
Northern Arizona University (NAU) is one of Arizona's top nursing schools, offering a BSN program that is 9 semesters long, rather than 8. This sets them apart because the program is a bit longer than a standard one so it will actually take four and a half years to complete, rather than the typical four. The way I see it, if that extra semester is going to make you a better nurse and give you a better shot at passing the NCLEX®, it is absolutely worth it.
NAU offers a traditional BSN program, an RN to BSN program, and a variety of graduate programs, including Masters of Science in Nursing (MSN) and Doctor of Nursing Practice (DNP). Located in the charming town of Flagstaff, NAU boasts a desirable location as well.
2. Arizona State University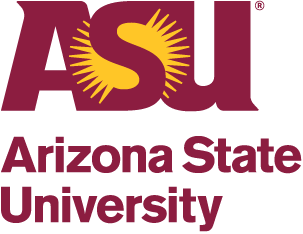 In-state tuition estimate: $11,618
Out-of-state tuition estimate: $30,592
NCLEX pass rate: 89%
Location: Phoenix
Arizona State University (ASU) offers a variety of options for completing a nursing degree, including online programs and in-person. They also have an online RN to BSN program for nurses who already hold an active license and want to go from associate's degree to bachelor's. ASU has a traditional BSN program that lasts four years, and they have an accelerated option as well.
The accelerated program is only 12 months long and is designed for students who have already completed the required prerequisites. This is a good option if you can handle a rigorous curriculum and can focus solely on your coursework for 12 months. The tuition for ASU is reasonable for in-state students but if you're not already an Arizona resident, it would be pretty expensive. Arizona State University has multiple campuses located throughout the city of Phoenix. Phoenix is considered one of the best large cities in the United States, given its mild winters and outdoor recreation.
3. University of Arizona

In-state tuition estimate: $12,736
Out-of-state tuition estimate: $37,258
NCLEX pass rate: 93%
Location: Tucson
The University of Arizona has a 93% NCLEX® pass rate and a variety of helpful student resources, such as child care subsidies and mental health support. They have two campuses, in Tucson and Gilbert. The nursing program uses simulation to help prepare students for real-world scenarios. The University of Arizona is commonly thought of as having one of the top nursing programs in the area.
Their high NCLEX® pass rates and affordable in-state tuition make them a great option for any nursing students who are local to Arizona. University of Arizona is located in Tucson, which is a nice city that offers plenty of work opportunities and things to do. The downside is that the desirable nature of the program makes it more competitive, so this may be a program that you have to apply to multiple times before getting accepted.
4. Grand Canyon University
Tuition estimate: $17,800
NCLEX pass rate: 98%
Location: Phoenix
Grand Canyon University is an ideal nursing school option for a number of reasons. First of all, they offer affordable tuition for in-state and out-of-state students. They don't have in-state and out of state tuition, rather they offer one rate for all students. They also boast a very high NCLEX® pass rate of 98%. Grand Canyon University has online and in-person options for degrees. This school will definitely be highly competitive for acceptance, but you shouldn't let that stop you!
5. University of Phoenix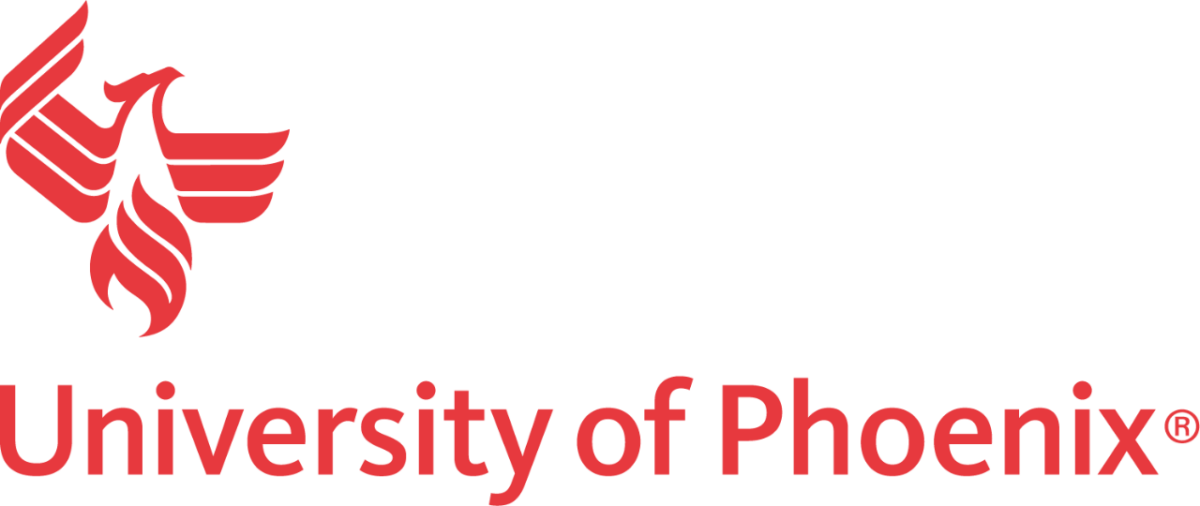 Tuition estimate: $9,552
NCLEX pass rate: 89.47%
Location: Phoenix
The University of Phoenix is fully online, so they don't offer a traditional BSN program. They offer RN to BSN programs for nurses who have an associates' degree and want to acquire their bachelors online. They offer affordable tuition for all students (Arizona residents and non-residents).
6. Brookline College Phoenix

Tuition estimate: $85,000
NCLEX pass rate: 73.4%
Location: Phoenix
Brookline College offers an accelerated BSN program that can be completed in just 36 months. This is an accessible option, since they accept applications year round. To offer some perspective, the nursing program I applied to only accepted applications for the summer and fall; so, if you didn't get accepted in the fall, you had to wait for almost an entire year to apply again, delaying your time to become a nurse. For me, it was worth it to wait, but if you want to get into nursing school quickly, a program like that offered by Brookline might be ideal. Their tuition rates are significantly higher than some of the other options though, so that is important to consider as well.
Why Is Nursing School So Competitive?
In my personal experience, I only applied to one nursing school program, but I had to apply multiple times before getting an acceptance letter. A lot of people want to be nurses, so nursing school is naturally competitive. Nursing is not an easy job and it takes a special kind of person; so the educational leaders who are in charge of sorting through applications have to weed out the people who don't have what it takes or who don't want to work hard for it.
If you don't get into your dream school on the first try, I'd encourage you to try again. It's worth it to be persistent if there's a school that you have your heart set on. I chose my specific program because they had high NCLEX® pass rates and reasonable tuition, and I didn't want to relocate (it was one of the best options in my area).
How Important Are the Stats?
Nursing school is what you make of it. You are the one showing up for class every day, you are the one studying and taking boards, but it is important that you're set up for success with a strong nursing program and competent professors on your side. You should look into certain statistics–such as NCLEX® pass rate, graduation rates, and transfer rates–before choosing a nursing school. However, just because a nursing program doesn't have the best statistics, you shouldn't write them off entirely. Weigh all the options before deciding on a school.
There are many different nursing schools to choose from in Arizona. It may feel overwhelming to choose from so many great options, but I'd say that having plenty of choices for nursing school is actually a good thing. Given that nursing school is so competitive, you'll want to have as many options as possible to choose from to increase your odds of acceptance.