One of the biggest decisions in going to medical school is choosing which one. There are a lot of factors that influence our decisions in picking schools. The Philippines has around 60+ medical schools to choose from, and each has their own advantages and disadvantages.
In the Philippines, we use English as our medium of instruction. However, you'll find that most patients speak both English and Filipino. While the bilingual culture can seem intimidating at first, especially when you're not from here, the language is fairly easy to learn.
When I was choosing a school, I weighed a lot of factors like location, tuition fee, licensure exam passing rates… even the lifestyles from different stories I hear from others all affected my decision in choosing a school! Here, we have a list of some of the best medical schools in the Philippines. There are some great schools that are not on this list, but I hope that this article gives you a better idea of what it's like to study medicine in the Philippines.
1. University of the Philippines – College of Medicine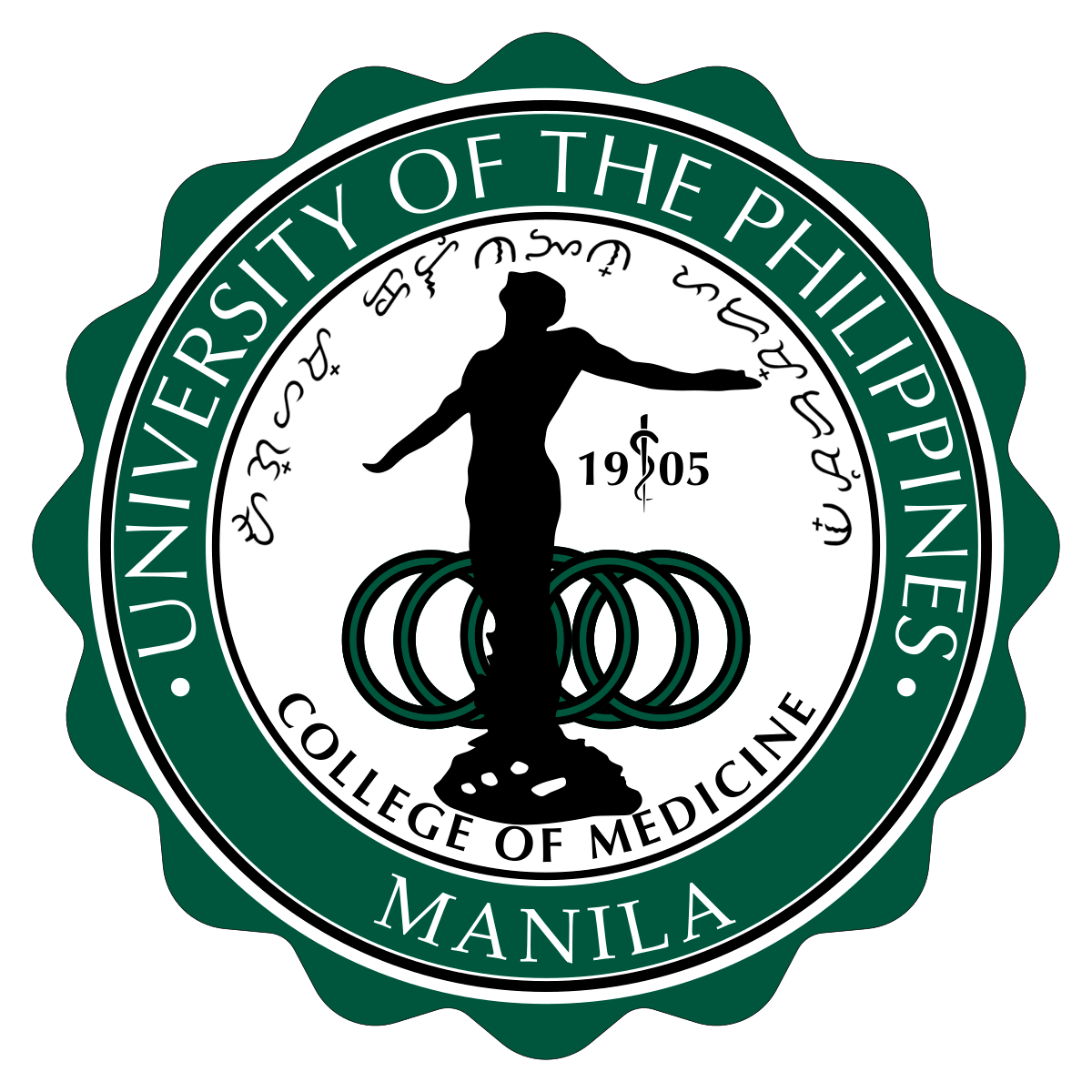 Location: Ermita, Manila
Tuition: free
PLE Passing Rate: 96.3%
The name of UP carries a lot of prestige in the Philippines. As such, they have high standards for their students while also offering special programs for future doctors. They're the first and only school in the country that offers an INTARMED program where high school graduates can take a 7-year medicine course off the bat. They also offer PhD (Molecular Medicine program) for those who wish to go into research and other kinds of related work.
Their classes use an organ system integrated curriculum. In other words, each system will be discussed in relation to its anatomy, physiology, pathology, and other subjects. Situated in the capital city of Manila, the Philippine General Hospital (PGH) has a mix of various patients of different backgrounds. This makes you more prepared in the future to recognize and manage the most common and some of the rarest illnesses in the country.
School homepage: https://cm.upm.edu.ph/
How to apply: https://cm.upm.edu.ph/p/admissions-primer/
2. University of Santo Tomas – Faculty of Medicine and Surgery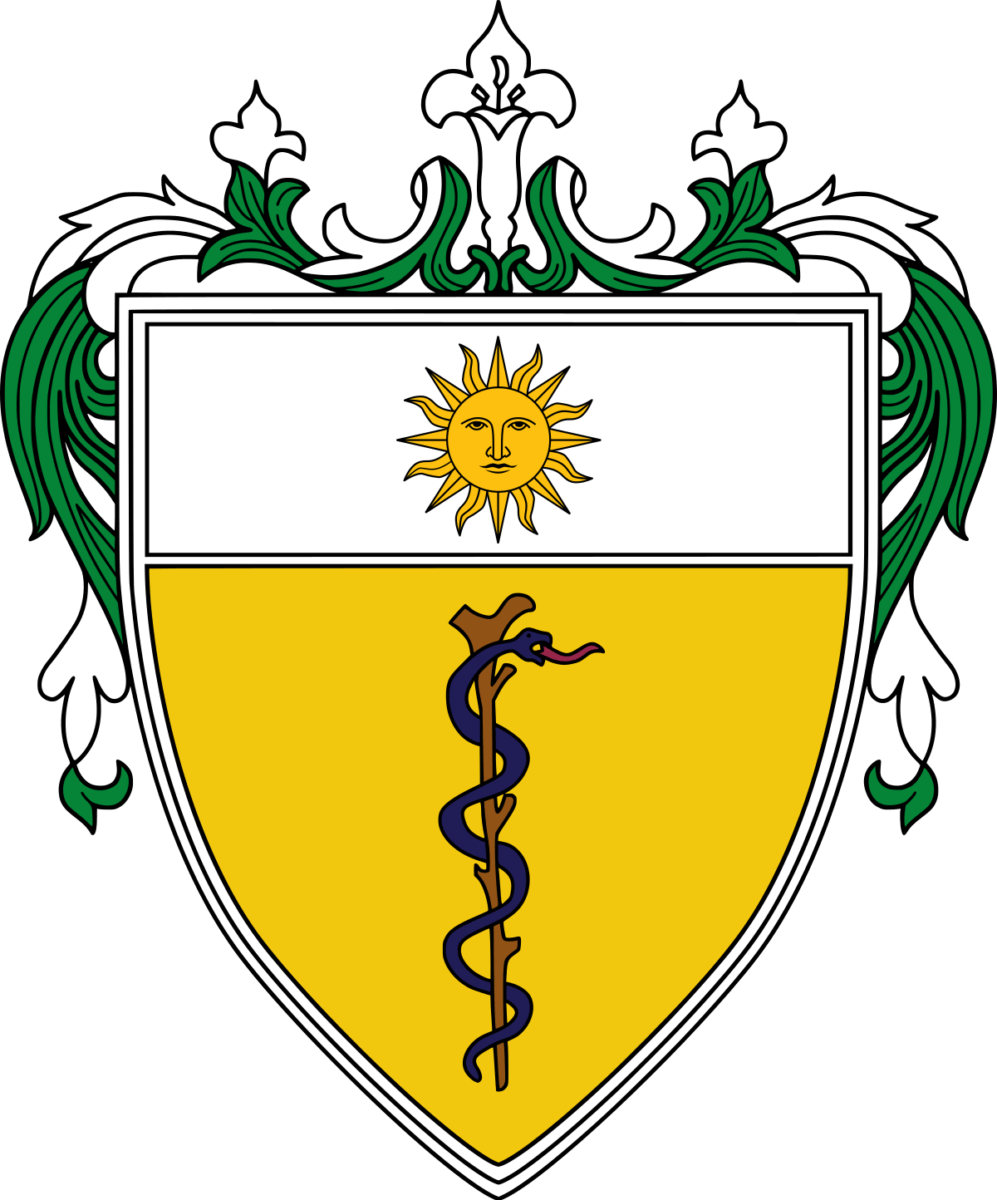 Location: España, Manila
Tuition: 145,000 PHP per semester
PLE Passing Rate: 94.38%
As the oldest university in Asia in existence, UST has produced some of the country's best doctors for over a century. As such, the college already has a well-established system for teaching and handling their students. For years, they've produced the largest number of students with one of the country's highest PLE passing rates. In terms of their curriculum, ever since 2003, they've adopted a mix of lecture-based and problem-based approaches to teaching. They're subject-based so you can expect quizzes to depend on the professors much of the time. The organ systems may also vary per subject. However, many professors try to align them to different subjects.
Located at the heart of Manila, the university is surrounded by affordable living areas and easy access to cheap yet delicious eateries and restaurants. You'll never find yourself running out of places to eat when you feel like going out with friends. The college also offers many opportunities to go on medical missions for students in impoverished areas to make medical help more accessible for these communities.
School homepage: https://www.ust.edu.ph/medicine/
How to apply: https://medadmission.ust.edu.ph/
3. University of the East Ramon Magsaysay Memorial Medical Center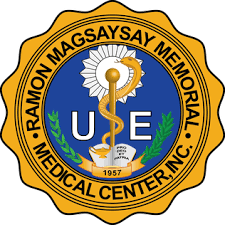 Location: Aurora Blvd., Manila
Tuition: 170,000 PHP per semester
PLE Passing Rate: 90.6%
UERMMMC seems like a mouthful, but it's one of the most sought after medical schools in the country. UE's principal method of teaching is through Problem-based learning with self-directed learning activities for their students. Apart from that, their university is well-known to give students a lot of hospital experience. Starting from second year, students already have preceptorships and bedside teaching activities. They also have access to online subscriptions for useful study materials, including Lecturio.
Situated in Aurora Blvd, there are many affordable living areas where students can easily head back and forth to school. Nearby malls and shopping areas make the location easy for students to find places to unwind after a hard day's work. The campus itself allows students to interact with their peers in various medical fields as they share the same study space.
School homepage: https://www.uerm.edu.ph
How to apple: https://uerm.edu.ph/admission
4. St. Luke's College of Medicine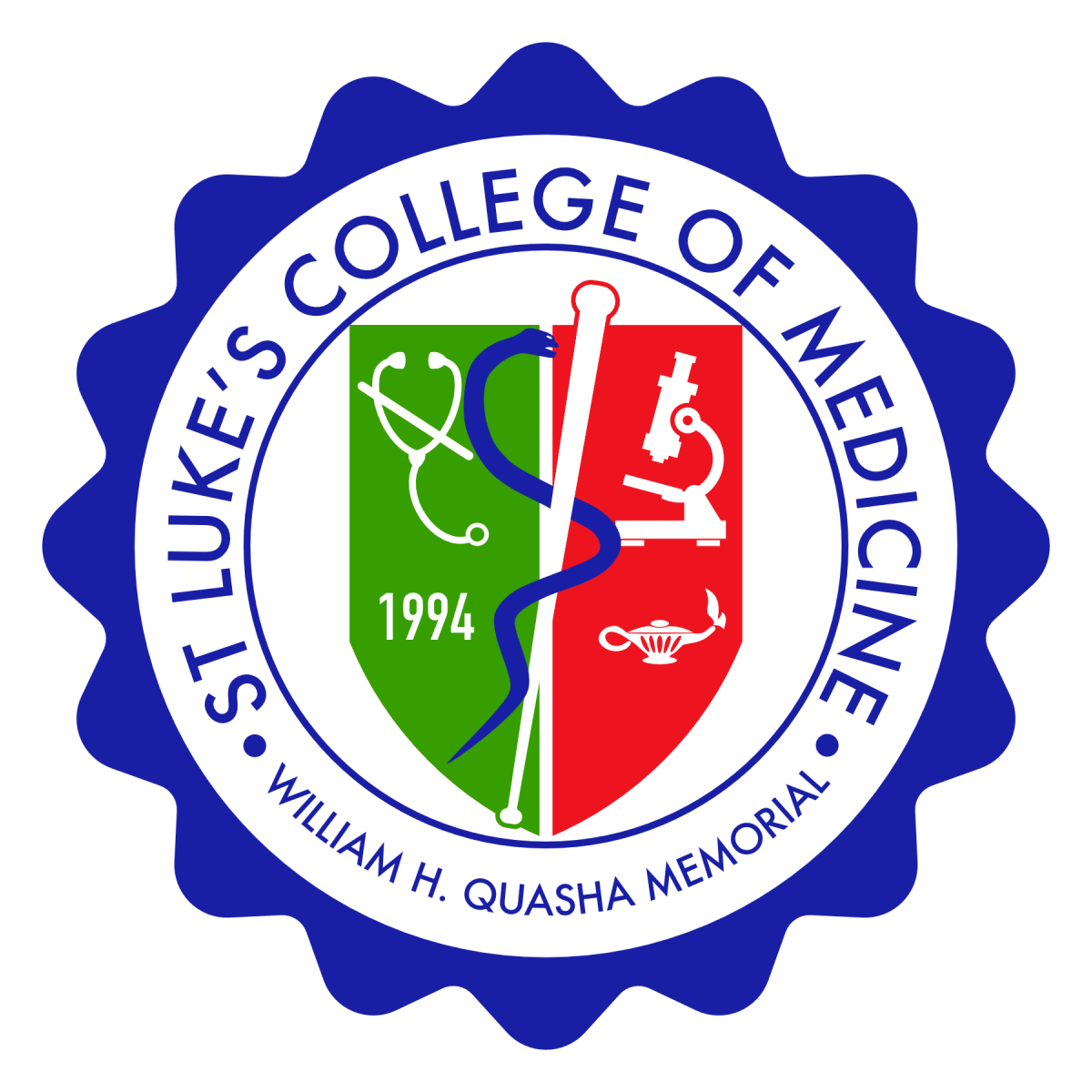 Location: E. Rodriguez Ave, Quezon City
Tuition: 150,000 PHP per semester
PLE Passing Rate: 97%
SLCM makes it on this list not only because of their high passing rate, but also because their training hospital is recognized as one of the best in the country. Taking in as many as 100+ students a year, SLCM is a prestigious medical college known for their specific focus in research. In terms of academics, exams usually depend on the subjects per "block." Each "block" is an organ system that subjects like histology, physiology, etc. align toward.
Similar to UPCM on this list, SLCM students take 5 years rather than the usual 4 years to graduate. This grants them the opportunity to rotate in their training hospital. The students are also given access to the libraries of partner universities, such as Harvard and Kobe University. Located in E. Rodriguez, the area is a mix of residential and commercial areas where students can find places to hang out or cafes to study in when they feel like it.
School homepage: https://slmc-cm.edu.ph/
How to apply: https://slmc-cm.edu.ph/admissions/doctor-of-medicine/
Studying medicine has never been easier.
Set yourself up for success with Lecturio.
5. Ateneo School of Medicine and Public Health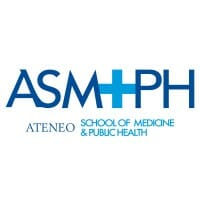 Location: Ortigas, Pasig
Tuition: 165,000 PHP per semester
PLE Passing Rate: 96%
ASMPH, although relatively new compared to other medical schools, has been performing at par with even the most experienced universities. Aside from their medical degree program, ASMPH also has their students take up a dual degree in Masters of Business Administration. For academics, the school follows a modular curriculum. This means that, similar to UPCM, they follow organ systems for a few weeks and move to the next.
The school also prides itself on their support organization, Pugad Aguila, which is basically the school's support group organization. Their main initiative is helping their students who are taking the boards by providing them as much support as possible. Located in Pasig, ASMPH is a drive away to the hustle and bustle of Pasig, Makati, and Taguig city. Students can destress in different cafes, restaurants, and parks after school hours.
School homepage: https://www.asmph.ateneo.edu/
How to apply: https://www.asmph.ateneo.edu/admissions
6. Cebu Institute of Medicine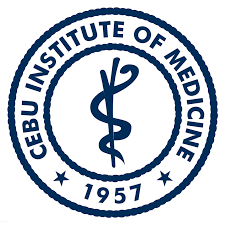 Location: F. Ramos, Cebu
Tuition: 70,000 PHP per semester
PLE Passing Rate: 98.86%
CIM is one of the schools with the consistently highest PLE passing rates. It's also the leading medical institution based outside of Metro Manila. This school is well-known for its self-directed learning. Rather than always being guided by a professor, you will spend a lot of time pacing yourself and studying on your own.
Being all the way in Cebu, you'll get to enjoy your time outside away from the bustling cities in the Metro. While Cebu does have urban parts, there are rural areas where the mountains and the beach are only short drives away if you want some rest from your academics.
School homepage: http://cim.edu.ph/
How to apply: http://cim.edu.ph/admission/
7. Pamantasan ng Lungsod ng Maynila – College of Medicine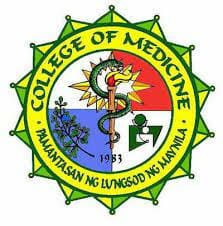 Location: Intramuros, Manila
Tuition: free
PLE Passing Rate: 98.06%
Located in the walled city Intramuros is the top-performing school of the latest PLE exam last October 2021. PLM-CM is a college that offers a medical degree and scholarships for their students so that a medical degree is accessible to those who normally can't afford the tuition. Academics are subject-based, so the subjects may not necessarily be in the same organ system as the other subjects. Much of the learning is up to the student as well. While lectures focus on the important points, many students will be able to study the details on their own.
Being very community-based, students will be exposed to the different social economic situations of various patients. So, you can expect a variety of cases that come in as well as have a deeper consideration of the situation of patients beyond medicine. Based in Intramuros, it can feel like being brought back in time because the walled area has preserved buildings and historical structures.
School homepage: https://plm.edu.ph/
How to apply: https://plm.edu.ph/academics/colleges/medicine
8. Far Eastern University – Nicanor Reyes Medical Foundation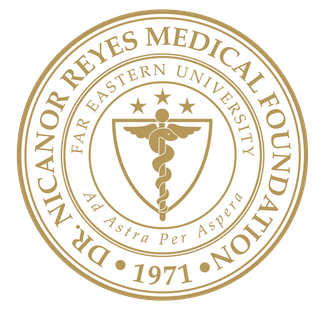 Location: Novaliches, Quezon City
Tuition: 161,000 PHP per semester
PLE Passing Rate: 85.42%
Located in Novaliches, FEU has been producing excellent doctors since 1952. In terms of academics, FEU uses a subject-based flow similar to other schools. Major exams are usually dependent on the topics covered. These subject exams can be as often as once a month. They usually try to provide their students a day to study on their own for them to direct their own learning at their pace.
You'll find the student life is important in the school, similar to others. They have a working "transing system" (transcripts from lectures with notes) made by their student council to help ease learning in the classroom and at home.
School homepage: https://www.feu-nrmf.ph/school
How to apply: https://www.feu-nrmf.ph/school/academics/doctor-medicine