What is a Concept Page?
Lecturio's concept pages are the ultimate all-in-one resource for medical students and professionals alike. Each concept page has everything you need to know about specific diseases and topics, from etiology, pathophysiology, and clinical presentation, to management of conditions and diseases. At the time of publication, this extensive concept library has more than 1,400 concepts and is continuing to grow.
When to Use Concept Pages
Concept pages aren't just for med students like me – they can be used by anyone in the medical field! From first year medical students to attending physicians in the hospital, the breadth of information available is multifaceted and useful. Brush up on the background of a condition for lectures, or review standard treatment and management for a case you have on rounds.
For students especially, concept pages can also be used as a resource for pre-reading or post-reading lectures, Board preparation, or even a last-minute glance-through before exams. In my current rotations, I need to be able to diagnose conditions, accurately decide on treatments for patients, and answer my attendings' "pimping" questions regarding the basic science aspects of diseases and conditions I see in the hospital. This is the connection between USMLE® Step 1 and Step 2 information… but in real life.
My first few days in the hospital, I felt very unsure of myself and worried that I had forgotten some of the basics of disease physiology and pathology – after all, it's a daunting experience to know the entire medicine of specific conditions. With the concept pages, I can just open the Lecturio app on my phone and review the associated concept for a quick refresher. Many of the questions I am asked by my attendings are covered on this page, and I look like an impressive student doctor to everyone in the room. It's an instant confidence boost!
How I Use the Heart Sounds Concept Page
Rather than just take my word for it, I'd like to show you how I use concept pages. I had been struggling with the different types of heart sounds since the beginning of medical school, and the time has finally come for me to go to a cardiology outpatient clinic. I needed to review the physiology and pathology of the heart related to different heart sounds, as well as the nuances of the sounds themselves. This was going to be the focus of most of my attending's questions during clinic, so I decided to prepare with the Heart Sounds concept page.
In the Lecturio search bar, I usually look for key phrases like "heart sounds" for any topic. From here, I can go to the concept page tab and pull up the specific page I need.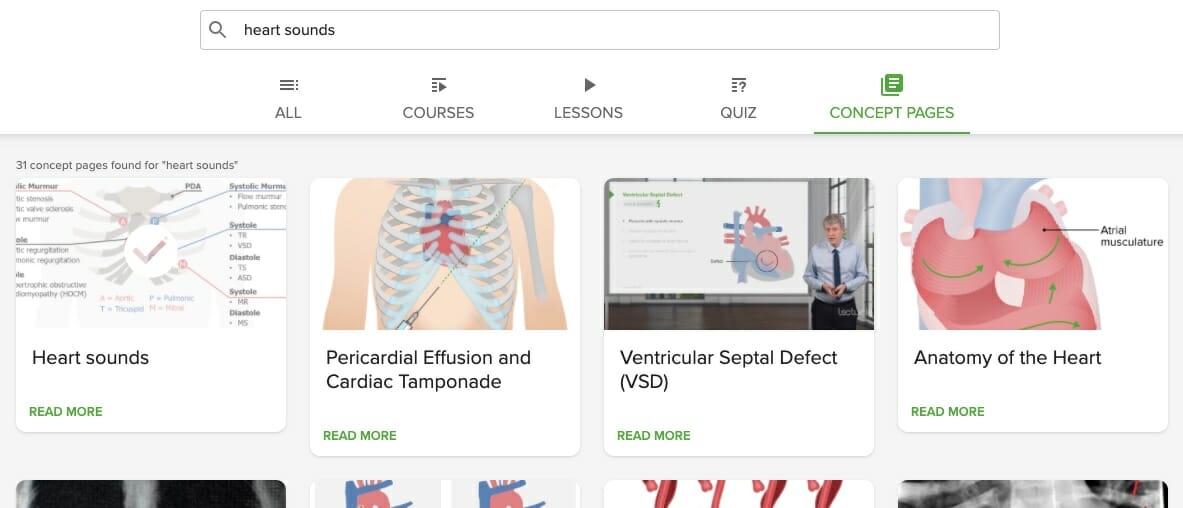 I usually start from big to small with regard to the information presented:
I skim the entire page and make notes in my notepad of any mnemonics, graphs, and images that I will need to reference in the clinic. Typically, I write this information down now so that when I read it later, I will already be actively recalling the information. It's also even easier to reference in the clinic when I have some key information jotted down.
Next, I skip the overview section. Why? Because I know I'm about to take a deep dive into the information. That doesn't mean I never look at the overview section – rather, I save this to review for the morning before exams or to use as a quick refresher on bus rides to the hospital.
I read the page in the order presented. Concept pages are organized incredibly well. The Heart Sounds page, like most, is organized by anatomy and physiology of the heart in relation to the sounds produced, and then pathological conditions that can vary the sounds. This gives me a clear understanding of the normal and abnormal presentations, allowing me to understand and later explain to my attendings and/or patients what is going on and why.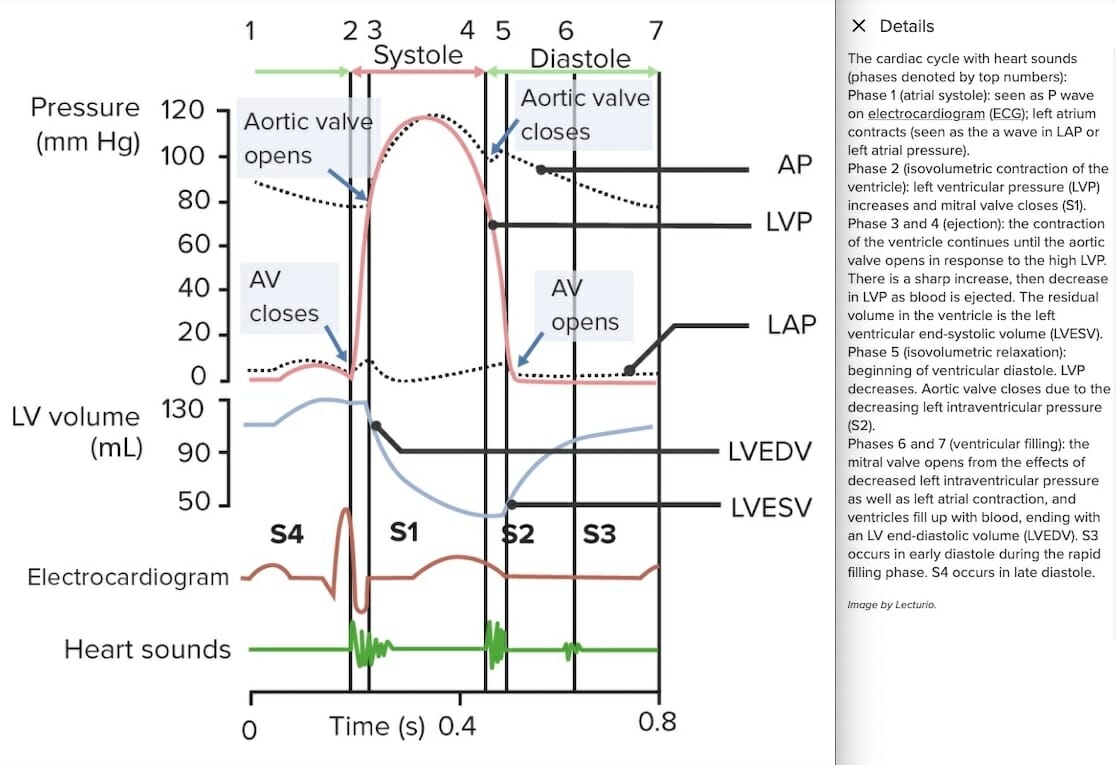 This study session is about heart sounds, so next I listen to and practice interpreting the sounds! The Heart Sounds concept page in particular has audio and visual depictions of each heart sound embedded into the text. I listen to the sounds 3-4x each, training my ear to the pathologies as much as possible. I also quick wrote a reminder to listen to them again before entering the clinic, for further practice. Being prepared before getting to the clinic is key to impressing your attendings. I also added the visual diagrams of the heart sounds to my notebook, so that I can also reference them later and will be ready to draw them later if asked.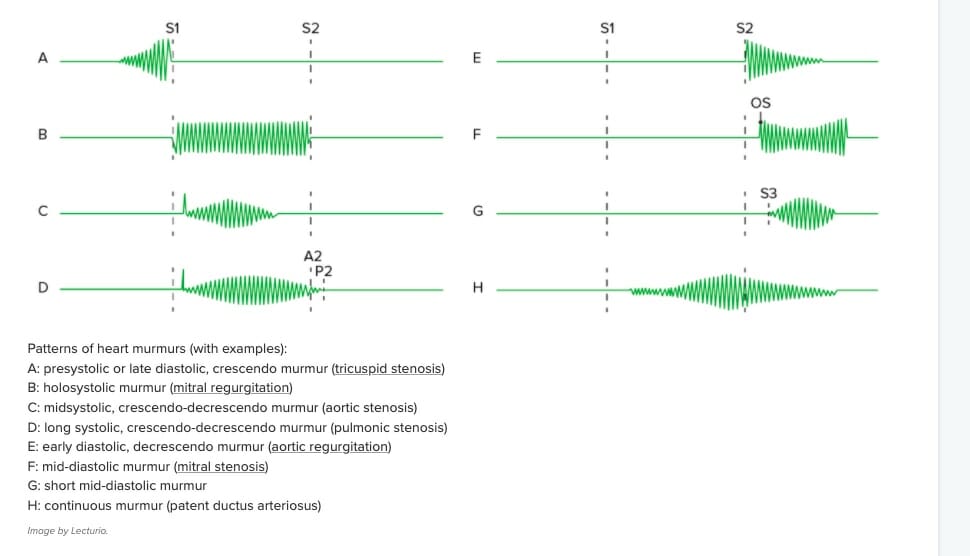 I personally like to make a running list of differential diagnoses for most of the concept pages I read. It helps to think about how this page is related to diseases and conditions I need to know as a medical student. Some concept pages even already have this at the bottom of the page! The Heart Sounds page used in this example has a list of diseases related to certain auscultation points on the chest wall and certain diseases related to different heart sounds. I make note of these things in my notebook to reinforce my memory and again to quickly reference while I am in the clinic.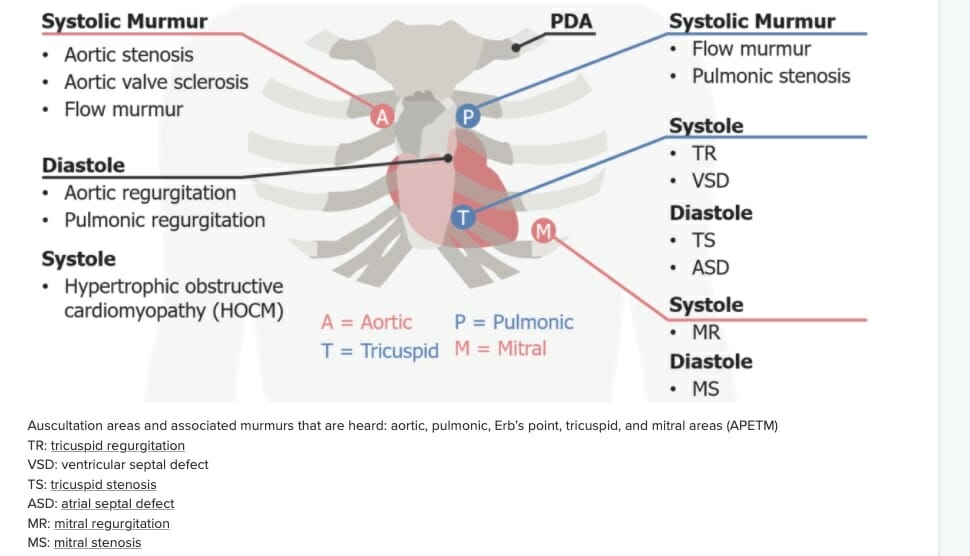 How Long Should I Spend With a Concept Page?
Ultimately, that depends on you (and of course on the page in question). For me, a thorough read of most concept pages takes between 30-60 minutes. Within this time, I gain a full-picture understanding of key medical knowledge and how to apply it effectively in practice. If I have doubts or need a different way of absorbing the information, I watch the linked Lecturio videos already embedded on the concept pages. The information you find here is available in many formats, so you can use the combination that works best for you.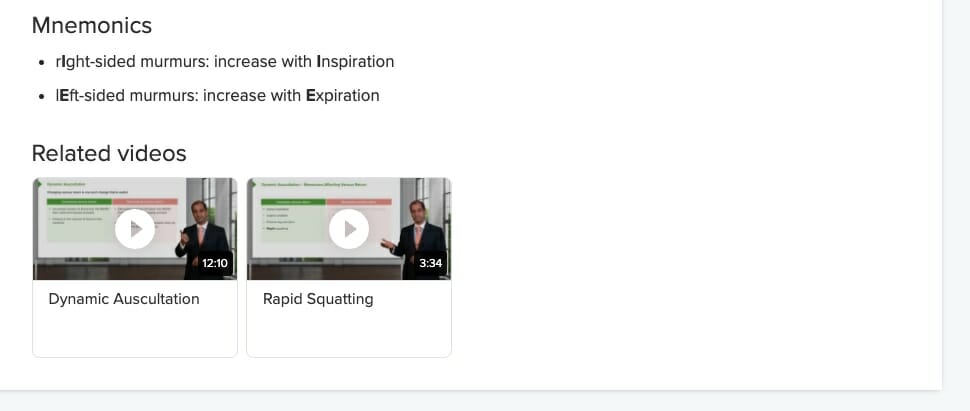 Final Thoughts
Practicing medicine and attaining medical mastery can be a stressful process. But having well-thought-out resources like the concept pages can really make the difference from having a less stressful learning experience to having a productive and informative one.