Nursing influencers can help you find a sense of connection, a chance to vent or guidance about your professional future. Here, we have compiled a list of 12 different voices that can all help you get acquainted with the daily realities of nursing – including the parts that your lecturers don't want to talk about.
How Did We Choose Them?
The title of "influencer" can be hard to define. We wanted to provide you with a wide array of personalities that can best portray the diversity within nursing.
That's why we haven't focused on "follower counts" alone. We have also sought personalities that specialize on different platforms (such as Instagram, YouTube, or TikTok) and who offer a distinct and unique angle.
Some of these nurses are trying to influence hospital policy, some are funny, and others are educators. Take your pick!
Nursing Influencers to Hit "Follow" On
1. Nurse Liz
Her specialty: Primary Care Nurse Practitioner
Her favorite platform: YouTube
What makes her worth following: Honest insight into the life and work of an NP.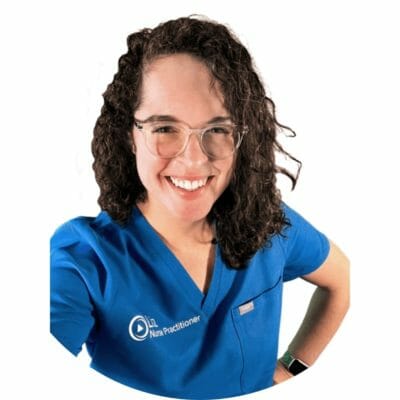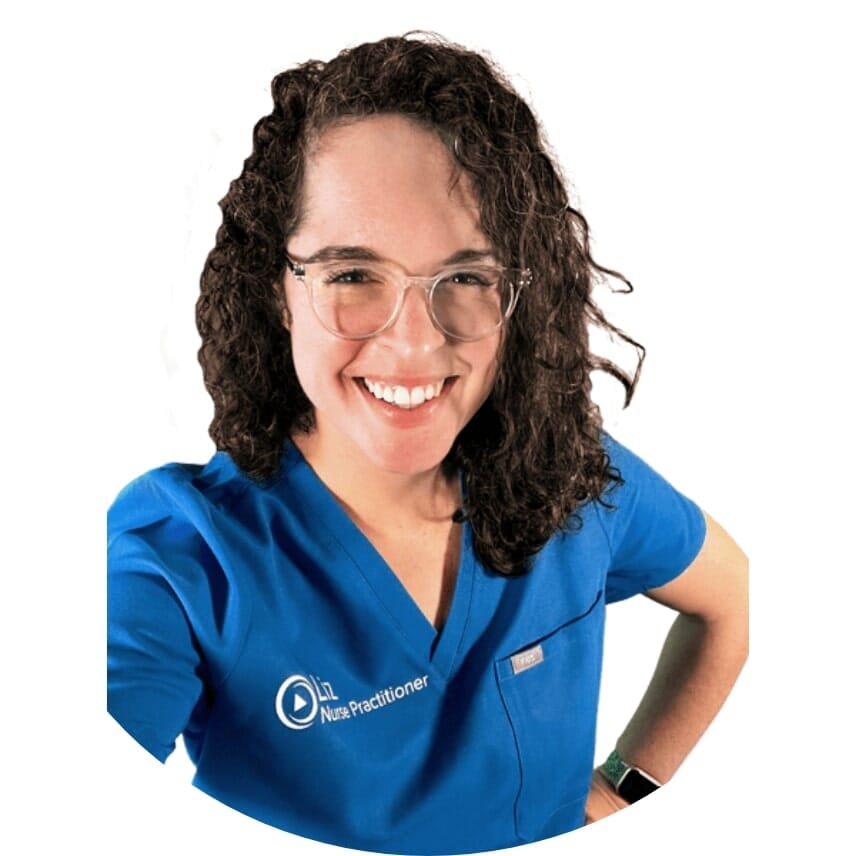 Nurse Liz is a Nurse Practitioner from Michigan. Before starting an NP program, she worked the floors at a medical-surgical unit, a GI unit, and a pediatric cardiology service. Now she works at a private family practice.
Nurse Liz first began vlogging because she wanted to answer the questions she had asked herself as she tried to find her perfect career path. That's why she launched a series of videos showing "a day in the life" of night-shift work, pediatrics, or the private practice world. No matter the topic, Nurse Liz always makes sure to describe everything as she sees it – without being blunt, but without sugarcoating the problematic parts. (And now, she even works with us at Lecturio!)
Find her at https://www.youtube.com/c/NurseLiz/
2. Nurse Blake
His specialty: Medical-Surgical nursing and advocacy
His favorite platform: Facebook and Instagram
What makes him worth following: Hilarious sketches that highlight hot-topic issues.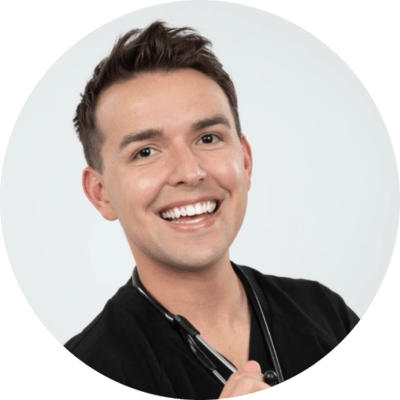 Nurse Blake began making waves as an activist when he was still a student at the University of Central Florida. There, he started the Banned4Life campaign, which sought to end the ban on LGBT men donating blood.
His first viral video began "as a private joke." Most of his videos are short and relatable parodies of hospital life. He has since used his following to promote the "Nurses Nurture their Young" campaign and bring awareness about safe staffing practices in hospitals.
Find him at https://www.facebook.com/nurseblake
3. Nurse Leah, the Off-the-Clock Nurse
Her specialty: Travel nursing, OR nursing
Her favorite platform: Instagram
What makes her worth following: Practical tips for anyone interested in travel nursing, sprinkled with some wanderlust.
Sometimes, we just need a reminder that becoming an RN doesn't erase all our other hobbies. For Leah Helmbrecht, it made sense to turn her off-the-clock fun into the focus of her online persona. Nurse Leah began her career as an Operating Room Nurse before joining a travel nursing agency. She is also a certified Sexual Assault Nurse Examiner.
She uses her work flexibility to travel across the United States, South America, and Europe. Her blog and IG offer a combination of inspirational content with advice on time management, the logistics behind travel nursing, and beautiful pics of her adventures.
Follow her at https://www.instagram.com/offtheclocknurse/
4. Brittany from Catch Britt if you Can
Her specialty: Pediatric ICU nursing
Her favorite platform: Instagram
What makes her worth following: An odd insight into international medical missions, combined with uplifting mental health content.
Brittany Greaves loves children, medicine, and fashion. Following years of carving experience at a Pediatric ICU in the South, she enlisted with the Mercy Ship, one of the largest non-governmental hospital ships in the world. While touring with the Mercy, she helped deliver post-op and acute care to children in some of the poorest parts of the world.
On her Instagram, expect to find lots of information about similar volunteering opportunities, as well as travel pics and "no-holds-barred" Q&A sessions.
Follow her at https://www.instagram.com/catchbrittifyoucan/
5. Crystal the IV Queen
Her specialty: Intravenous Insertions
Her favorite platform: Instagram
What makes her worth following: A LOT of step-by-step guides for IV insertions.
Crystal Uribe is a Family Nurse Practitioner with an Emergency Nursing background. As a result, she developed an impeccable bedside manner and nerves of steel. She uses this combination to help younger nurses face one of the most intimidating procedures: installing IV accesses on any and all limbs. In this way, she hopes to improve patient safety standards and help prevent embolisms, infections, and pain.
Crystal frequently posts infographics, tips, and checklists to ease complex insertions. She also organizes masterclasses and workshops around the country on the topic.
Check her at https://www.instagram.com/intravenousqueen/
6. Donna Cardillo, The Inspiration Nurse
Her specialty: Coaching and mental health
Her favorite platform: Facebook
What makes her worth following: Career development, motivational content, and self-care tips.
A pioneer in nursing motivation, Donna Cardillo worked as a psychiatric nurse before launching a sideshow as a motivational speaker and career coach. She has built a lively community around her Facebook page, where she frequently offers advice to nursing students and recent graduates. She also posts updates on many of the significant trends rocking nursing and hospital policy these days.
Check out her work at https://www.facebook.com/DonnaCardilloRN/
7. The Remote Nurse
Their specialty: Remote opportunities for nurses, Physician Assistants, and Nurse Practitioners
Their favorite platform: Instagram
What makes it worth following: Frequent remote job opportunities, resume tips, and interview pointers.
The nursing world has many options beyond the traditional bedside positions, but they rarely get mentioned in nursing school. These can be a life raft if you are looking for a time-out or need a more flexible position while pursuing a Master's or a new specialization.
Most of The Remote Nurse's Instagram posts are devoted to the latest job ads. However, you will also find pointers to continue the search on your own, orientation to the different types of positions available, and strategies to ensure your resume will stand out (for all the good reasons!).
Subscribe at https://www.instagram.com/theremotenurse/
8. Renee Thompson, the Workplace Bullying Specialist
Her specialty: Mentoring and workplace relationships
Her favorite platform: LinkedIn
What makes her worth following: Constant input about workplace bullying and burnout prevention.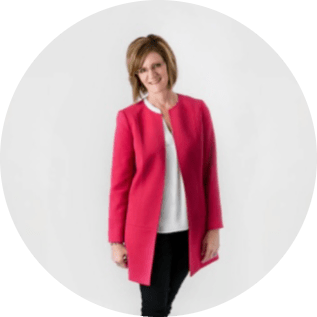 Renee Thompson is a Doctor of Nursing Practice and workplace consultant. She is also the founder of the Healthy Workforce Institute, an organization devoted to protecting nurses from workplace violence and bullying.
Despite her formal tone, her page and website are full of resources to help younger nurses protect themselves from bullying. She also offers workshops and newsletters to teach you how to foster kind break rooms or intervene when you see a colleague being harassed.
Learn more about her initiatives at https://healthyworkforceinstitute.com/
9. Lindsay Pemble, the Yoga Health Nurse
Her specialty: Cardiology Nursing and Mental Health
Her favorite platform: Facebook
What makes her worth following: Frequent "pill-sized" meditation sessions and yoga flows promoting emotional health.
If there's one thing that hospital administrators and floor nurses agree on, it's that nursing can be taxing on the mind at body alike. For Lindsay Pemble, the key to protecting ourselves is to build a balance between our inner worlds and the hectic environments around us.
On her Facebook page, you will find tips on squeezing in mindfulness exercises throughout the day and short articles on self-care. Every once in a while, she also posts short videos on stretching techniques or mini-workouts.
Find her at https://www.facebook.com/yogahealthnurse/
10. Emma & Dan from The Other Shift
Their specialty: Living life around a rotating schedule
Their favourite platform: YouTube
What makes them worth following: Information on how night shifts can affect our health and tips to make the best of it.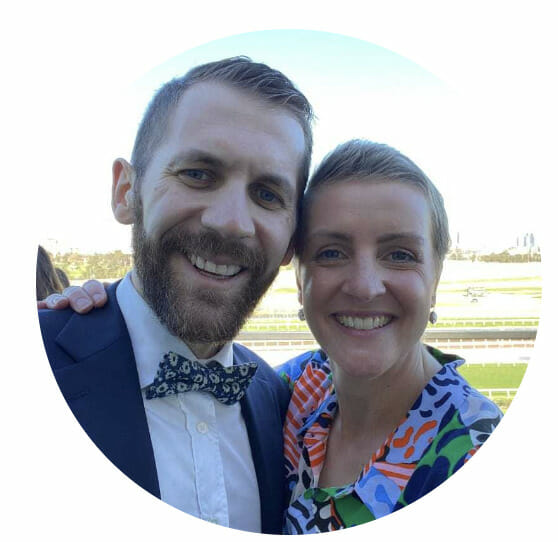 Night shift bonuses are often tempting for any new graduate, but they can also wreak havoc on your sleep quality and energy levels. Yet, someone has to watch the wards at night. For Australian Emma Smith and her husband Daniel, night shift work also offers unexpected perks beyond the money.
Their videos show how they make the most of their odd schedules. This includes honest narrations of good and bad shifts, tips for sleep hygiene, and even their experiments with scheduling. You will find out whether you should go to the gym right after an overnight shift or if blue-light-blockers really make a difference.
Watch their content here https://www.youtube.com/channel/UCbNAMvrmiPKfEFfetfnbvXw
11. Nurse Zara Zaman
Her specialty: Acute and Intensive Care Nursing
Her favourite platform: TikTok
What makes her worth following: A chance to see how nurses fare on the other side of the ocean.
Nurse Zara Zaman is an ICU nurse at Newham Hospital in East London. Although she graduated less than five years ago, she has already risen to junior sister (or assistant manager) at one of her hospital's acute care units. She was even featured on a BBC piece following ICU nurses during the pandemic!
Nurse Zara's TikTok started as a way for her to de-stress during these difficult times. However, healthcare workers from all continents found her sketches and questions relatable. Follow her to find out if UK hospitals are populated by the same type of managers or patients as those in the US.
Find here at https://www.instagram.com/nursezara_uk/?hl=en
12. Special Mention: Nurse Ebi Porbeni from NurseLifeRN
His specialty: Intensive Care Nursing
His favorite platform: Instagram
What makes him worth following: A pioneer among Nurse Instagrammers, he was among the first to call for a "change in nurse culture."
Also known as Ebi Eats, Ebi Porbeni was the first nurse to make it big on Instagram. He offered quick, uplifting, and relatable jokes about hospital life. He was among the first to take advantage of social media's casual vibe to discuss in-hospital violence, the nursing shortage, or the pandemic's up-and-downs. He also started the NurseSpeak podcast, where he shared anything from political commentary to nutrition advice and hospital ghost stories.
Unfortunately, Ebi Porbeni was diagnosed with Leukemia in 2020, and he passed away on July 20, 2021. His Instagram page is now maintained by his sister, who has also released new podcast episodes on dealing with grief and mental burnout. Check out his archive here https://www.instagram.com/nurselifern/?hl=en