Develop Master
Adaptive Learners in the Competency Curriculum Environment
2023 is bringing an exciting learning opportunity for faculty to optimize their understanding of team-based learning (TBL). This online seminar will provide a brief history of TBL, its definition, and a comprehensive overview of its functional components.  This seminar will also highlight how TBL serves to complement today's competency-based learning environment. Our guest speaker Dr. Charles Gullo, Assistant Dean of Faculty Development at the Burnett School of Medicine, will provide a few examples of some modifications to the existing TBL structure along with a quick review of the outcomes associated with the adoption of TBL.
We hope this session will empower faculty to make the most of team-based learning in their daily educational practices. 
The one-hour seminar session will be followed by separate focused 30-minute demo sessions for those attendees who would like to see how the Lecturio platform can be used to facilitate the implementation of the described teaching and learning strategies. If you are interested in attending this optional additional session, please indicate this on the registration form.
Team-Based Learning (TBL): Develop Master Adaptive Learners in the Competency Curriculum Environment
Wednesday, February 15, 2023
9:00 PST | 12:00 EST | 18:00 CET
Duration: 1h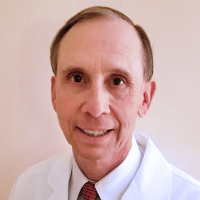 Peter Horneffer, MD
Dr. Horneffer attended Johns Hopkins for medical school and residency and practiced medicine as a cardiac surgeon in Maryland, USA. In mid-career, he was asked to help bring medical education to the underserved in the Pacific area. He accepted the position as Dean of a medical school, based in Independent Samoa, which he led to become the first accredited school in the world to use an entirely online didactic curriculum to educate medical students simultaneously on multiple continents. Today he is helping evolve medical education by serving as Executive Dean for a small, private, government-chartered Jamaican medical school (AAIMS) to improve teaching and training physicians for an underserved part of the country. At Lecturio, he serves as Director of Medical Education, helping shape its innovative learning-science-based offering, which is used by medical students and schools around the world.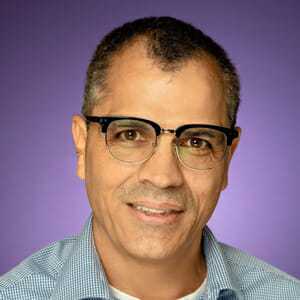 Charles Gullo, PhD
Dr. Gullo received his PhD in Microbiology and Immunology in 2000 at the University of Virginia and specialized in cellular and molecular immunology during his fellowship at the Beth Israel Deaconess/Harvard Medical School.  In Singapore, he established an immunology research laboratory where he successfully secured grant funding and published peer reviewed manuscripts in the area of blood cancers and immunotherapy.  In 2007, he transitioned to medical education.  He was a course director, an active learning facilitation trainer, an associate dean of medical education and served in a number of other roles over the last 15 years. He has served on the TBLC membership committee for over 10 years and has developed expertise in the facilitation of the TBL classroom.  In his current role overseeing faculty development, he is interested in promoting educational scholarship at all levels, standardizing teaching experiences through training, and helping faculty achieve a productive and holistic career.  In his teaching capacity, he continues to promote student-centric, lifelong learning and active teaching.