Learning Objectives and Assessments: Evidence-Based Recommendations for Optimal Efficacy
This online seminar and its accompanying article will focus on learning objectives and assessments, which serve as essential elements to measure learning and ensure that students have grasped and acquired the intended concepts. Educators rely on observable behaviors and demonstrated knowledge as indicators of students' skills, knowledge, and dispositions, which may include creating a concept map, demonstrating suturing skills, or communicating compassionately with patients. If a student could not successfully perform these objectives before instruction and can perform them after, it is presumed learning has occurred. These desired observable behaviors are defined and communicated in learning objectives, which are short statements of what a learner will be able to do as an outcome of instruction. Likewise, these desired skills and knowledge are measured by assessments, which are aligned with the objectives in order to optimize learning. 
We hope this session will empower faculty to make the most of learning objectives and assessments in their daily educational practices. 
The one-hour seminar session will be followed by separate focused 30-minute demo sessions for those attendees who would like to see how the Lecturio platform can be used to facilitate the implementation of the described teaching and learning strategies. If you are interested in attending this optional additional session, please indicate this on the registration form.
Learning Objectives and Assessments: Evidence-Based Recommendations for Optimal Efficacy
Wednesday, September 14, 2022
9:00 PDT | 12:00 EDT | 18:00 CEST
Duration: 1h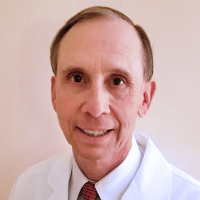 Peter Horneffer, M.D.
Dr. Horneffer attended Johns Hopkins for medical school and residency and practiced medicine as a cardiac surgeon in Maryland, USA. In mid-career, he was asked to help bring medical education to the underserved in the Pacific area. He accepted the position as Dean of a medical school, based in Independent Samoa, which he led to become the first accredited school in the world to use an entirely online didactic curriculum to educate medical students simultaneously on multiple continents. Today he is helping evolve medical education by serving as Executive Dean for a small, private, government-chartered Jamaican medical school (AAIMS) to improve teaching and training physicians for an underserved part of the country. At Lecturio, he serves as Director of Medical Education, helping shape its innovative learning-science-based offering, which is used by medical students and schools around the world.