A Discord Server? What is This All About?
If you are super new to Discord, it is basically a giant chatroom that is broken down into different "rooms" based on what you want to talk about, which helps to keep things organized.
I formally invite you to our free nursing discord community. No strings attached, just a place for pre-nursing and nursing students to find people who get it.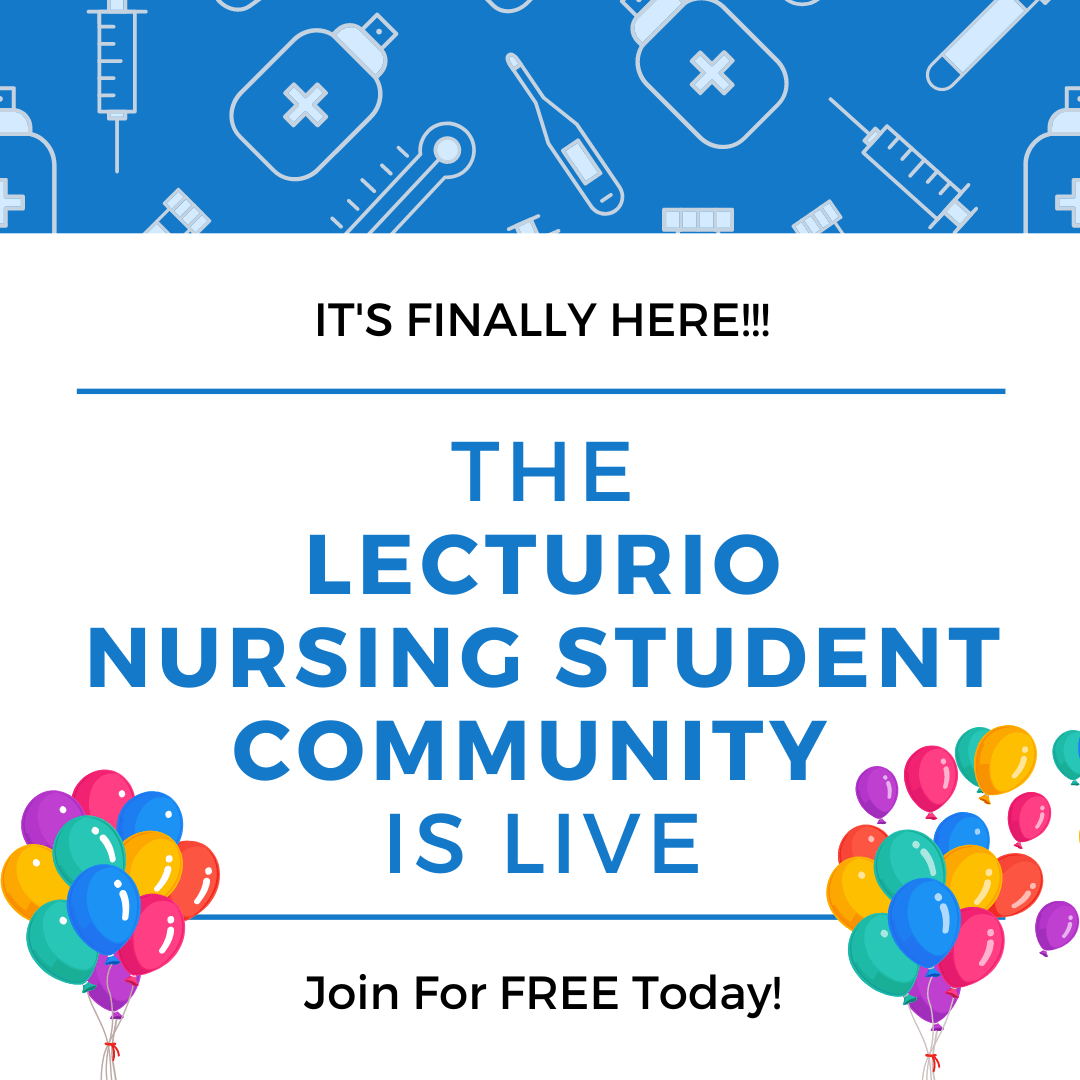 I hope to see this space become a place where we can share advice, victories, questions, vent, and come together to just be with humans who are going through the same thing. Because nursing school is hard. But you are not doing this alone: Any question or thought or feeling you've ever had related to nursing school, I promise you, someone else has had it too. And they might have felt like they were doing it solo as well. But you are not alone. They are not alone. And in the Lecturio Nursing Student Community Discord, your soon-to-be Discord friends can help.
Become a part of our Nursing Student Community
Let's build a community to support each other in nursing school. See you there!
How to Navigate the Lecturio Nursing Discord Space
Not sure where to start? Cover the basics!
If you're brand new to the Discord, I recommend starting at the top. Here you can learn about what the Discord is, go over some basic rules, and fill out your name badge to let us know a bit more about you. Then find a discussion in any of the channels, and get chatting! You can start your own topic, ask a question, or join a conversation that is already happening.
Tip: If you find that you can't type in any of the channels or threads, make sure you verified your email.
To keep this space as secure as possible, you'll need to do that and read the rules prior to being able to interact. But once you've done that, this platform is all yours! It's free for anyone who wishes to join, and I hope it brings you the community during nursing school that you deserve!
One more fun thing: The more you use the Discord, the more levels you acquire. The more levels you acquire, the more things you can do, like moderate other people's activity, create your own threads, open chat rooms, etc. I'll warn you: I'm very competitive and am already at level 8. Which is cheating, because I made the Discord and it took me forever, so I got lots of points, but let's see if you can beat me!
Want to dive into questions and hot topics? Explore threads!
You'll find the different "rooms" or threads on the left-hand side. Want to know what the best scrubs are for clinical? Head to the clinical section. Need advice on your LPN program applications? The LPN thread can help you out. Or just need to vent about how hard pharm is with someone who gets it? The didactic class section is for you. New threads will be constantly opening.
Help shape the platform: You can drop any ideas you want to see come to life for either the Discord OR Lecturio in general in the recommendations tab!
Feeling chatty? Visit the audio rooms!
At the bottom of the left-hand side, you'll see audio rooms. These are rooms you can join where everyone is connective live via audio or video. This is ideal if you just want to chat with friends, host a study session with others who also have a theory exam this Friday, or if you want to work through clinical cases together as you prep for the next day. Lecturio will also be hosting live events through the audio rooms, things like Q&As, targeting chats about topics like psych nursing, or how to take exams. When those occur, they'll be announced in the announcements tab, so make sure your notifications are on so you get those messages.
How to get to the community from your Lecturio account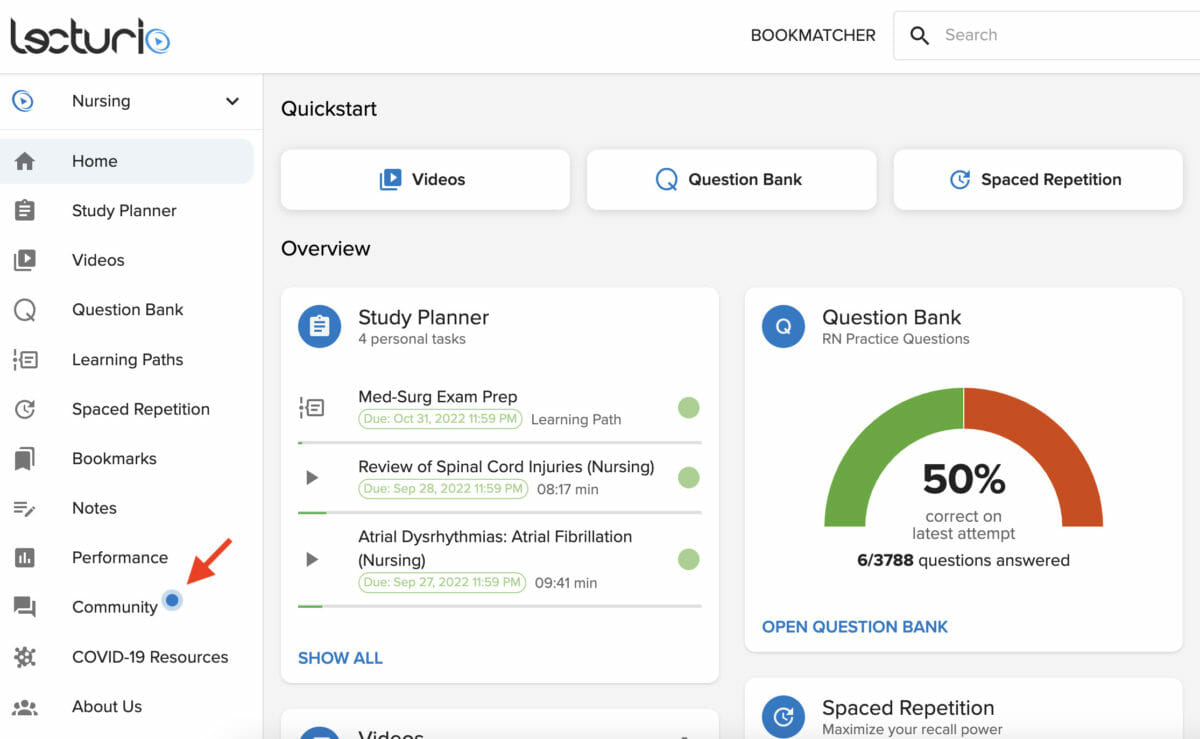 Become a part of our Nursing Student Community
Let's build a community to support each other in nursing school. See you there!
Want the full experience, but don't have a Lecturio account yet?
And that Concludes the Tour
Ultimately, this is your space. Make it what you need. You deserve a supportive nursing community.
And you know what else you deserve? Real medical advice. Legally, I'm supposed to tell you: This is not medical advice. This is a random internet strange advice zone. Let's save the medical advice for clinical. Deal? Excellent.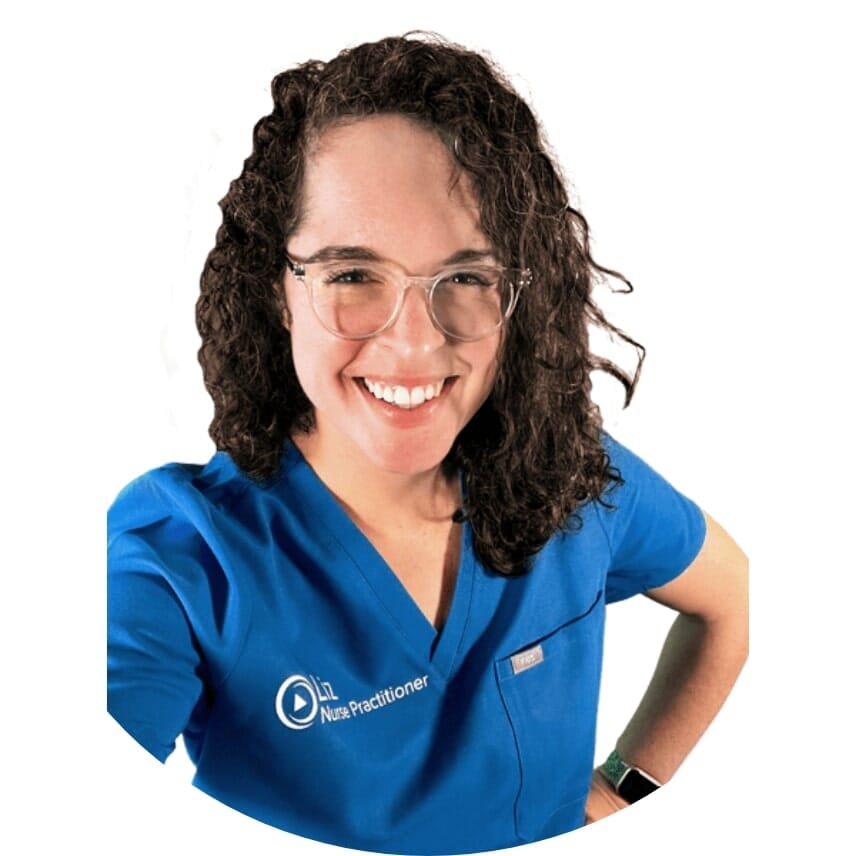 Hello friends!
I'm Liz, a nurse and part of the Lecturio Nursing team. I built this community because this is exactly what I wish I had when I was in nursing school to help me make it through. See you in the community!