Are you planning on taking the NCLEX any time soon, and are you panicking ever so slightly because it seems complicated, daunting, and overwhelming? We don't disagree – it kind of is. But: It is also totally doable.
In Lecturio's upcoming live online event, Prof Lawes will walk you through how to "think like the NCLEX", and reverse engineer your studying so that you can study effectively and see the results you worked for on the NCLEX.
You can expect these 3 main take aways from the event:
Discover the 4-step formula to NCLEX success
Gain valuable testing strategies and tips by walking through NCLEX questions
Get all your NCLEX-related questions answered by our expert, Prof Lawes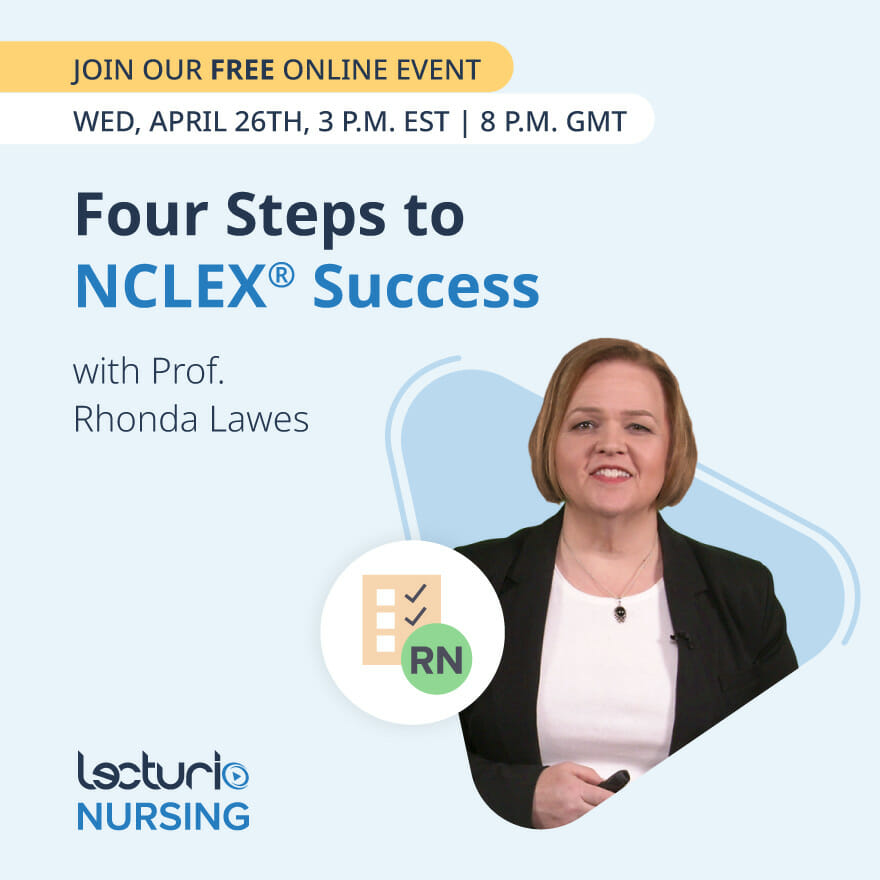 Join the free online event for nursing students
Wednesday, April 26th, 2023
3 p.m. EST | 8 p.m. GMT
The 4-Step Formula to NCLEX Success
The key to NCLEX-success is having a solid plan. Prof Lawes has poured her tips and tricks into an easy-to-remember 4-step formula that you can use as a guideline for your NCLEX preparation. No spoilers here – join the free event and work through concrete steps that ensure your success in detail.
Testing Strategies and Tips [NCLEX Question Walkthroughs]
Knowing your nursing topics is not enough for the Next Gen NCLEX: It is vital to be familiar with the new question types, know how to strategically approach them and how to navigate the exam in the time you have. Prof Lawes will guide you through all of the relevant aspects of NCLEX-RN® questions by walking through concrete examples and explaining how to tackle them. You can find more question walkthroughs in Lecturio's online NCLEX-question walkthrough course.
Open NCLEX Q&A with Prof Lawes
Use the open questions round to ask Prof Lawes for more advice on any NCLEX topics – and to learn from others' questions, too.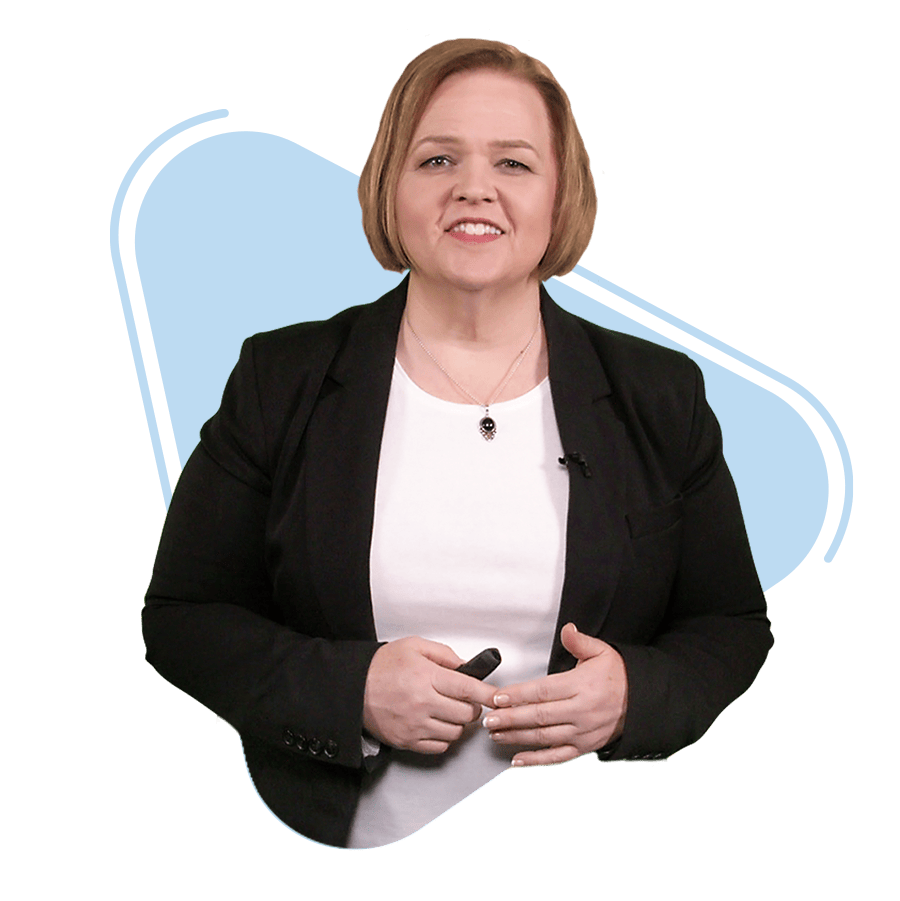 Prof Rhonda Lawes
Dr. Rhonda Lawes is a Certified Nurse Educator (CNE), and an Assistant Professor at the University of Oklahoma College of Nursing in Oklahoma, USA. She obtained her PhD in Educational Psychology from Oklahoma State University in 2016. She teaches nursing students how to use the science of cognitive learning to maximize their study effectiveness. Within Lecturio, Dr. Lawes is the Director of Nursing Education Programs, and teaches courses on Pharmacology (Nursing), Medical Surgical Nursing and Pathophysiology.
See You Soon!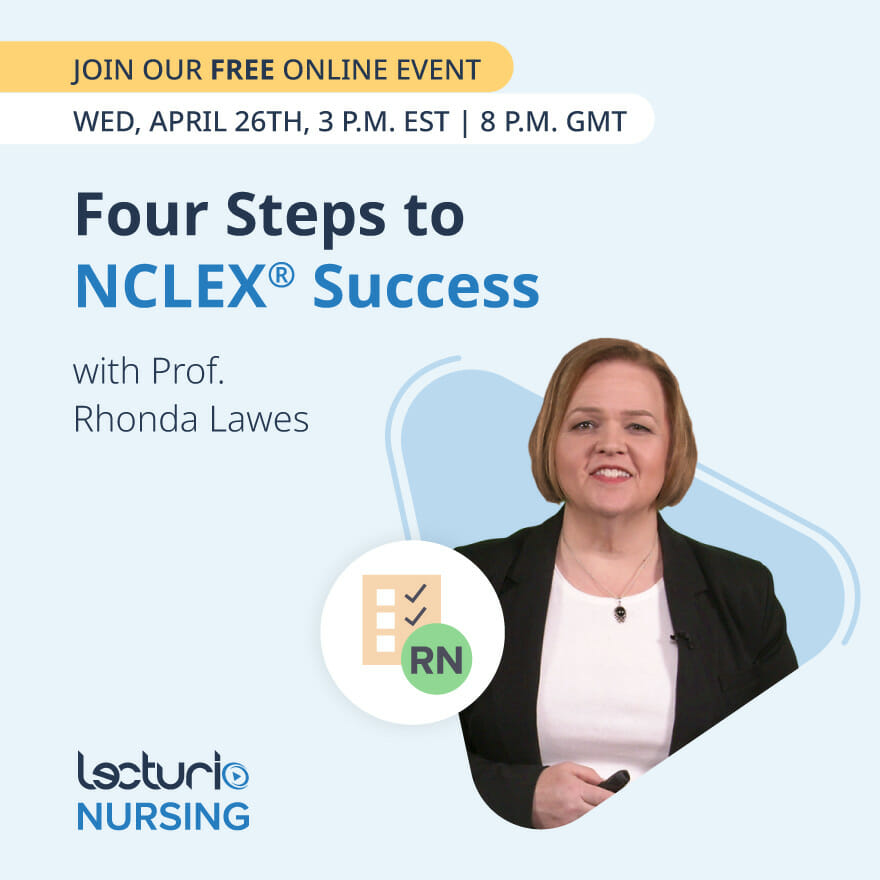 Join the free online event for nursing students
Wednesday, April 26th, 2023
3 p.m. EST | 8 p.m. GMT